If your interetsed in bush style flying, taking prop's out into the wilderness and darting between canyons and cliffs, swooping though mountains and landing on anything but a runway- then come join me flying online with the Blue Smoke Flying Club.
I have had a custom repaint made of the default Cessna Grand Caravan, and while she aint the best looking bird out there- she sure handles well and can land just about anywhere.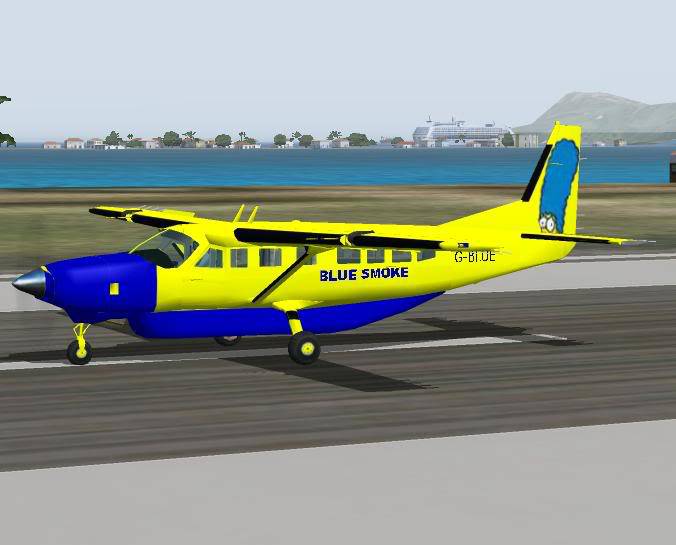 You can download the repaint here: http://uploadhut.com/view.php/452793.zip and it comes with a special Blue Smoke .fx file which is our flying clubs tradmark.
Then, when your ready, post your name here and say when you are free to make a flight online, then we can fly together as a group!
Thanks
Hey, I'm kinda intrsted in flying with you. You can name the time that is good for you because my stuff is preatty day by day. Hope 2 c u flying AJ
you can send me a private message if you like.