think I will boogey on over the PMDG and CS to see what they have to say.
Read this before you do: I went though my Add/Remove programs again just now and noticed that pretty much most of my FS2004 addons are showing incorrect filesize values. I took this screenshot here showing it: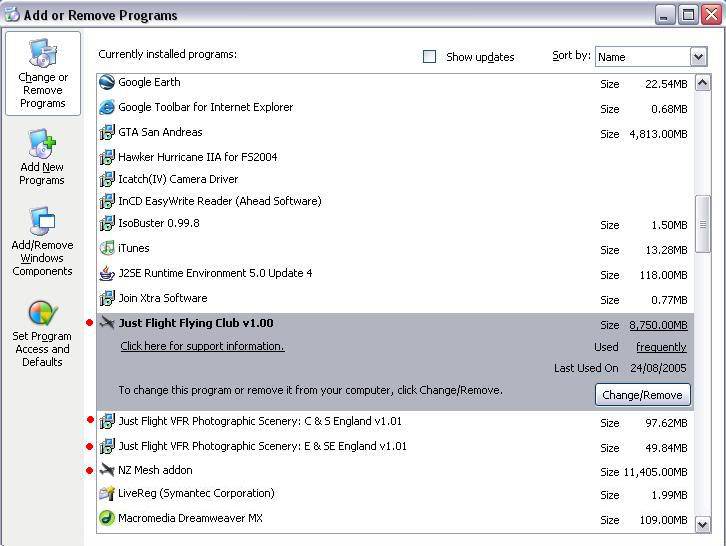 (notice the 'NZ Mesh' is out of alphabetical order because I copied and pasted it to show how ridiculos it was. The install file of 'NZ Mesh' was like 20mb or something...)
I dont think its a problem with just PMDG or Captainsim, just a fs2004 glitch prehaps that comes with the 9.1 update or NO-CD crack or something, who knows!