Hi guys,
I am about to finish off my 13,7000km long journey, flying the last two 30 minutes hops online on fs204 multiplayer on this sever: 67.18.56.106
I'd love it for as many of you as possible to join me flying from YGTN, via YCGO to YBCS in the default Cessna blue/white Caravan, as I fly in Cairns.
I'm online waiting now, and the time as I writie this message is 12:55pm, I will be departing at 1:10pm (15 minutes time)
Hope to see you there 😀
Sorry moderators for posting in the general forum- it seems to get more attention here though. Feel free to delete it after 15 minutes time.
Wish i could join you cheekytrolley. I've been following your tour with interest - thanks for the updates and screenshots. Your thread has been one that encouraged me to buy FS2004 - I only installed it yesterday. maybe i'll do a tour of NZ!
cheers
THAT WAS SOOOOO MUCH FUN CHEEKY!!!!!

Couldn't of said it better myself Alohajoe! 😀 😀 😀 😀 Hope you start another tour soon cheeky!
Flyboy92
Yeah Cheeky, u must start another thing soon. MAybe over Springbreak we explore the Hawaian islands then fly inland in Starsips. 🤔
That'd be preatty cool.
Did the screenies work Flyboy?
Thanks for coming along guys...thats the screenshot I took when we reached Cairns ➡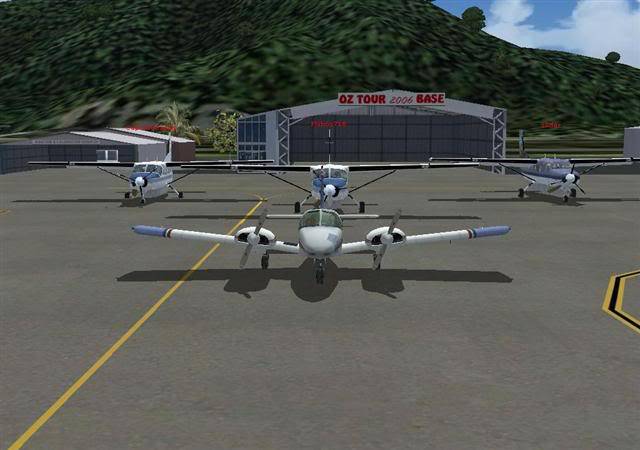 Glad you enjoyed it!