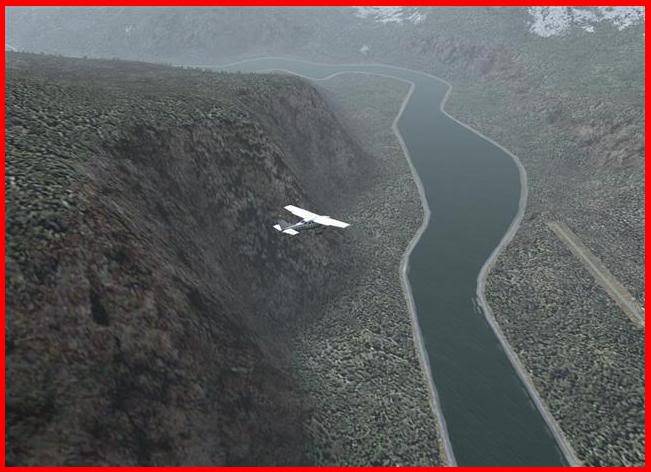 Look at those huge cliffs in the screenshot above and below,
Can you take a guess where I am?
Notice the runway below, have you ever landed there?
If you need clues, just ask 😉
The winner of this little competition gets to reply with thier own screenshot with a mystery loctation we have to guess, and the winner of that one gets to make the next mystery post, and so on and so on...
Now start guessing, lets make this post one of the most popular on flyaway!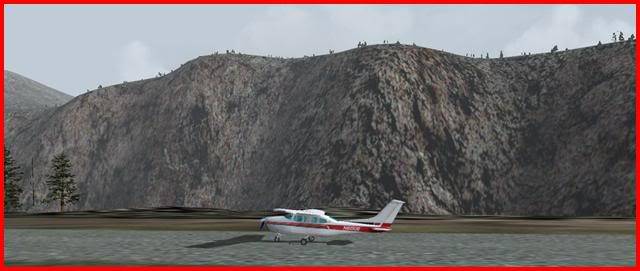 Last edited by ceetee on Fri Mar 10, 2006 3:28 am, edited 1 time in total
The way it looks. You are bush flying in Idaho.
That lake. river whatever looks man made.


whatever the airport is, I want to fly at it! 😀

No, not Idaho and not definitly not man made.
Alps?Switzerland?I think i remember something like that....
Can you give us a little clue? 😛
scandanavia? i've seen places a bit like that.
though it knowing you, perhaps new zealand?
Can you give us a little clue
Ok heres one:
The country in which the screenshot was taken is in the Northern Hemishphere, but not in Europe.
The airport name is "Something" Creek
You need to work out the name of "Something" and it's location!
If you need more clues, just ask 😉
More clues???
Ok...i ll ask...Give us only the four letters of the airport ID... 😂 😂 😂
dawsons creeeeek 😀
ahem.
alaska? canada?
Hinch is the closest so far,
More clues? Well it might help if you read my recent bush flight recomendation... 😉
Also, the ICAO ends in ..A7
British Columbia, Canada?
Bingo Agus! British Columbia it is!
Now can you guess what airport it is?
CBA7 Scar Creek, Canada BC

Is the scenery downloaded?
CBA7 Scar Creek, Canada BC
Congratulations Radarman- that is correct, you win ❗
Now it's your turn 🙂
And btw Azabro, the scenery is all default accept I was using vistaoz.org textures
Agus got it first, it's his turn.

Ok, here's my picture. Can you guess the airport name and the city/country?
Isn't it easy? 😛
Runway 7L, Hong Kong International (VHHH), Hong Kong, China 😀
lol, someone else can have a go now
oreo005 wrote:

lol, easy
...And with one month delay...(check the date 😉 )
Oh wait a second....I haven't seen Cheeky's post there with the answer... 😕
cheekytrolly wrote:

Runway 7L, Hong Kong International (VHHH), Hong Kong, China 😀

lol, someone else can have a go now

:rofl