look at what i managed to whip up in 20 minutes 🙂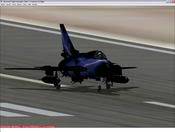 😀



An Osprey in dark blue -- beautiful 👏
😀 😀 lets just say i know how to use my paint shop pro

Oh yes Sir, my compliments, I'm sure you do 😀
But do you know your aircraft?

lol nope. just found the meanest looking one i had
Roger that



But you ain't seen meanest yet



hmmmmm true but im not much of a fan of military aircraft. too hard to control-i like the big 747

this is why i dont have many military ones
Why don't you turn this Russian Military into an American Pax
You could use AA textures - a first for sure 😀 Instant fame and possibly death-threats --- what a ride!!
➡ http://library.avsim.net/esearch.php?DLID=&Name=&FileName=an225.zip&Author=&CatID=root
will do tailhook 🙂 but first i gotta get some sleep. ill post a screenshot once im done 🍻
Roger that -- even a genius needs his sleep... I should know