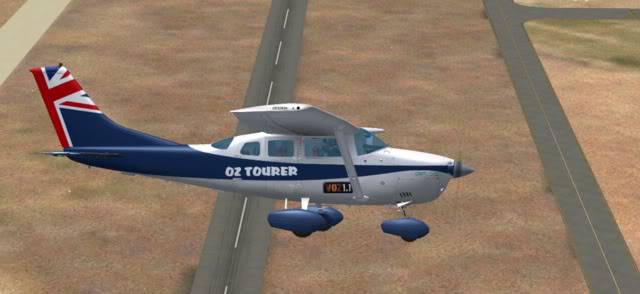 After the success of my first VOZ tour, I am planning "OZ TOUR 2" which will be reported on daily like last time, which I will start in a few weeks time!
The aircraft that I will be flying is the Carenado Cessna 206 Stationair (which is payware) as seen above.
If you already have it installed you can download the official repaint I created from AVSIM here:
http://library.avsim.net/search.php?SearchTerm=voztourpaint.zip&CatID=root&Go=Search
Hinch was the person who made it for me, and I added the logo and text! Thanks very much man- you did an awesome job 😀
Feedback is welcome!