Hey, I just had a little query about screeshots. I was just wondering if there are any programs that enable easier 'screenshooting'. At the moment I have to keep pressing PrtSc and then pasting them which interrupts my flight.
I appreciate there have probably been several threads about this already so if anyone could point me in the right direction, i'd appreciate it. 😀
PW
Thanks a lot GM, hopefully you'll be seeing some of my screenies soon 😀
Looking forward to.Feel free to ask if you have any questions... 😉
Just one more...
What format fo screenshots have to be in. Jpeg, Mpeg etc....
Thanks 😀
PW
pilotwannabe wrote:

Just one more...

What format fo screenshots have to be in. Jpeg, Mpeg etc....

Thanks 😀

PW
Jpeg is recommended. 😉
Great, I think that's all I need to know 😀
Thanks
PW
I would to ask you a favor if its possible.Can you post someday your avatars pic in normal size?Seems like a great panel ❗
Here you go GM....
It's the cockpit of the Boeing Business Jet, or 737-700.
😉
PW 😀
Thank you very very much. Spectacular👍


Last edited by Greekman72 on Wed Mar 29, 2006 4:43 pm, edited 1 time in total
To be honest I didn't realise it was a BBJ until I looked at the caption just now. I had it as my avatar becasue I thought it was a 777 cockpit, my fav craft. Oh well, I think I'll keep it as it is, as GM said, a great panel.
😀 😀 😀
Yes, great panel indeed! 😀
Boeing 777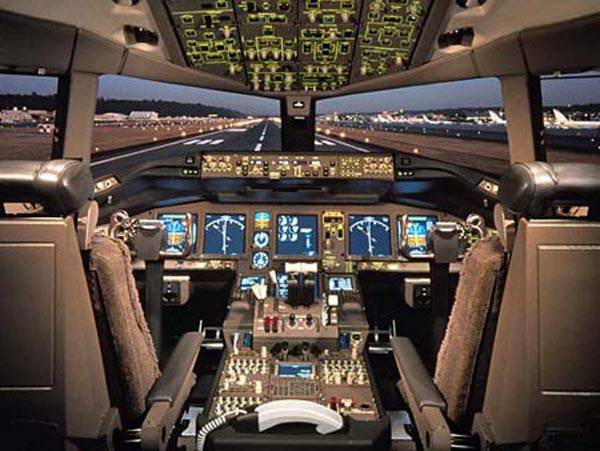 I saw this real one the other day on the net.
Super VC10 type 1151 G-ASGC Flight Deck. G-ASGC was retired on 15th Apr, 1980 and now resides at The Imperial War Museum; Duxford. Photograph taken 6th June 2004 during the 60th Anniversary of D-Day Air Show.

Nice one RM! 👍 Looks like it has seen its share of activity.