B-47 Beautiful aircraft but bad landing, although I did walk away from it. Edwards AFB (KEDW).
http://library.avsim.net/search.php?SearchTerm=b47wgd.zip&CatID=root&Go=Search

Looks interesting. I just downloaded and installed it. Will take a dest drive and report back. Nice find.
I was checking it out and saw and aircraft heading in my direction. I figured if it got close enough, it would make and interesting screen shot. But, the

plane turned right and went into a dive before I could do anything. I recovered from the dive, but by then I was so mad, I shut FS down.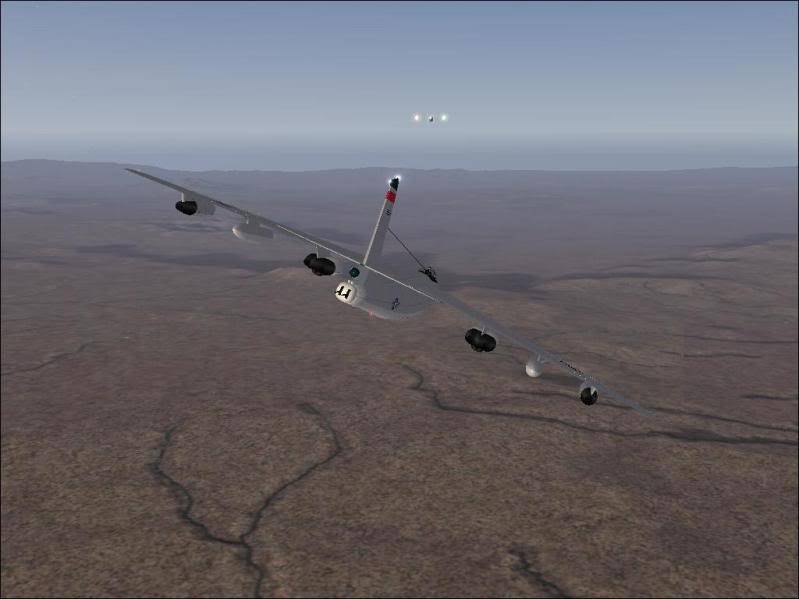 It would have been so much better if the B-47 had continued straight and level.