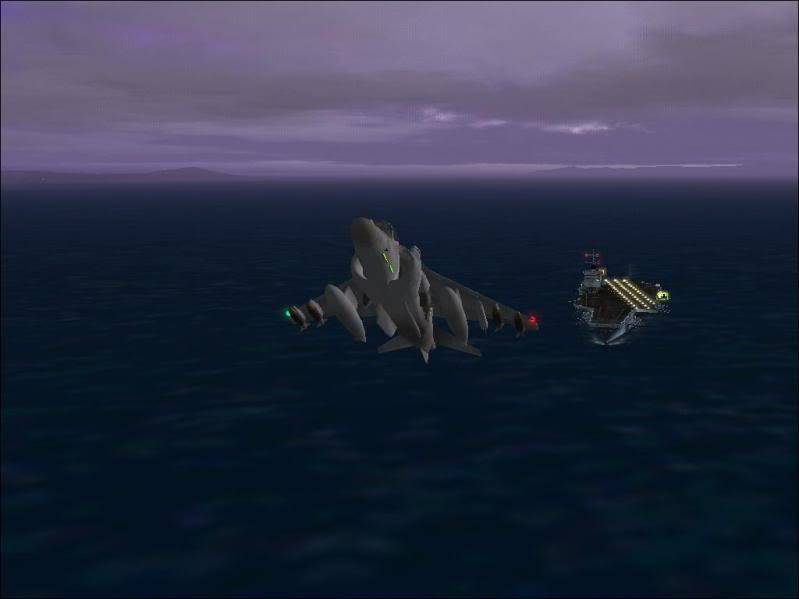 Very nice Crash! I can never get my Harrier to hover.


Is that carrier from the Abacus Vietnam Carrier thing, or is it freeware???
Can you provide a link?
Thanks in advance!
Good catch Crash

That weather doesn't look too promising


Nice screenie CG

The carrier is the Freeware version by Alpha Sim of the USS Enterprise (only 0ne location near Puerto Rico and no AI). It can be found on Avsim by searich "carrier" under FS 2004 scenery. The full payware version has 10 locations and can be set up with uyour choice of static aircraft on the deck and AI. The only problem is that you can't choose the locations.

The Harrier is the Alpha Sim model (payware). It hovers fairly easily. It's just the transition to and from forward flight that can get interesting.

Good picture- the sky really sets it off- Nice one!
The carrier is the Freeware version by Alpha Sim of the USS Enterprise
I saw the Enterprise up close when it was moored in Portsmouth a few years back: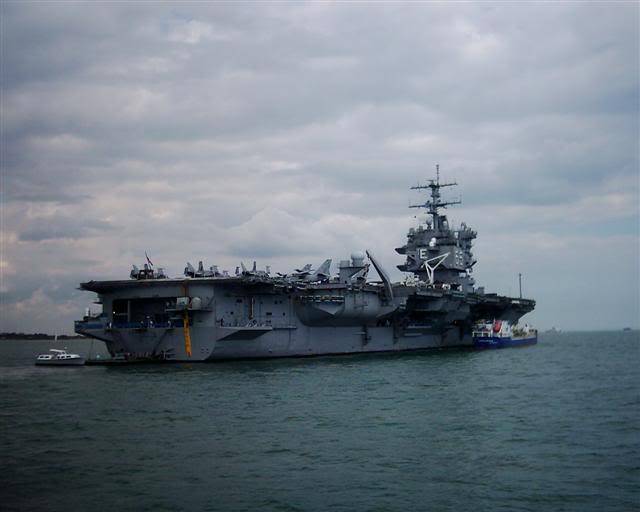 Nice pic Crash

Looks good matey