Hi people

, I'm sure that some will already use some of the following methods, but I thought I'd share some tips that I use, for those that dont know already.
Firstly, for screen captures, I use Grab/clip/save, I find it a straight forward easy to use tool found here..........
http://www.simviation.com/fsdtutscreensh.htm
I use these settings............. (click all following images again to enlarge)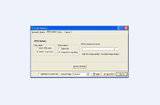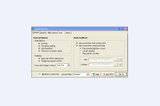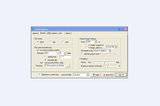 Another handy tool is Irfanview, IrfanView is a very fast, small, compact and innovative FREEWARE (for non-commercial use) graphic viewer for Windows 9x/ME/NT/2000/XP/2003.
IrfanView is a simple image viewer and editor that supports all major graphic formats, including BMP, DIB, JPEG, GIF, animated GIF, PNG, PCX, multipage TIFF, and TGA. In addition, it features drag-and-drop support, directory viewing, TWAIN support, slide shows, batch conversion, and modifications, such as color depth, crop, blur, and sharpen.
Version 3.98 features a host of updates, including new thumbnail window option: Load thumbs from all subfolders; alpha blending effect added for slideshow/fullscreen; support for HDR and 3GP formats.
Irfanview can be found and downloaded from here............
http://www.irfanview.com/
Once Irfanview is downloaded and installed, simply put a shortcut on your desktop for access later.
Here's what I do............
After you have captured your shots and saved them to desktop/my pictures/wherever, ( I would recommend you capture them in .bmp format, you can change them later to .jpg for better results.) go to desktop and double click on your Irfanview icon to open up the programme.
1. Put your mouse arrow on (file) and left click,............
(click images again for better view)
2. Then left click the (open tab), this will bring up the window where you can search for your screenshots, in this case, I'm using my spitfire in (My Pictures).............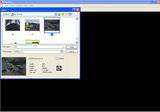 3. Double left click your screenshot, and it will bring it up like this........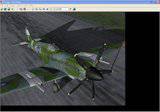 This is where you can now improve yor shots.

4. Left click (image), then left click (Resize/Resample)........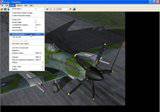 5. You will now have the following............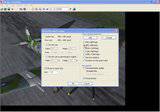 6. Put a bullet in 800 x 600 Pixels, and click save.
7. Next, left click (image) again, and this time click (Sharpen) like this......
(You will see your screenshot change as you press) (Sharpen)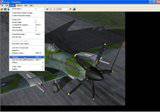 8. Almost finished, left click (image) again, and this time left click (Enhance Colours) like this.............
(you can use the sliders for your own preference)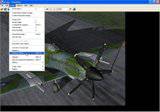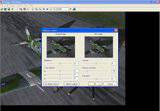 9. Lastly, left click (File) (save as...) and your done.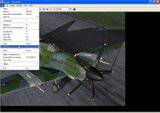 When you click (save as...) dont forget to save your screenshot as .jpg format, you will get better results.
Sorry that this is a long post, and as said earlier, I'm sure that some are already using this method, but it is only a talk through for those that have'nt tried it and want to give it a go.