Hi all...,
Where can i get a Tornado GR.4 for the FS9, i can get one good, if some one has any idea, will be great.
Thanks. 😞
in my opinion do not get anything dsb except for their f-14 that is coming out soon, their panels blow and their model looks like a freeware, they could do a lot better.
I have a good Tornado addon called (surprisingly) RAF Tornado. The model is excellent and effects amazing. It is endorsed by the RAF but also features liverie's from Germany, Saudi Arabia and Italy. Another pretty cool feature is the in-flight refuelling.
Thanks, all of you guys, thanks for the link and for the F-14 news.
😀
I found one during my beach vacation...it was really realistic...they wouldn't let me fly it though...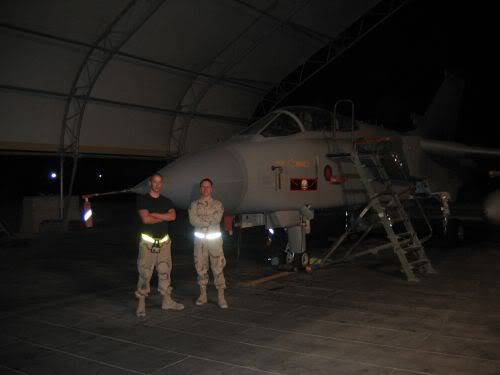 verygom wrote:

You might try this :- /
*****************************************************
ATTENTION PLEASE.
WHEN YOU DOWNLOAD THE PACKAGE FROM DSB DESIGN FROM THE TORNADO THEN YOU SEE THAT THE COCKPIT ARE NOT THE ORIGINAL IS FROM THE TORNADO. DSB-DESIGN USE THE LEARJET 45 COCKPIT AND THAT IS ABSOLUTE WRONG.