2 pics of my hometown - Columbia Mo, USA.
The eyepoint is looking due South past the 727; Columbia is the larger town just east of the river.
Might be interesting to see other people's hometown fly-overs!
Very nice pics. I could se the town looks great, thanks 😀 .
Hi again what are your Pc specs, are you using fs9 graphics at max.?
Thanks
AMD 64 3500+
1 gig ram
ATI x800, 256 mb, pci-e
Graphics are up pretty high, but not completely maxed out. I could do better, I've been tweaking for a while and still have a way to go.
Thats ok, compared to my pc.
But i am trying to get a better one, this is kinda old, but still good to play fs9.
Thanks for the specs. 😀
Here is an old pic taken a while back.
Scenery add on VFR Photographic Scenery Vol 3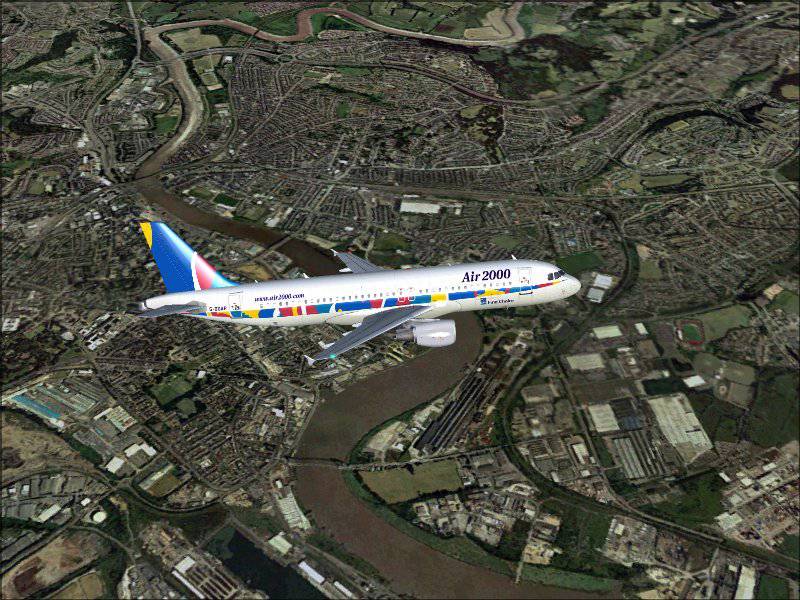 Great shots from both TTT and Faucett 👍
[quote="tomthetank"]Here is an old pic taken a while back.
Scenery add on VFR Photographic Scenery Vol 3
Beutifull pic. 👍