About a month ago I began making many changes to my virtual airline. It had carried the same logo and the same look for nearly a year, and it was starting to get stale. As part of my virtual airline's improvement plan, I have renovated the website extensively and created a brand new look, including a new logo. Part of this task was repainting my fleet with a brand new livery.
I have a few screenshots below with the previous colors and the brand new summer 2006 colors. There are two separate liveries, one for my normal airline colors (Global Star) and the other for StarJet, which is, to put it in short terms, our express or regional sub-division. (Think of it like Song is part of Delta :wink🙂
Please give me honest feedback on this new livery, It took me two days to just get the livery right, and another 4 or 5 days to completely paint the POSKY 737-800.
Enjoy! 😎
PREVIOUS GLOBAL STAR/STARJET LIVERIES:
GLOBAL STAR
STARJET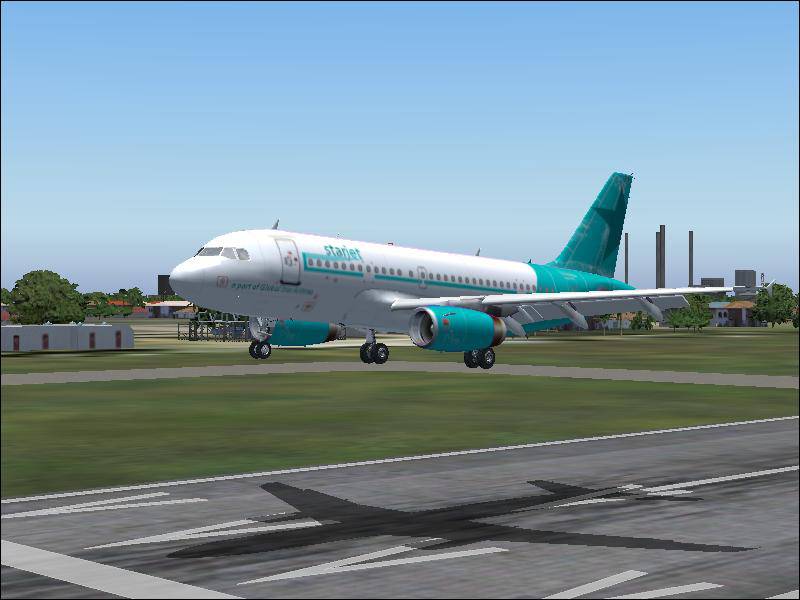 NEW 2006 COLORS:
STARJET (A319s and CRJ-200s)
GLOBAL STAR (737-800s and 767-400s)
The CRJ, A319, and 737 are now completed in the new 2006 colors.
Once the 737 is finalized and released, I will begin work on the 767-400.
😀
I liked the old but now seeing the new it looks very good, very well done.

I like the new livery on the 738 the best.
Stick with it. . . it will take you a long way 😉
the last 2 are beautiful 😳
Very, very nice.
As I've said in the past your painting skills are wicked and the livery is really good.
Very good job. ❗ ❗ ❗ ❗ 👍 😉
Very nice livery and excellent screenies 👍
thanks guys, glad to see you like the new colors 😎
(and the screenshots :wink🙂