Finding no airport within range, I elected to put down in a field near a road, so fuel can be gotten. Unfortunately, I trashed the nosegear, and probably the prop. I am carrying spare parts and have saved the flight, but how to I start from this point with a functional aircraft???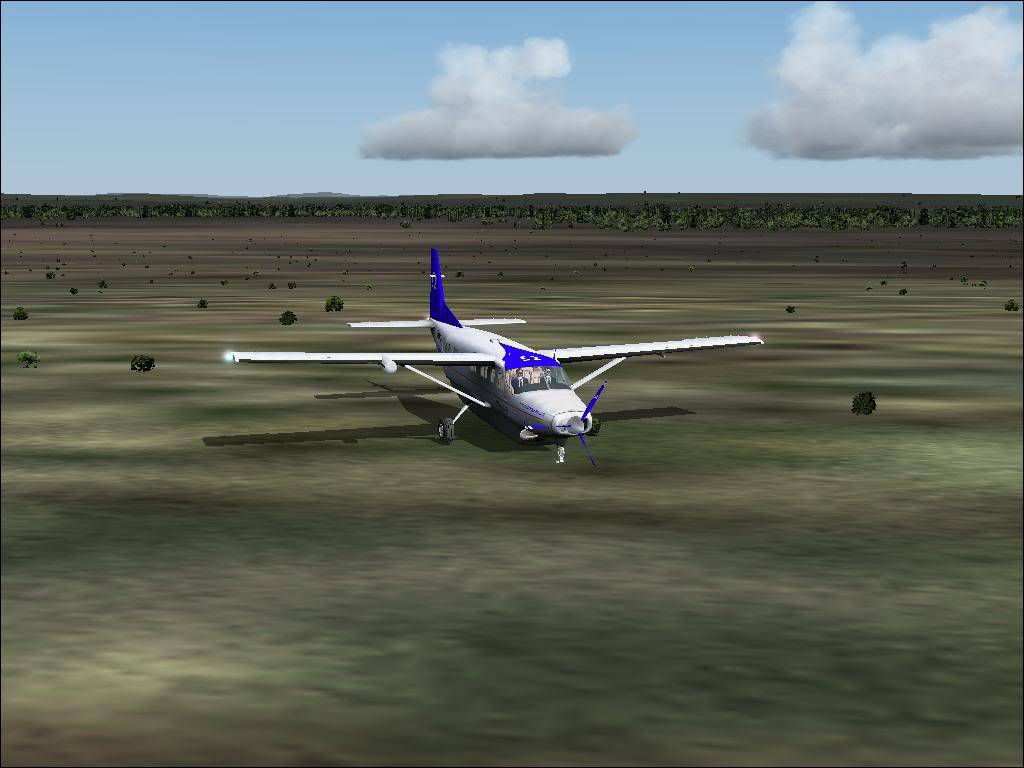 Ouch! I realize you're carrying extra gear...but a prop strike is no minor maintenance, the propellor obviously has to be replaced, but beyond that the gearbox needs to be dissassembled and inspected, and the output shaft on the engine is most likely toast as well.
As for restarting...simple enough, select a different airplane, say a Cessna 182, then switch back to that Caravan...good as new!
That's why I am glad I have a friend who is formerly with the KGB. One call from my satellite phone, and there is an entire company of Russian military engineers out here starting repairs. I have a case of Stolichnaya, but I won't let them have it until after the repairs are completed. 😂
The required parts will be delivered here by helicopter by morning. I think they want to supply someone who knows the area so I don't become a permanent nuisance. 🙄
Watch out the Steppenwolves there... 😉
But i forgot that you were born to be wild so no need to worry about them...They have the problem 😉