Finally got off the ground yesterday with this amazing plane, I really recommend it to anyone who is into advanced planes, its great.
Crusing at FL330 heading towards Dallas/Fort Worth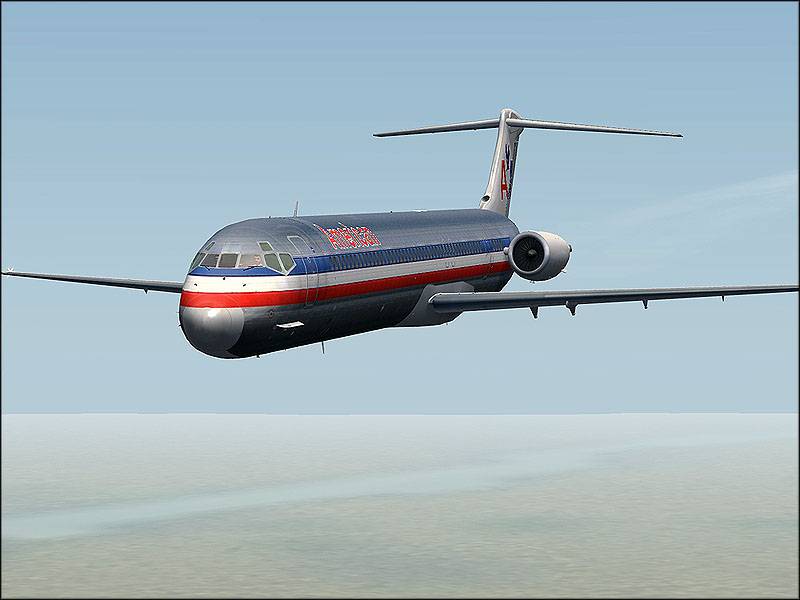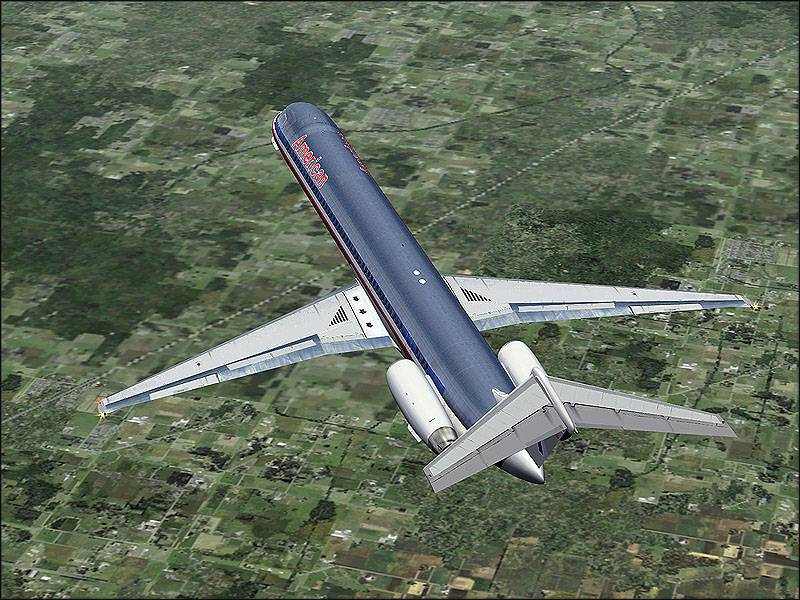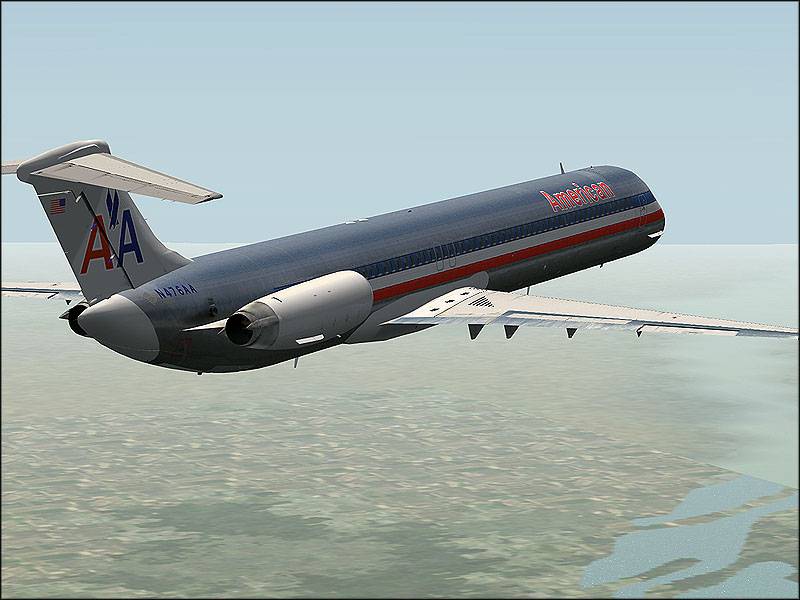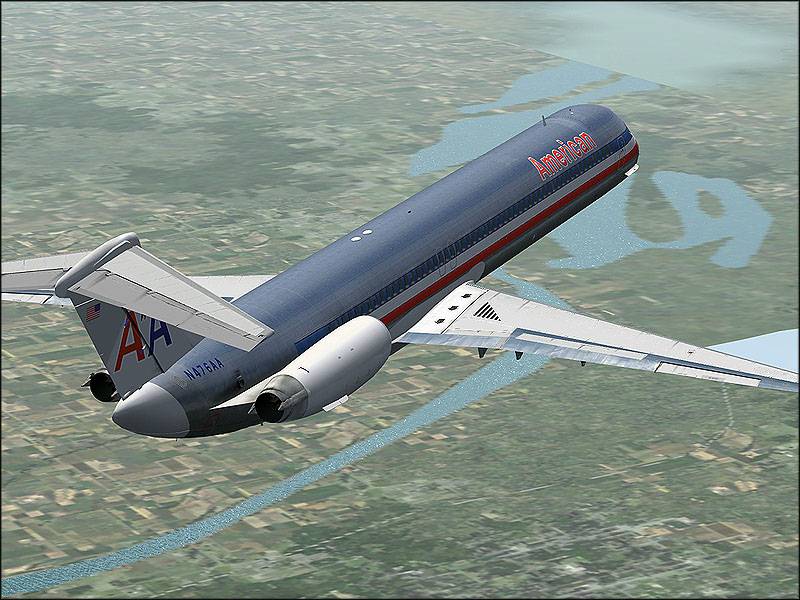 The AMAZING cockpit.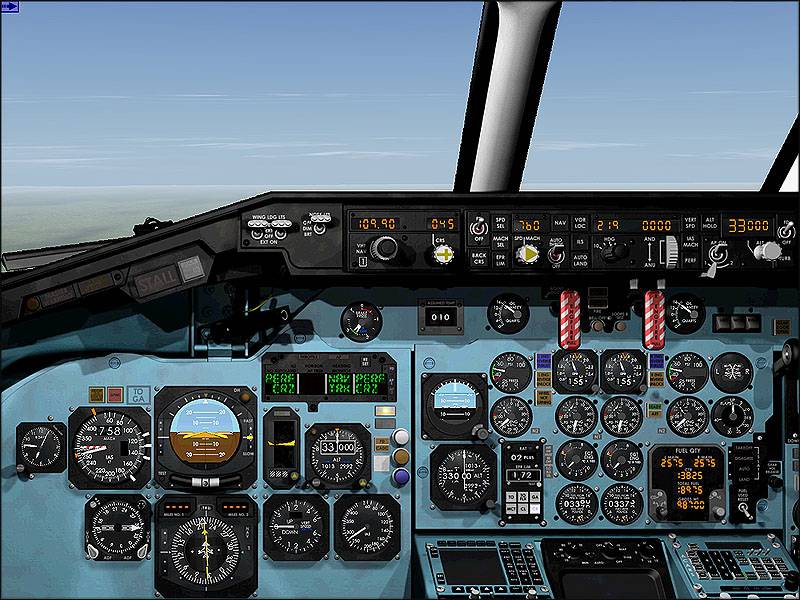 Overhead Panel, every system is simulated in the Super 80.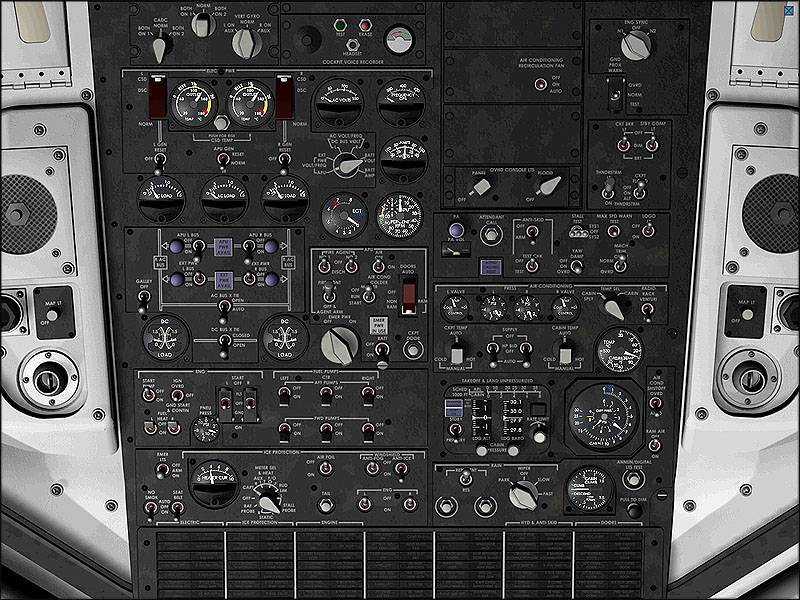 Throttle controls, the Omega Nav system on the upper left, old style navigation, works great. And in the middle is the working weather radar.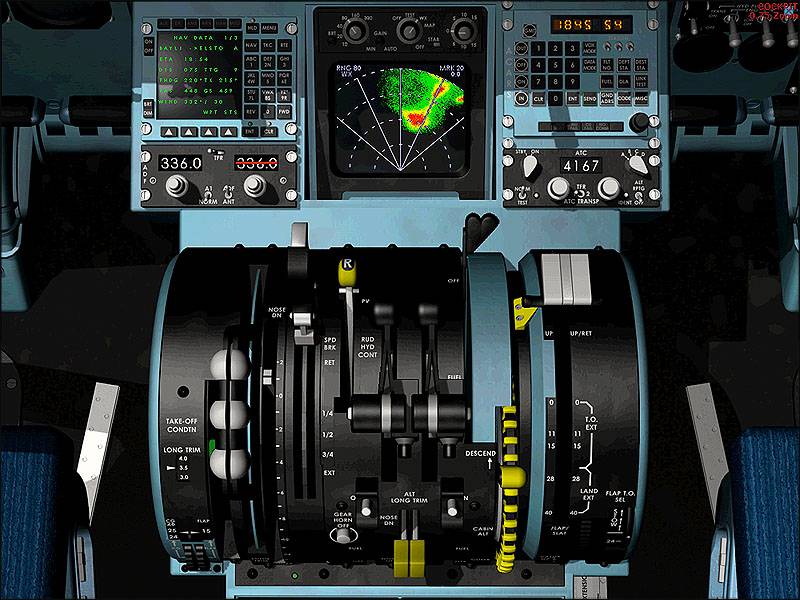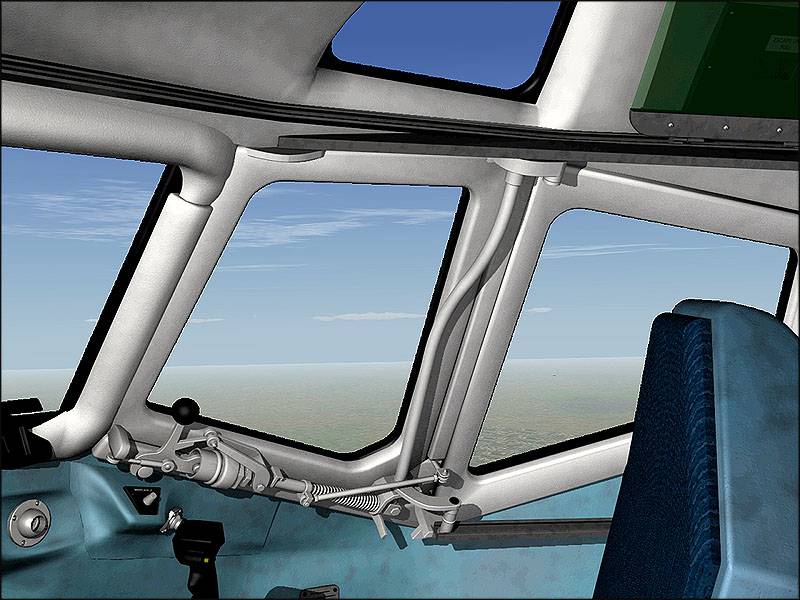 Very nice shots Solotwo 👍 The interior ones are sharp and detailed.A very nice craft.
Well done ❗ ❗ ❗
Clear detailed and you've used nice angles - very nice! 😎
😛
Thanks, I really should get walk and follow one of these days though. 🙂
This is my first big commercial jet, who knows whats next. 🙂 Might have to wait for FSX and then I can start moving up to fancier jets with new technology, but I have a thing for these old birds.

Oldies has something special for me too. ❤️ Not only the big irons but especially the props. 😉
Walk & follow is a great add-on.I'm a little lazy to set it up but if you are not lazy like me you are going to get some great shots with it. 😉
Beautiful aircraft and a very impressive panel.

It's nice to see that you got the Super 80. It sure is a nice airplane. If you do like advanced and older birds like the 80, you should check out the 727 by Dreamfleet.
Er I have yet to actually complete a flight. Tried again, now with FSPax running. Good flight, landed, taxi'd. Shutting down aircraft getting ready to disembark the passengers. And then, just like last night, another freaking American Airlines plane TAXI'S INTO ME, BAHHHHHHHHHHHHH. WHAT THE HELL!!!!!!!!!!!! This kinda crap just frustrates the hell out of me and is the reason why I took a couple months off from FS. Gotta love throwing away a good 2 and a half hours.
Well tomorrow I will try again for the third time, right now my X52 has been put away...this damn simulation is more frustrating then fun way too much.
Pretty nice! I love the weather RADAR.
What's FSPax say if you get hit by another plane? I have collisions turned off since I play online...which turned out handy a few flights ago when an American Pacific parked inside of me.
Well it was a crash and like 12 people died and what not, I cancel'd it and didn't record. Might have to turn off collisions, seems when ever hit something its because of something totally stupid.