Saw this at NZAA on my way to Hamilton. Thought it might be interesting 🙂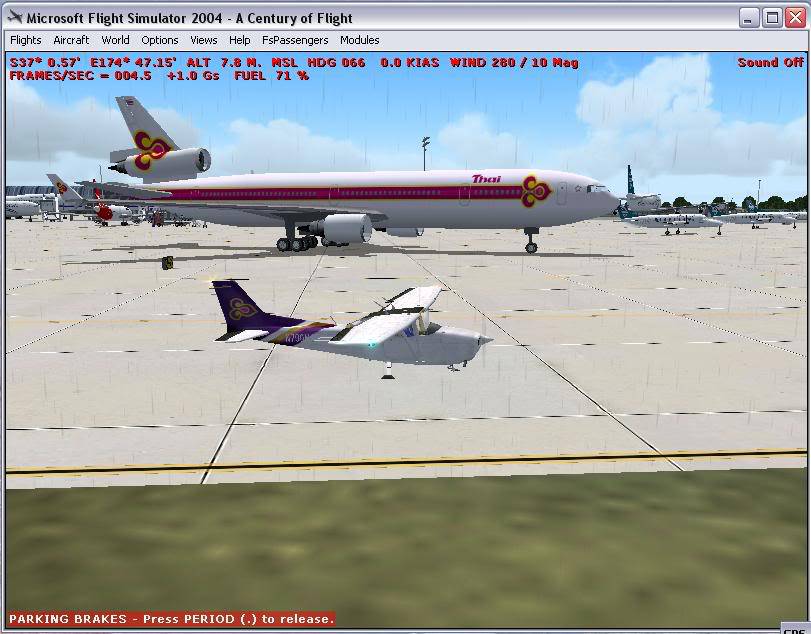 Cool! It seems your Cessna has sunk

Never mind the Cessna, look at the frame rates. 😳
By the way, it is generally not a good idea to include all the statistics on the top in screen shots.
nice, make sure you don't get too close or you might get sucked iiiiiiiinnnnnnnnnnnnnnnnnn.....
my framerates are usually extremely low... around any of my addon airports it goes down to 3-5. With lots of clouds it drops below 2


eek! 😕
What AI traffic pack are you running? (Thai don't fly MD-11's into NZAA)
Cool little cessna repaint though- where did you get that?
Here is a real life "big and little" photo I took at NZAA:
im still waiting for your image to load cheeky. Im sure it will be very nice 😉
my system specs... well its a laptop so dont be too dissapointed 🙂
2.8ghz intel celeron
512mb ram
Windows XP Home
SIS m661mx graphics card
The AI programme i am using is project ai
Cheers
oh and my cessna is my own repaint 😀
well done on the repaint🙂🙂🙂🙂🙂
The real photo is amazing. Nice catch ❗ 😀