here are some pics wich i took of the Sikorsky S76 HMC. It is a repaint i did of the Alpha Blue one. Not bad for my second repaint eh?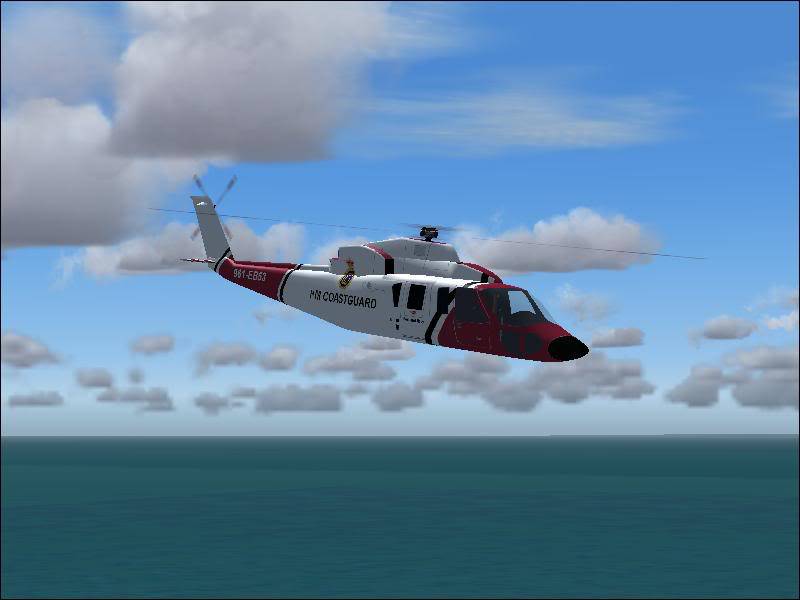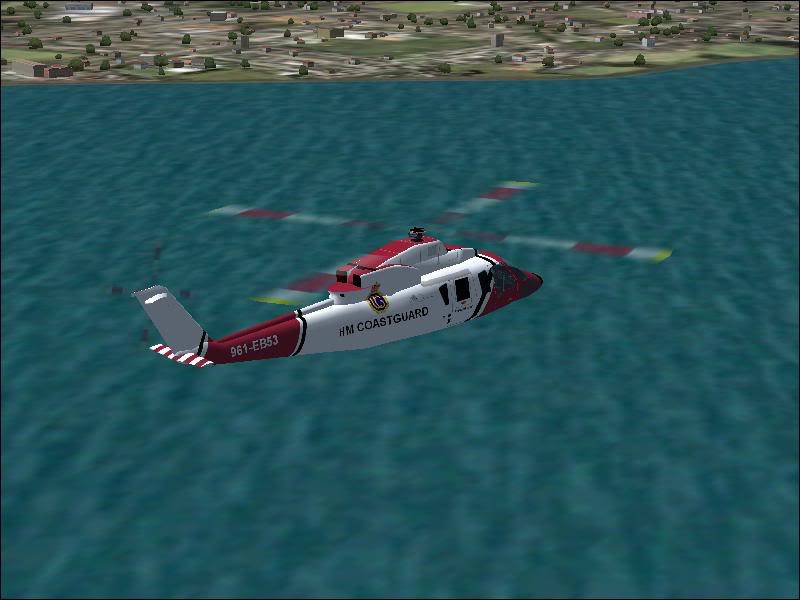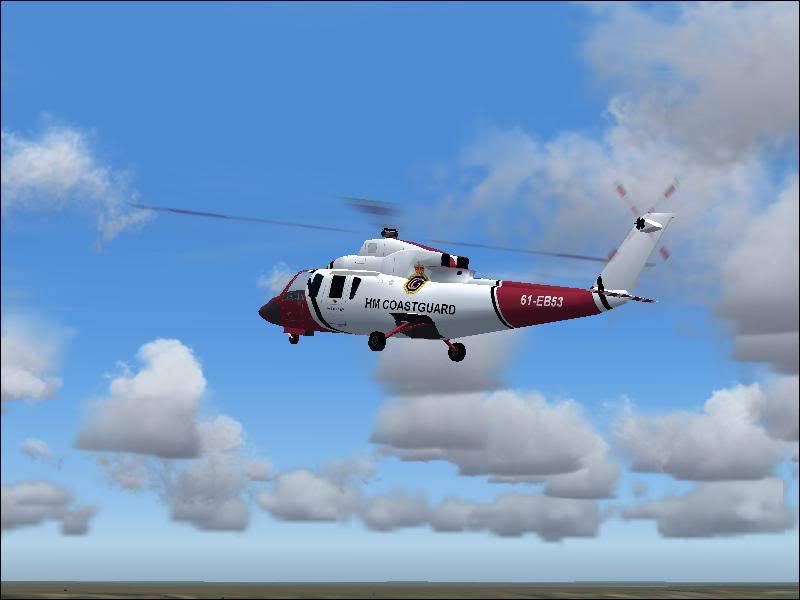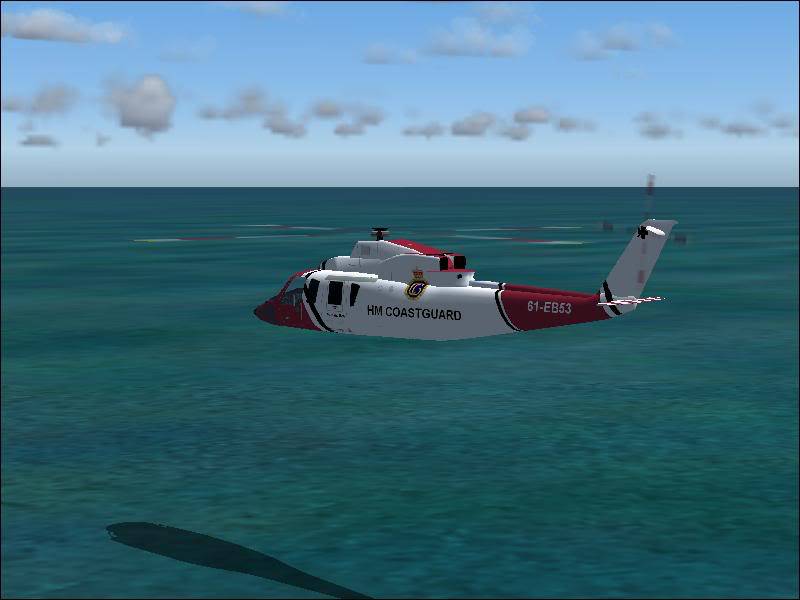 I hav esubmitted this craft for download here on flyaway. Have to wait and see whether it is accepted.
Very cool shots - well done 👍
Very nice paint and screenies Lenin 😉
Great repaint! Shoot that over to the Ministry of Defense...and you may get royalties when they decided to change their livery to that!
Very professional theme and beautifully done!
thankyou. I am amazed it came out so good as it is my second repaint. I adapted the scheme from a much larger aircraft (Sikorsky S6N1) and aded a few of my own touches (the crest).
Do you know how i can put it up fro download anywhere?
If anyone wants it send me a pm.
cheers
Yes, i am exceptionally boring and have not a lot better to do but here is another coastguard repaint i did: