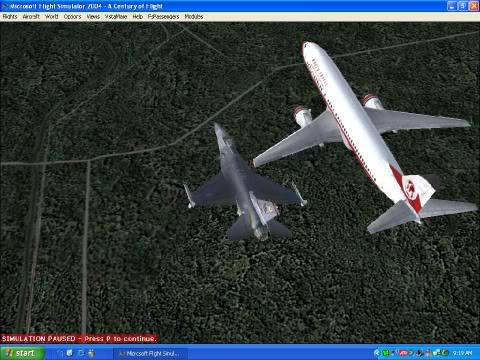 F-16 and 737 side by side.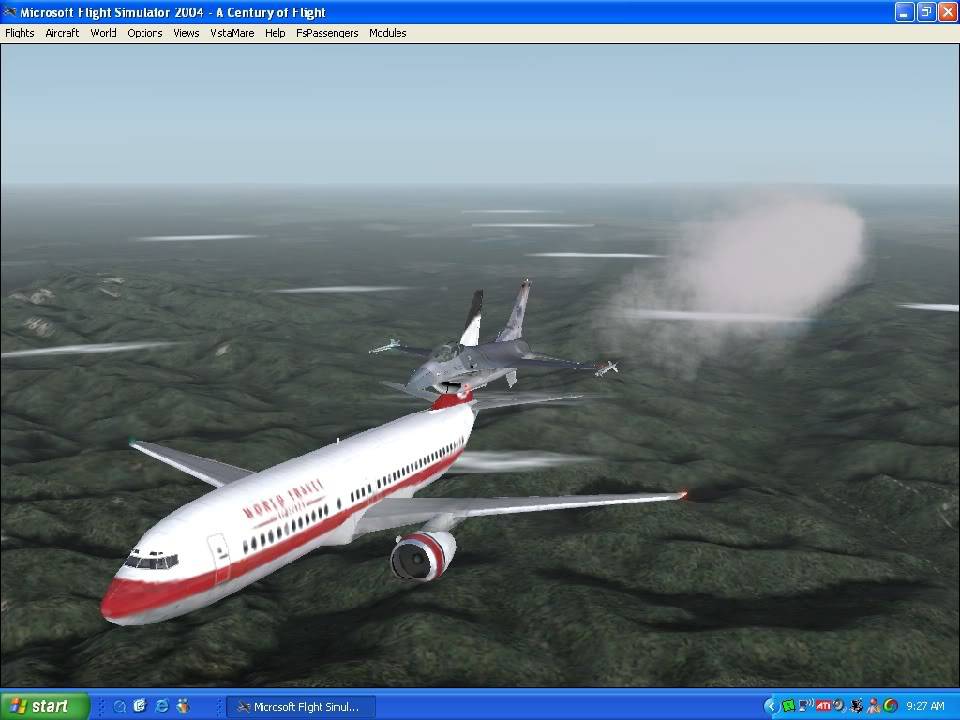 Now the 737 starting to let out the smoke.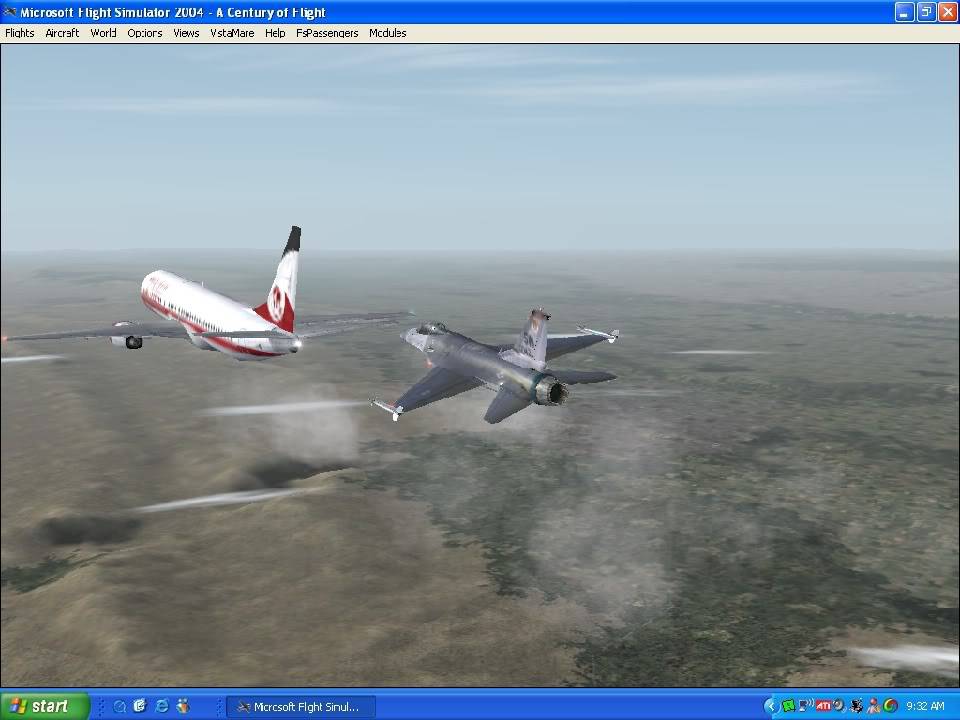 I move behind.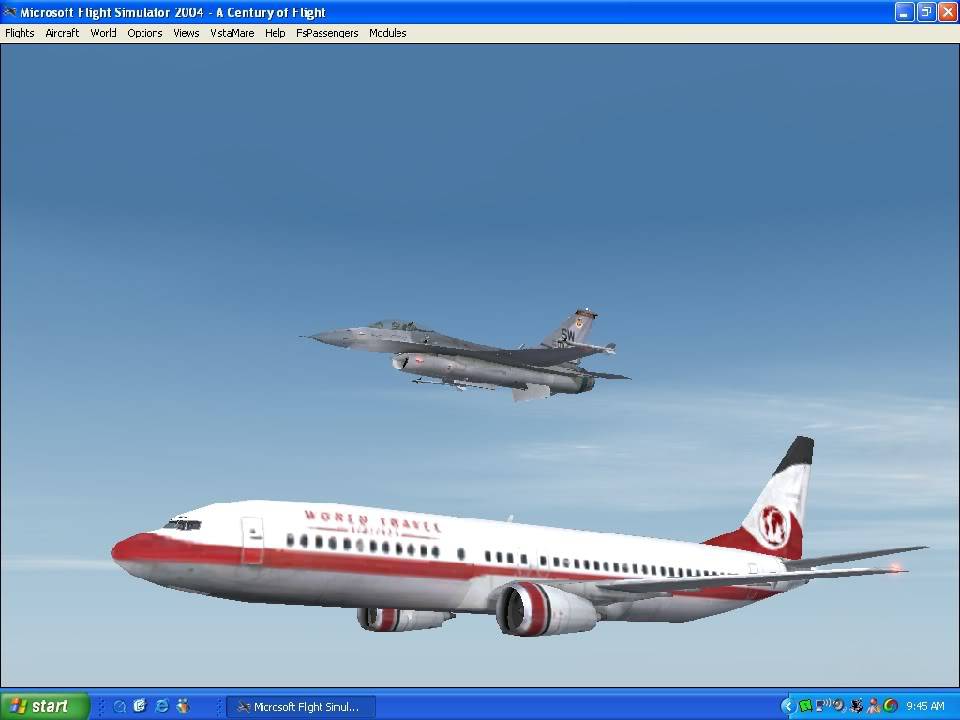 Then back to the top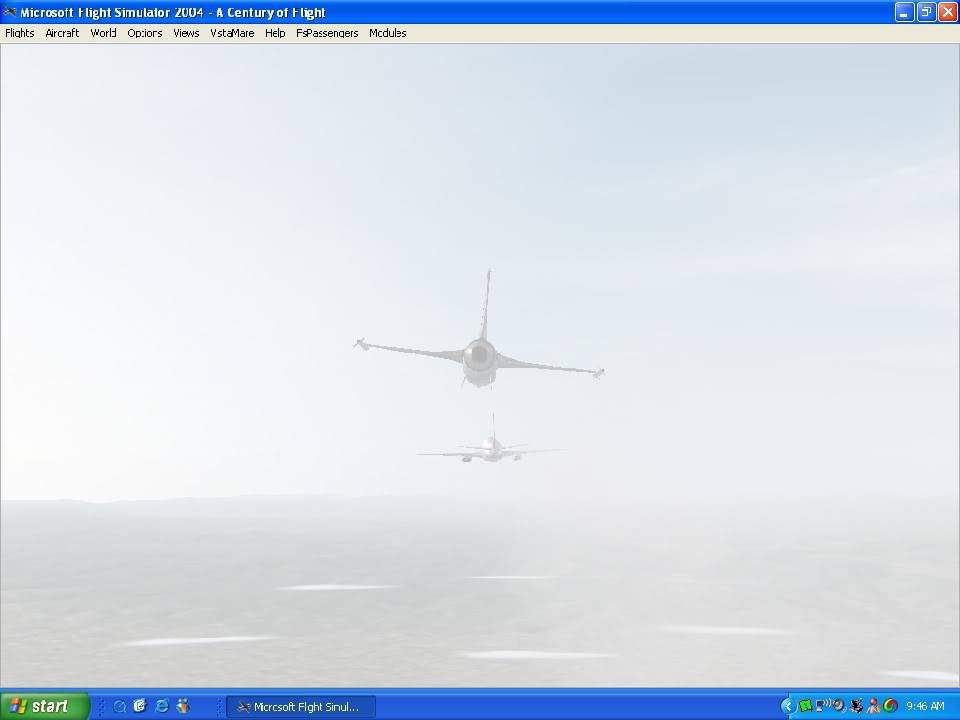 Since it's hard for me to stay in one spot, I slip behind again and... the smokes goes in my face!
Now I come up and glare at them. Shame on you.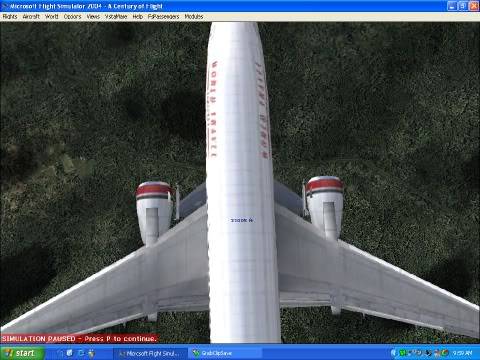 Have you ever imagined an F-16 with 737 engines? Well here it is!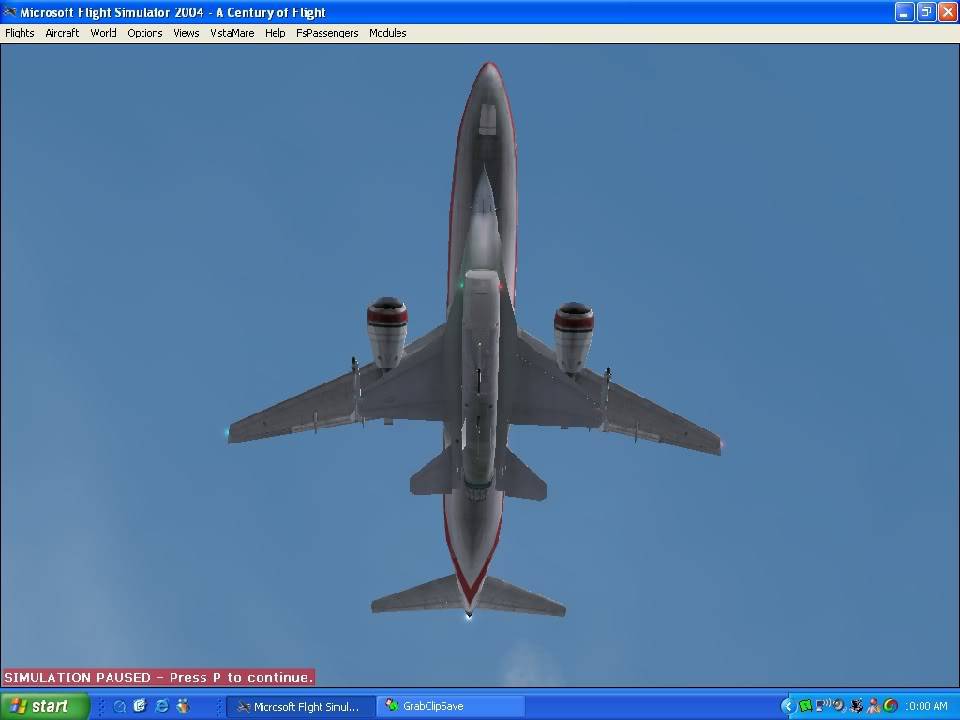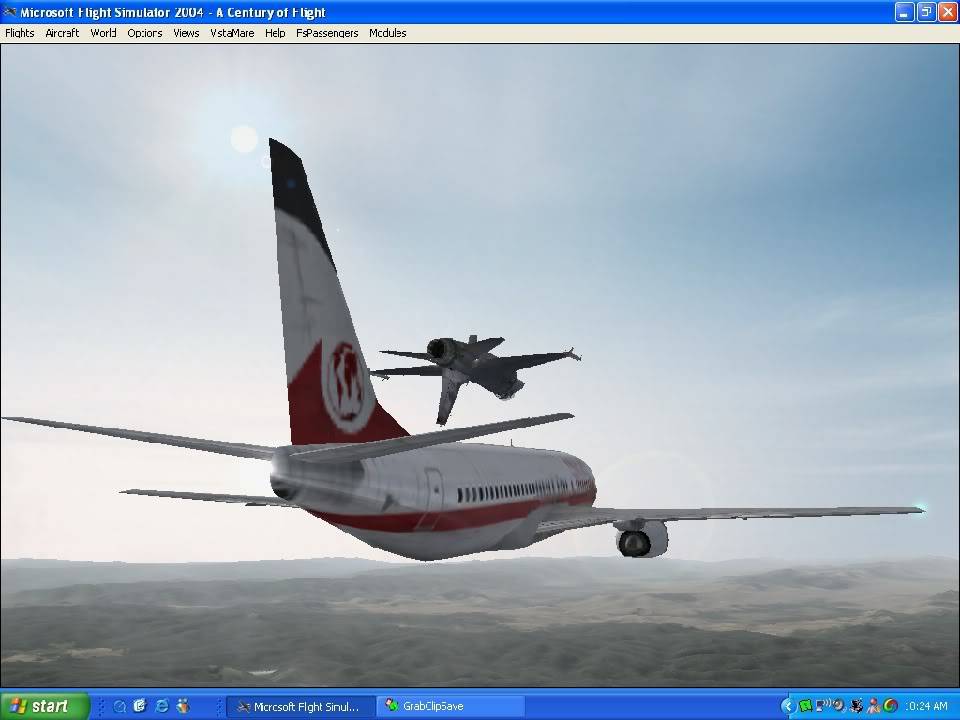 Here I rolled abouve the 737.
-Oreo005-
good skills and nice shots

Excellent chase shots, the best that I've ever seen!

Good thing you're not using Active Sky hehe. You would have been caught in the wake and spun out of control for a bit there

Very cool! You should edit out the "Paused" and then they would be incredible!
Awsome i did that on FS with a 747