I was flying from San Francisco to Las Vegas. While I was in the air one of my engine guages was showing a different power output than the other. I didn't worry to much about it at the time but when It came time to land the engine failed. So I put the gear down and it got jammed. So I had to make an emergency belly landing.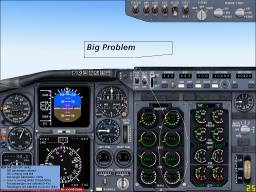 Congratulations on your safe landing - but your pictures are a bit small

There to small because I saved them wrong.