I've just been looking and zooming in and out on Google Earth. I zoomed in on Cuba, and then around Havana, then saw what looks to be a disused airfield

and then noticed the aircraft 🙄 do you think it could be some sort of military air museum ❓
I was thinking, that the aircraft, second from the top right in pic 2, lookes abit like an A10 ? and that the white aircraft look like large helicopters ?.
It's amazing what you come accross on Google Earth.
Are the pictures taken from the same sattalites that provide GPS information?
Interesting, probably aircraft left over from the Soviets that like most of their (vintage U.S.) automobiles are missing the necessary parts to fly.

Wow! 😳
Can you zoom over LA too?
Bartholomew wrote:

Wow! 😳

Can you zoom over LA too?
You can zoom over anywhere in the world, even over your own house and garden.
Here's above L.A. at 18.53 miles high.............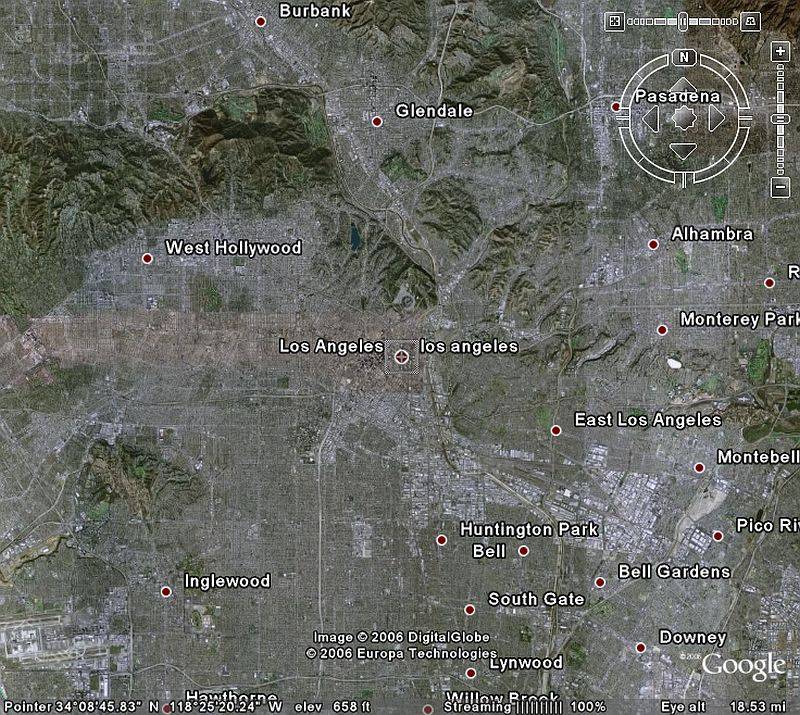 Here's above L.A. at 16368 ft.............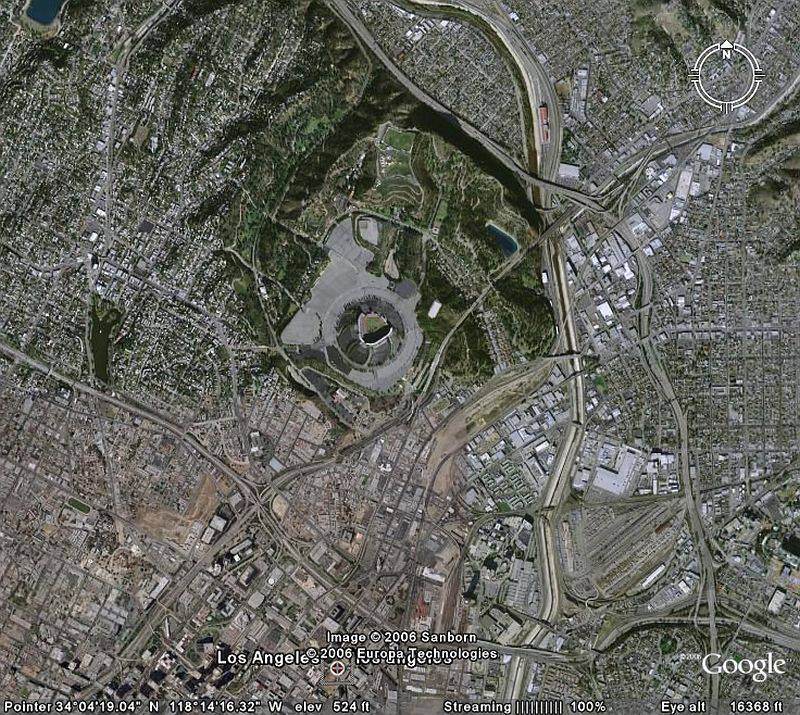 And here's above L.A. at 1275 ft at a different angle...............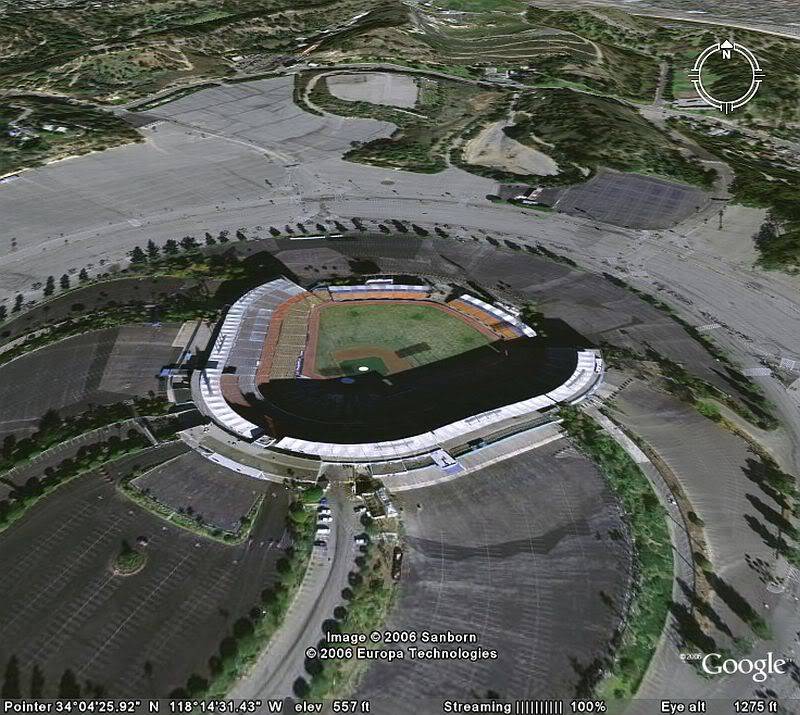 You can find Google Earth here.............
Go for the Google Earth 4 Beta version. 😉
just downloaded it and one word: WOW!
it is amazing!!! i zoomed in on my house and could even see my car!!!
😳 I thought everybody knew about google earth. Those look like an F-14 and an F-15.
Found it on google earth, coordinates are as follows:
23 05 48.63 N 82 26 22.05 W
Put that into the google earth search thingy and it'll take you too it. It's Ciudad Libertad. http://www.fallingrain.com/icao/MULB.html
I downloaded it too but it takes a bit too much for the picture to sharpen... And you can't really go too "low" if you want the picture clear!
But it's really awesome!
😉
The picture sharpness depends on the area that you are currently observing. Not all parts of the world can be zoomed to the maximum. Put it this way. You can see LYBE pretty good though! 😉
yes u r right vegas flyer i tried to zoom in over my house and its all blurred try it put in northwich its near manchester and its just so blurred i dunno why though
As a metter of fact you can see LYBE pretty good (I found my house and the airport) but I tried New Castle in UK and it's very trashy.
Anyway, I thought Google Earth was somewhat of a satellite shot but it's more of a picture. Even when you change angle it's always 2D. Not so impressive when you give it a thought.
One guy has been here in Belgrade a while ago but he had to return to America, and he loves Serbia so much (of all the countries in the world! 😳 😳 😳 ) that he watches over Belgrade from a satellite every day, and it goes LIVE! It does sound too good to be true to me but he wouldn't lie.
Anybody familiar with that?