I found a new spot at Auckland International that was perfect for taking photos today (In real life, not sim screenshots) and after taking over 200 pics thanks to the fine spring weather, I now have 17 of my best to show you:
***WARNING 56k'ers, 17 images totalling 1.90MB to follow***
1. ZK-KFB, Air National's Gulfstream G-IV
2. The Lifeflight NZ Air Ambulance
3. Thai airways Airbus A340 aka "the flying pencil"
4. Another A340, owned by LAN Chile, touches down on runway 23L
5. Great Barrier Airline's BN-2A Tri-Islander
6. Mountain Air's (who are GBA's only rival) "Great Barrier Xpress" BN-2 Islander
7. An Emirates 777
8. Another EK 777
9. An Air New Zealand B1900d taxis while an Air National Jetstream takes off behind
10. ZK-NEB, recently repainted for fs2004
11. Yet another A340 from South America
12. A beaut Qantas 767
13. ZK-JNC, a smaller Qantas jet on domestic duty
14. VH-OJM touching down from Sydney
15. Little 'n large members of the ANZ fleet
16. ZK-SJB in the Freedom Air/ Air New Zealand 'hybrid' scheme. If you look at the Koru on the tail, you can see the old sunshine logo hiding behind the paint.
17. Another private jet- not too sure who owns this
...thats all, hope you enjoyed, comments are welcome!
Very nice!
"Remember son, knowing your way around the simulator does not mean you can fly".
Beautiful shots there! Great selection of aircraft and liveries - thanks!
Click below to support FSF:

yay for the Thai A340!!!!!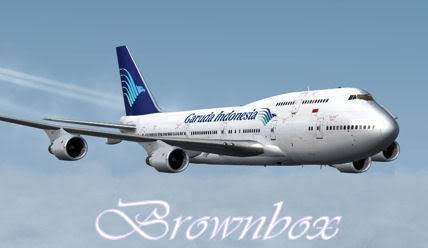 Very, very nice shots!! I loved the 4th and last pictures

Have you ever had that feeling, where everything just seems right, and you have no cares in the world..As if heaven smiled down upon you, and told you everything was going to be ok?
Yea, neither have I
Nice and clear, close ups are excellent and some of the new paints are interesting.
I do like that Islander, unusual configuration.



Fantastic photos,the closest folk get to taking pictures at Prestwick Airport is about 20 yards outside the perimeter fence.It appears you had your wire cutters with you that day.... well done.

Very professional. I especially liked the landing shots.
Richard Nordli

Intel Core2 duo E6750 2.66Ghz
8800 GT "Superclocked" 512mb PCIe
3.24 GB DDR2
Audigy2 ZS
XP home SP/2
Nice great shots
TECH ALEC!
VISIT US DAILY FOR VIDEOS PICTURES FORUMS BLOGS!!!!!
CONTEST WITH PRIZES COMING SOON!
nice
TECH ALEC!
VISIT US DAILY FOR VIDEOS PICTURES FORUMS BLOGS!!!!!
CONTEST WITH PRIZES COMING SOON!
that private jet may be Graeme Harts BD-700, but the reg on it is registered to WellsFargo bank in the USA..... nice photoshop on it though, i thought it was a little strange seeing 2 planes like that at the same time at NZAA