The images I'm working with (resized) are...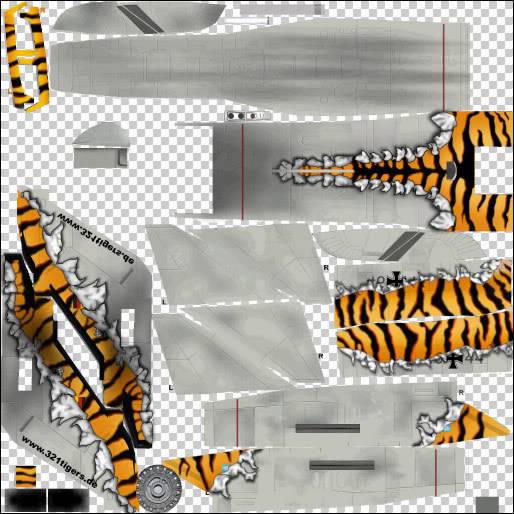 and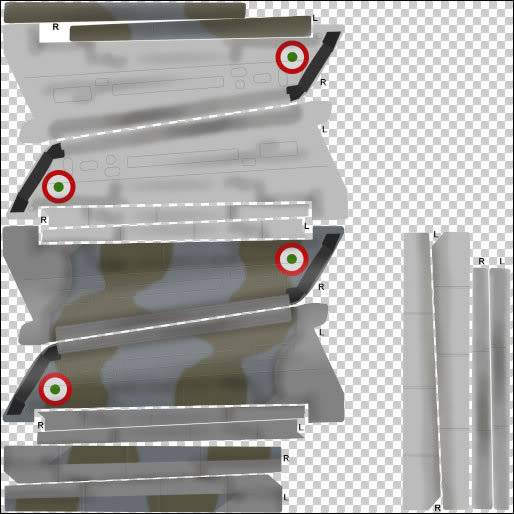 I've got rid of the stripes (which were on a separate layer) I think I'll be using a dark grey/nearly black. The only downside with that is that I don't know if it'll make it look bad because there'd be no panel lines.
Oh and the camo on the wings are the same layer...but I might just select all and paint over it.
I also don't know what to do with the PSD (whether I have to put each of the wing and fuselage bits in their own file etc) so I'll have to check out that DXTBmp thing. Thanks.
I'll have a read of the POSKY/DXT tutorials and see what I can come up with.
Thanks for all the help chaps 🍻