Once again, I felt like flying around Hong Kong but not until I added a modification or two to that part of my FS world. Well, I discovered some photo-real terrain of Hong Kong and all it's beutiful little Islands.
Before I give you a link I'd like to ask a quick question.
I have one problem, I've got the FlightSoft Hong Kong scenery and this obviously came with it's own terrain. So would anyone be kind enough to give me any ideas or guidance as to how to remove this terrain without removing my Kai Tak scenery so I can add the new terrain that I found.
Thanks for your patience to get to the link:
Note: you must login to get the file, it's 165mb and is ranked number on the the list if you
can't find it, it's file name is: pvhk11.zip
Here's a few screenies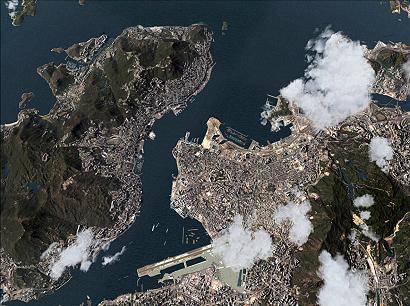 P.S I'm away tell Friday so I may not be able to reply until then.[/img]