Hi,
Below are two shots of London Gatwick of FSX...I know a friend who is a BETA Tester for FSX and so he has generously offered to get me any screenshots of any area of airport in the world from FSX...
So if anyone would like to know what an area or airport looks like then give me a reply on this topic and I'll get you them as soon as possible 😉
Anyway LGW: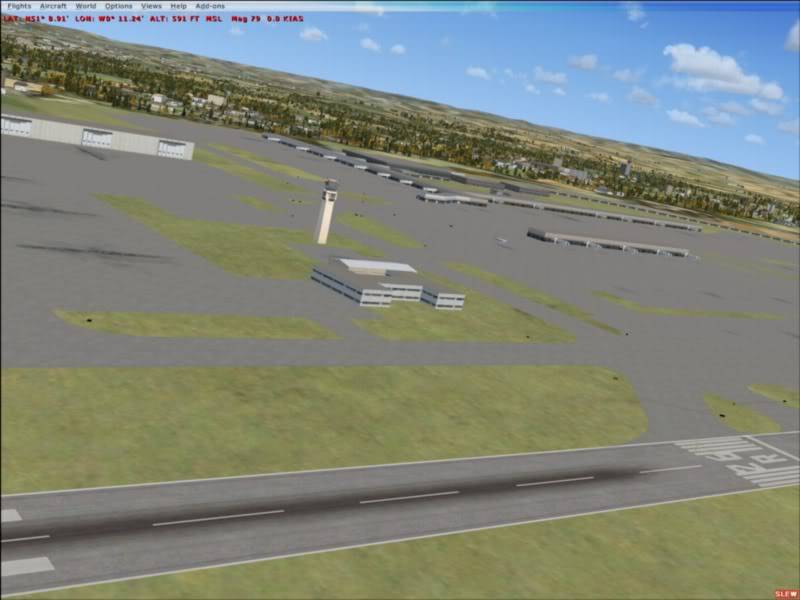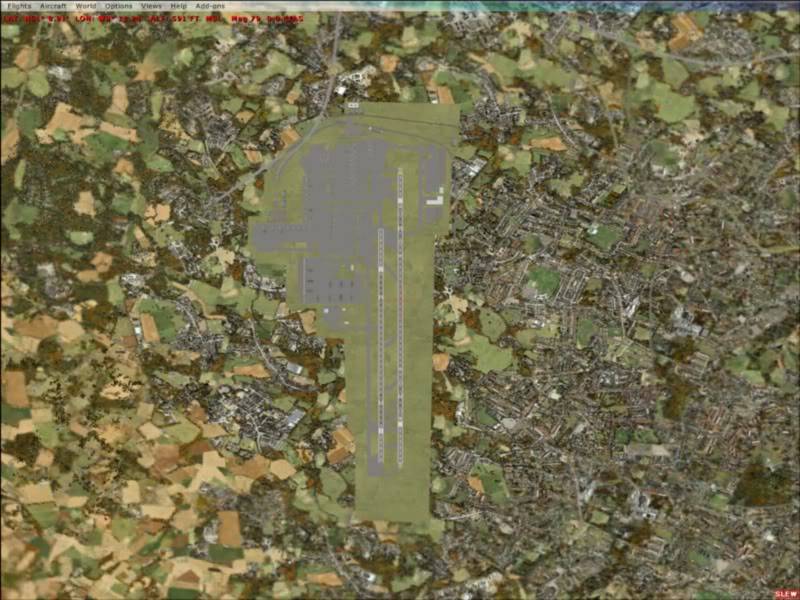 Hey there,
Looks alright but where are the planes, vhicals and everything hehe, I would like to see heathrow that would be cool but with all the planes cars and everything,
Nice one 🙂
Andy
Hi there,
I think my friend has all his settings down - you do know what with very high settings you can see the animals! 😉
I will try and get some for EGLL 🙂
yeah that sounds good mate,
I really want to play the game, I hope it runs alright on my machine because I am not impressed with the demo at all, The only thing good again the demo is the water texture lol, and it doesnt run that great on my machine either, Since I have a 7900gx 512 with 2gb memory and an amd 64bit 4000 skt 939 and 2 raptor hdd's ahh well I have just ordered the OCZ 700w gameextream power supply, Should be better than my rubbish eagle 400w lol
Cant wait to see the settings up high frm your mates pc for heathrow
Cheers
Andy
I am sorry to see that airports still look like they were pasted onto the surrounding terrain.
Well that looks rather unimpressive.
I think the Demo looks better than that! Must have all the settings set very low.
The Demo with settings high looks much better.
After a second look, I think the poor quality is maybe due to whatever image processing has been applied. The word "SLEW" bottom right is badly defined, also writing top left, on my monitor, so this must apply to rest of image.
Totally agree. that sucked! as crash says it really seems like the airport is "pasted" to the scenery. sucky sucky!
Erm could you get the me screenshot of Málaga Airport (LEMG)?
those pictures are almost convincing me not to get FSX!! Looks more like 2000 version!
My 2k4 has far more detail and looks stunning in comparison.
Very dissapointing.
Micah 😉
Perhaps MS should have used Google! 😂 😂 😂
Pic Removed!


Last edited by KenTel on Sun Oct 01, 2006 8:59 pm, edited 1 time in total
ya what a bad looking LGT for FSX they could have done better way better
ooo nzhn and nztt please 🙂
KenTel wrote:

Perhaps MS should have used Google! 😂 😂 😂
Yeh!!!
:::
:::
:::
If they weren't complete enemies!!
ivan08 wrote:

what about kbos??
What about it? In two weeks, we'll all know which are detailed airports. Of course, if you prefer rumors and guessing games...