Just a few pics using stock FS2004, Justflight Hercules and A340, its my first screenshots so please be gentle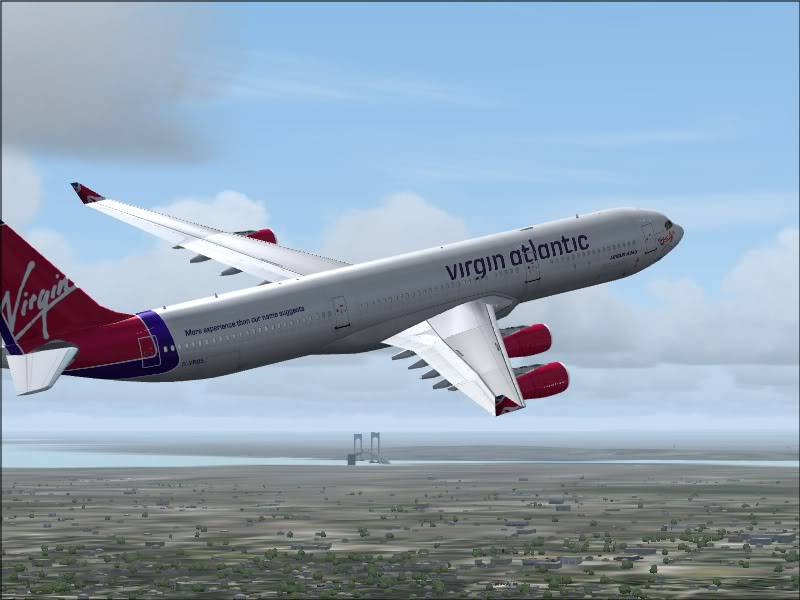 First screenshots?! I don't believe you! Those are great. You got some good angles there! Bring us more!

Be gentle for what


These are some great shots.




Especially the first one with the C-130

Keep on posting

Thanks, I've just got a new PC (AMD 5000+, gforce 7950 etc) Ive never been able to run FS2004 at full settings so thought Id have a go. If you honestly would like some more pics Ill register on this site and make some more.
Thanks again

We would like to have you here us a member if you like too.

Keep on mind that you dont need to register in order to post your nice shots,your questions or anything else

Sweet. Have you got anything like Ground Environment?
Take a look at this:
https://forum.flyawaysimulation.com/forum/topic/21228/new-real-environment-professional/ Follow the link to Avsim!
and this:
http://www.fs2004.com/forums/index.php?showtopic=46019
and serach Avsim for:
Airport Enivonment 7.
These are all free (apart from the link to all the great payware add-ons!). . .You screenies are gonna look great!
BTW you don't have to register. It is fine if you be a guest (because it does cost $5,) but if you will be here quite a lot then I would advise it!
Thanks for the advice, I plan to post quite regularly, as Ive used the FS series for around 11 years now, Ill take it into serious consideration. Ill also look into that freeware, thanks Cheechm.
A couple more Herc shots follow; if anyone would like to see some Vulcan, SR71 or standard FS aircraft shots just ask and Ill try my best

Refuelling at 19:23 hours, 10,000 feet:
Thai Takeoff (the humid environment means that white liveried Hercs don't stay white for long!):




























i wish i had that good of graphics... nice craft... post more screenies. welcome to posting on flyaway!
A few more, thanks for the compliments.
Swissair A330 on a cold day in Zurich...
Vulcan Taking off in stormy weather...
....and pulling out of the clouds
SR71 high over Arizona



One last one, I think you'll like this one Greekman

Greek A340 into Toronto
Wow it looks real!!!