Hello Everyone,
Well, recently, I've been very busy with many different things, but luckily, I found the time to complete a flight from WMKK (Kuala Lumpur Intl, Malaysia) to RCTP (Chiang Kai Shek Intl, Taipei). The following will be the first set of pictures. I'll try and upload the second set a little later in the day. Please leave comments. Also, be aware that although my system is quite powerful, it is not nearly as optimized as it should be, but I'm working on it. Thanks for your time.
WMKK - RCTP
Malaysia 043
PMDG 737-700
Add-Ons used: ProjectAI Traffic
Parked in the vicinity of 2 Malaysian Jumbo's scheduled to depart later in the afternoon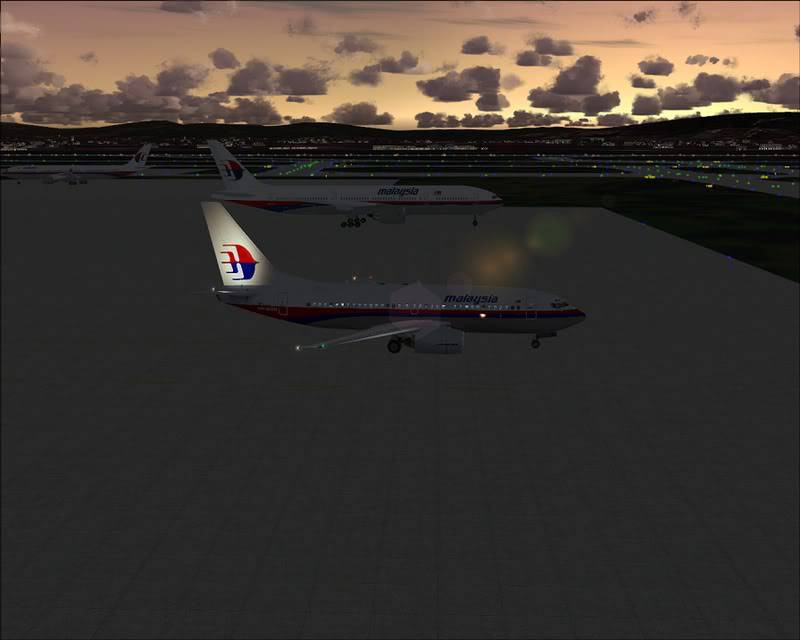 Pushed Back -- Flight Controls Free and Release, and crosscheck insturments for faults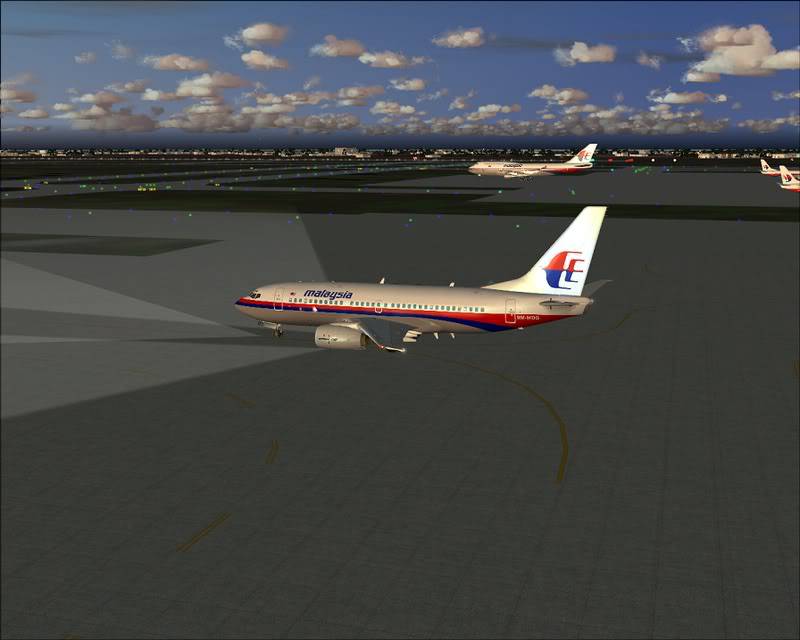 Taxing towards runway 32R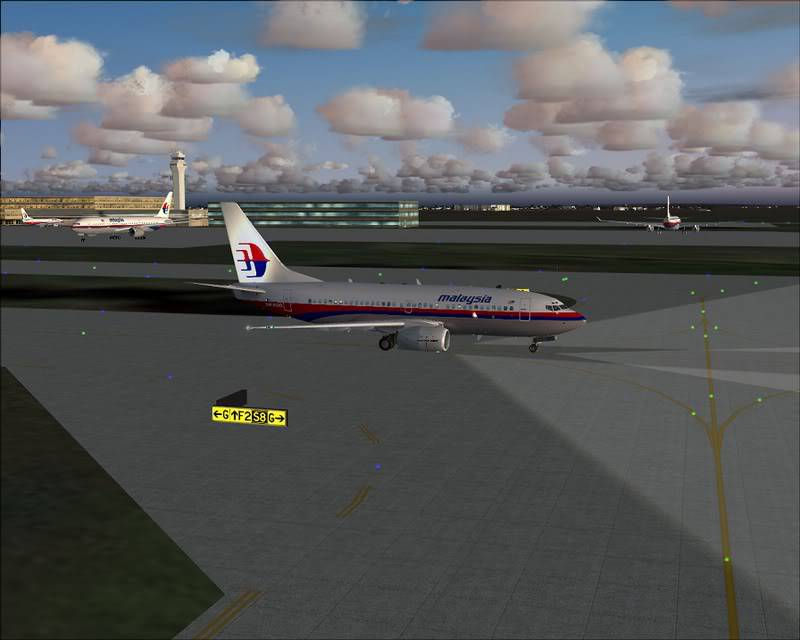 Lining up on the r/w, going through Before Takeoff Checklist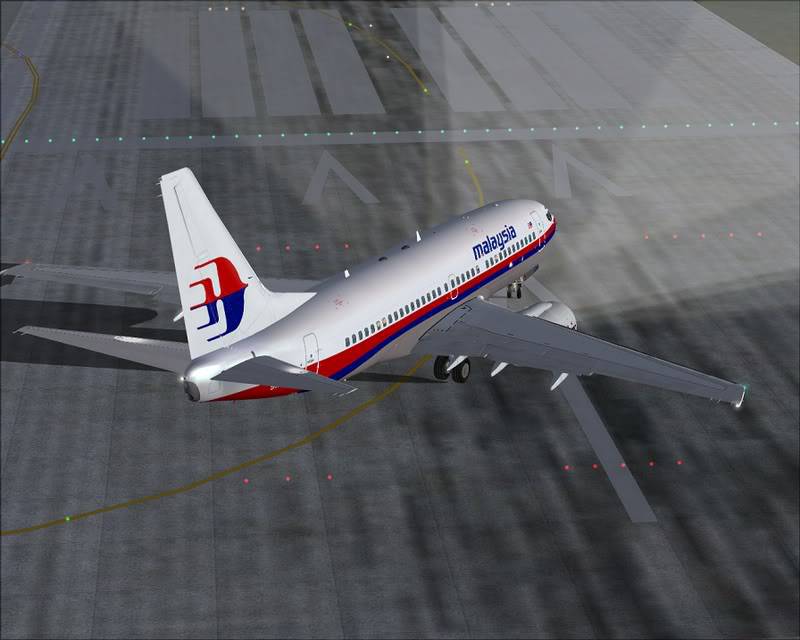 Positive Climb - Gear Up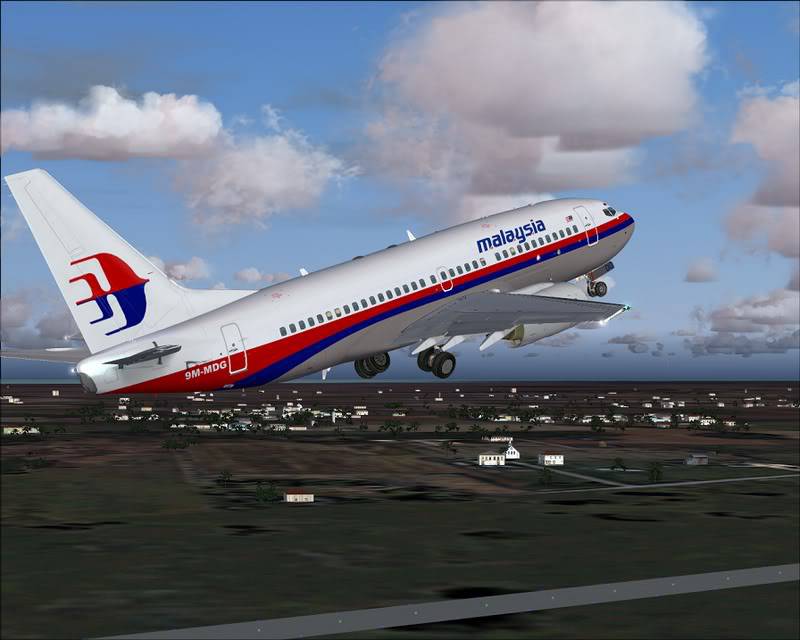 We begin our initial climb-out leaving Kuala Lumpur behind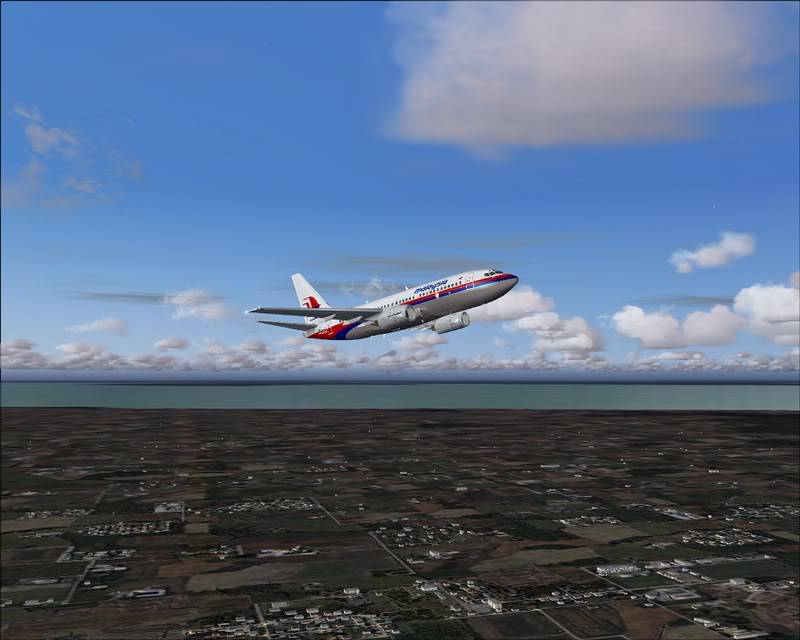 The Captain glances out of the cockpit to see a spectacular view of the small district below. Crossing First intersection in the PIBOS-0A Departure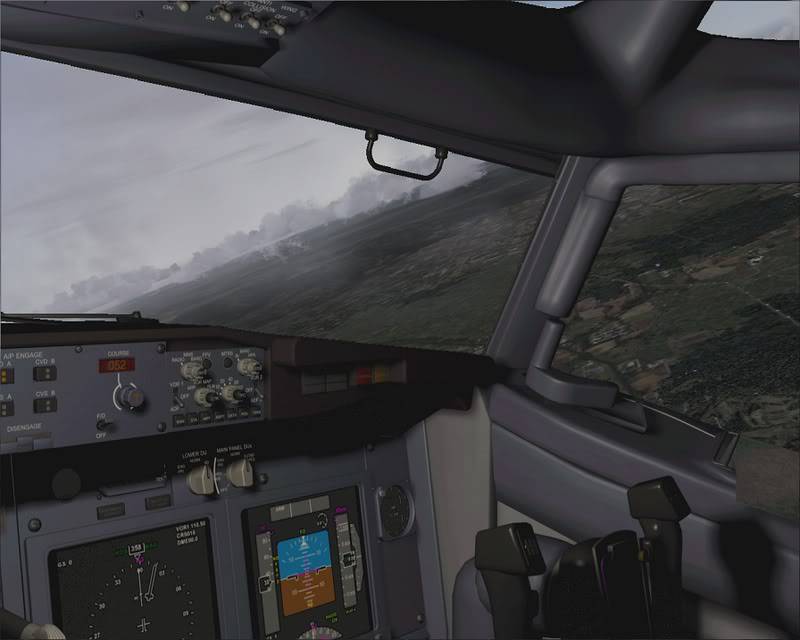 More Coming Soon 😉
great screenies! great graphics and great aircraft.
Argh...I'd like to sincerely apologize, however I noticed many of the rest of my screenies have been coming out either Black, or distorted in some way, so I'd rather not post them. I've been having problems with GrabClipSave and Screenhunter, but I think the default PrintScreen option is not bad, and so I'll start using it. Hopefully, my next flight will be a little better, and I might, just might, be able to get some good screenies. Thank you 😉
Great shots mate. I really like the first one!!!!