Good morning ladies and gentlemen, welcome to the first flight on here of Cpt. Chutzpah. We're taking a short flight from Bristol International Airport across the channel to Charles De Gaulle (can't remember how to spell the damn place now!) airport. "Why are we flying there?" I hear you ask. Because we can, that's why! Have just departed Bristol and at 9.000 in a Learjet 45. ETA is within the hour. God help you all

(and why doesn't the enterkey work on here? Sorry for the lines and lines of unparagraphed text!)
The time is 7:22am and are on flight heading 105. Hoping for a heading request change from ATC soon as I'm flying directly into the morning sun.
Have a good flight!

Am just passing over the coast of France. Hope that you all remembered your passports!
Ever felt like the sun is going to swallow you up?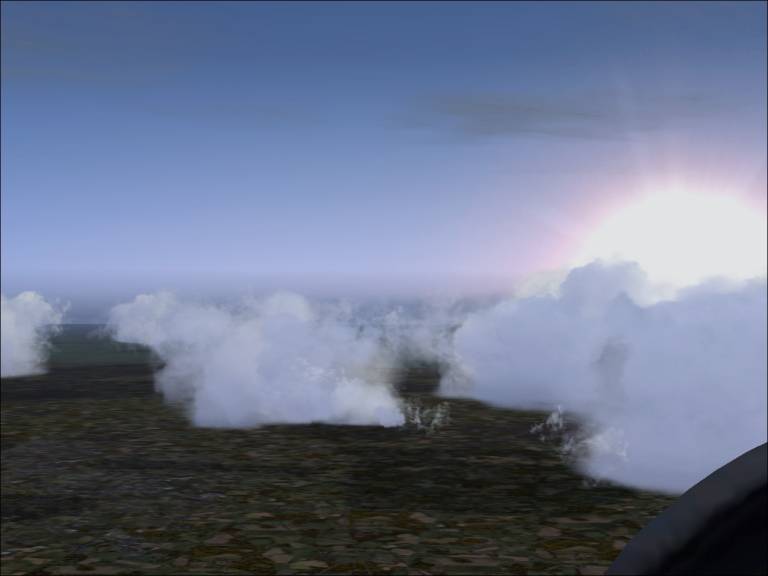 Landing in Charles De Gaulle
All in all pretty uneventful flight, but my first between two countries (not including a flight I did in a Cessna from Bristol to Cardiff

)