Even with my poor machine, I can tell that the ice and snow textures are better. At least they don't have that repetitive pattern. On a good machine, they should look really good. Sorry about the crappy graphics.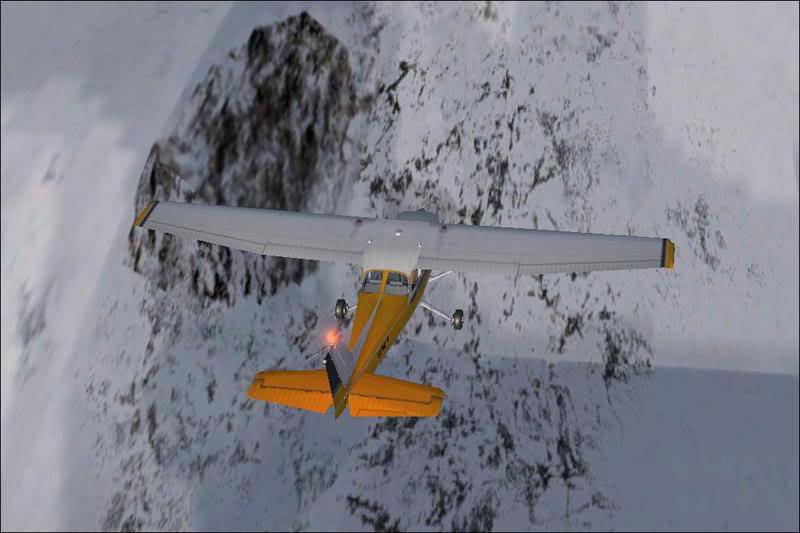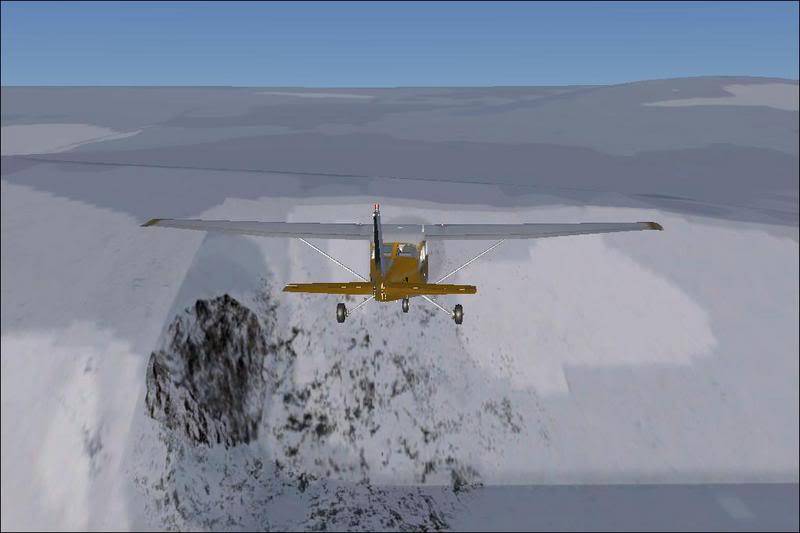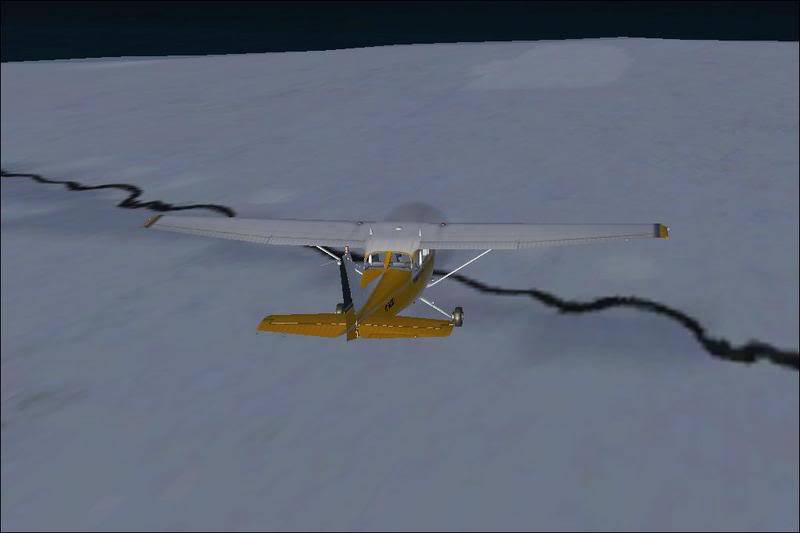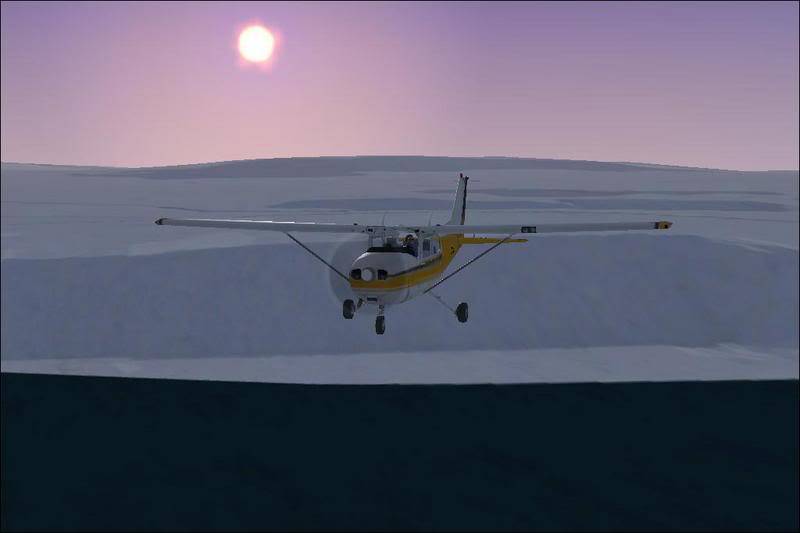 To be honest ,it looks nasty...... It looks like old FS2002 ,your last pictures were much better.
you could take some pics of jungle or africa ,with those animals


Seriously no offense crash, but what the f am I'm I looking at? Thats terrible!
Excuse me...Has anybody notice this...


CrashGordon wrote:

Even with my poor machine
Lots of people here try to inform us about what they have notice in FSX and the only think we do is to judge their shots like we are the Mr.Perfect or like we have the Super Computer.




I'm more than sure that there are a lot of people who wants to share their first experiences from FSX and they don't do it because they don't like or they afraid sharp comments



This is not a judge room


This is just a place to share our common passion for flight with what everybody has to give for it.
If Crash or anyone else put these shots in order to compete then yes we can comment directly about the shots quality...But not for informing shots.
If someday we understand it maybe we can go forward.
Thanks for the feedback Crash.
Well, you nearly got that chorus going, Crash


Yes, I agree, the textures look a lot more realistic, especially in the first two shots, even on a lower end machine.


I just took a look at Greenland and the textures there on maximum really aren't very good at all.
I've often worried about negative feedback on these pages and on the screenshots gallery too.
I hate being told that the pause message is being displayed you know?
I'm not posting pictures here to win a prize but to try and just share with others that have the same interest as me. ie flight sims.
Anyway, I decided that Alaska probably has more to offer for snowy scenery than Greenland and so here's me on a scenic flight this morning.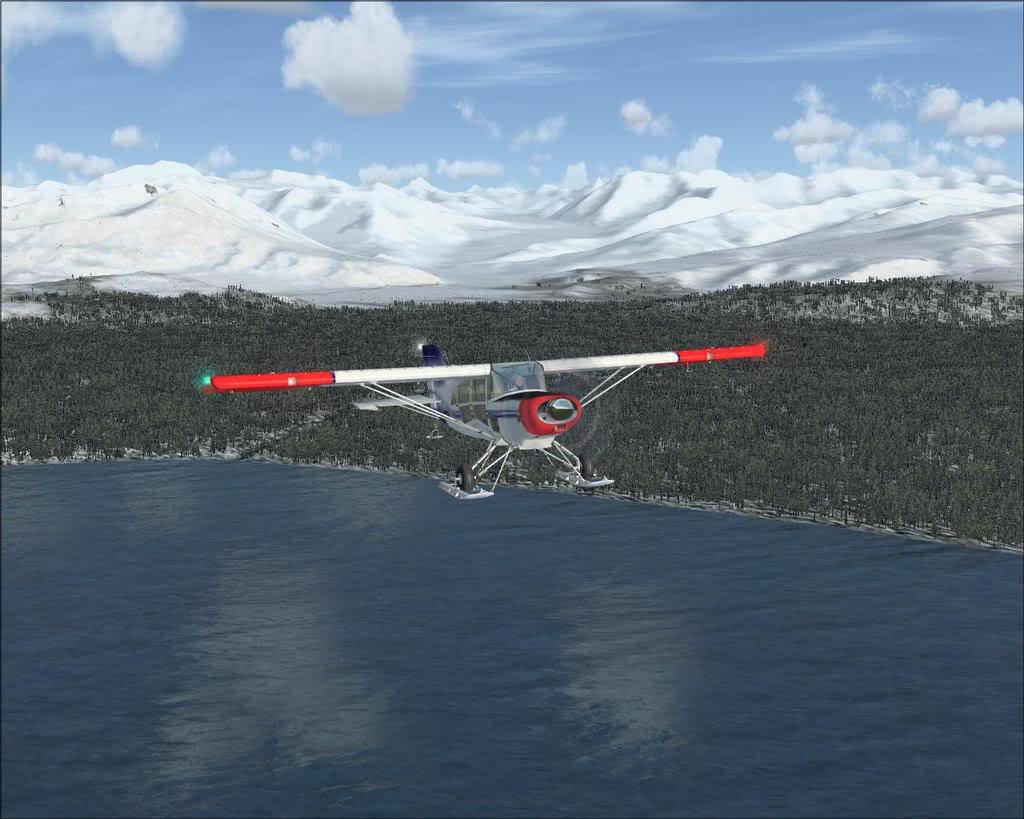 FSX water effects are better from any kind of add-on pay or free i have ever see




....my opinion.


Very nice shot










David Franks wrote:

I just took a look at Greenland and the textures there on maximum really aren't very good at all.
I like them. While it isn't as apparent on the snow textures, the ice textures no longer have that dumb repeated pattern that looked like houndstooth fabric.