ok, i would love to see Iceland. 🙂 it might not be so great but id still love to see it. Im deciding whether or not to get FSX, and i need some great screenshots. tank you
Give me 10 mins on it now
17 miles North of reykjavik

Great shot.! i would love to see the runway in aukiri, but it might me a hastle for you. 😕 if you can, when you take off, tell me if oyu cross a road bridge at water level. That would BE ACCURATE. :
On final At an Airpot in iceland
Give me a few secs ill get airport name
OK This was on FInal Runway 1 At Akureyri Airport (BIAR)
I could only find Akureyri airport (same as aukiri?), I took these shots, appears to be no bridge, sorry...
YES! i can tell by the cliffs on the side and the location of the runway. The town would be on the right. Trust me ive been there 😉
Okay, just leaving from Rnwy 28, there's the bridge.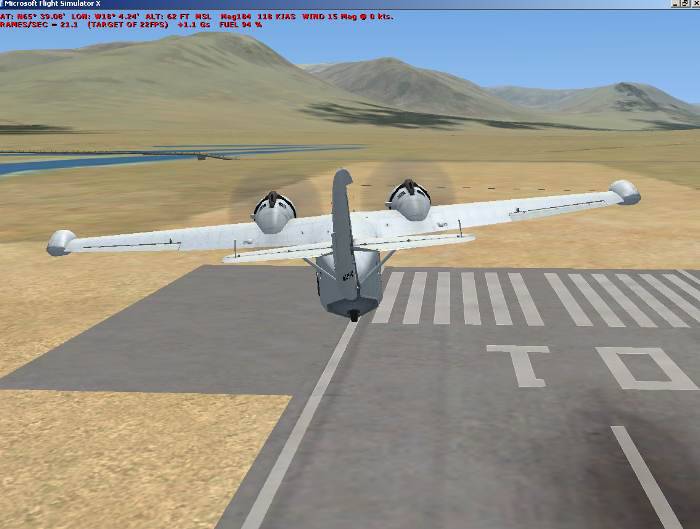 Hope that helps!
Coool... in more than one way 👍
Tailhook wrote:

Coool... in more than one way 👍
No TH, this is cool! 😂 😂 I think!