WHEN WILL THE MISERY STOP????
These are all in sequence --->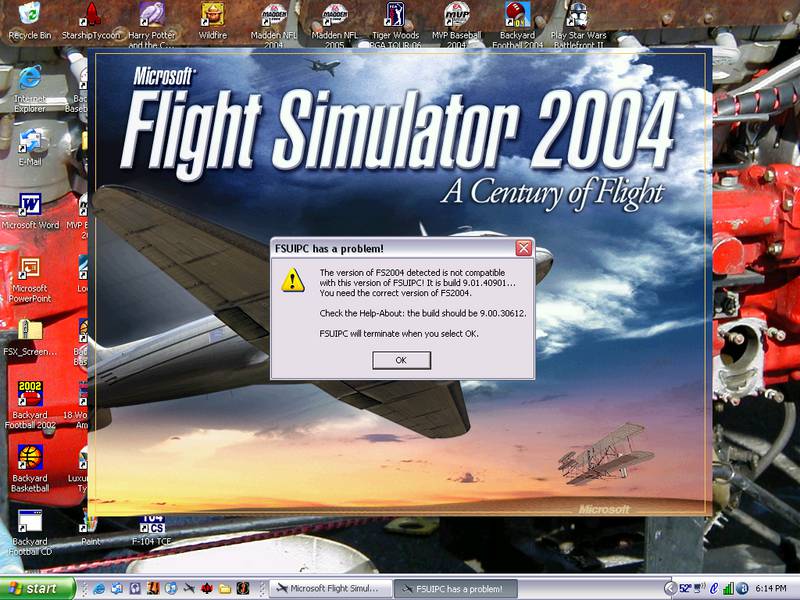 I don't even know what FSUIPC is!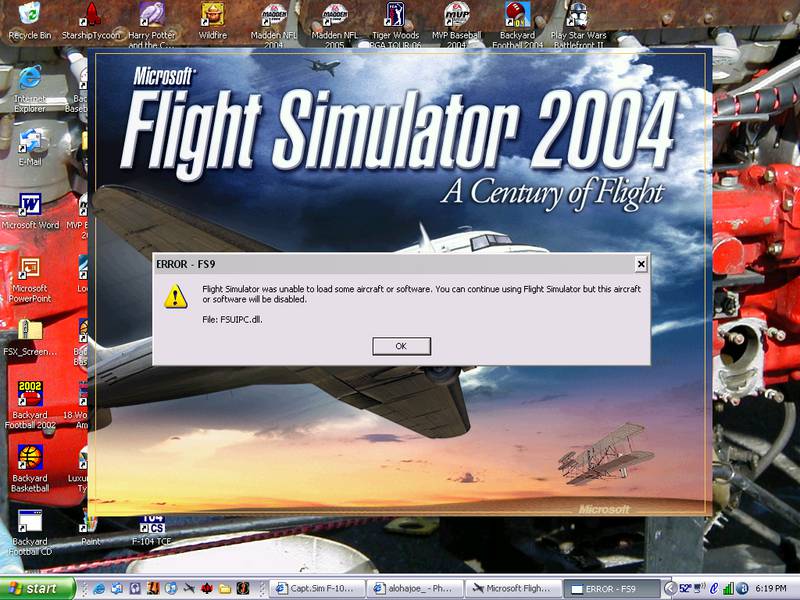 Which i assume is the F-104, then BAM!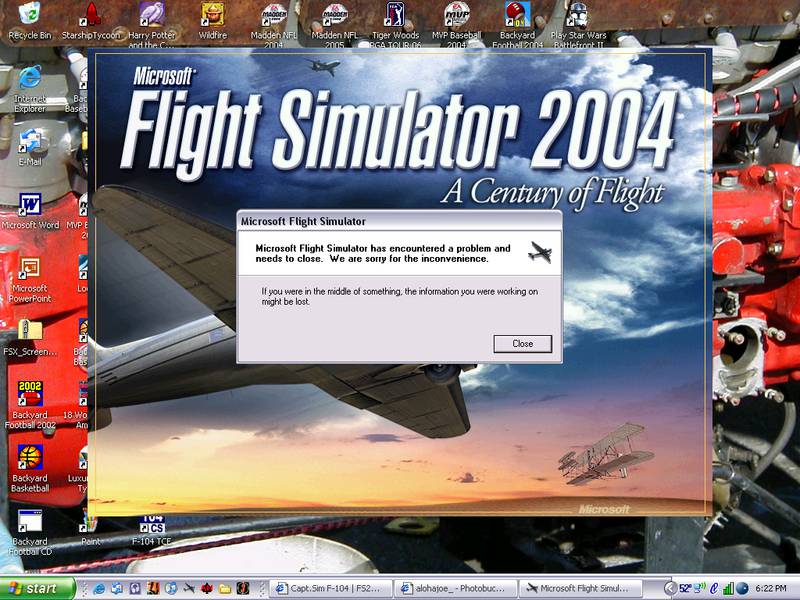 I just downloaded the 9.1 patch that Guest Ed gave me, because i thought thats what was wrong, but after i install that AND restart my PC it still dosen't work...