Hello, I am having problems in that I have downloaded some planes I would like to use with my FS A century of flight(2004) and Now I need to know where to send the files in order for them to be usuable with the program...I am not overly comp. literate...but I am interested in learning this. Thanks for any help you can provide.
Thanks will take a look!!
Okay I downloaded all the parts of the files into the files, as it says in the message but when I open my FS I still don't see the downloaded plane. Okay this is hard to do when your not a kid! I really am not good with computers, if you have any hints for me, please feel free to pass them along 😂 I am sure it's something obvious that a more comp. literate person than myself would spot but I am at a loss. Is there a tutorial for dummies somewhere?? Thanks Geekman72 for your help!!
it might help to read the readme... 😉 . if you dont understand that then:
extract files to FS9 folder or FS9 aircraft folder.
1. highlight all needed files.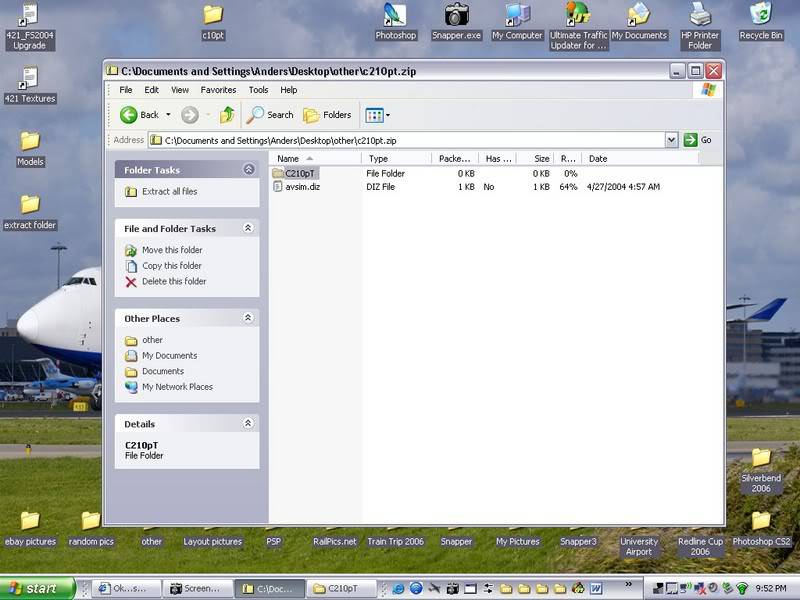 2. press extract all files. on the left side of the folder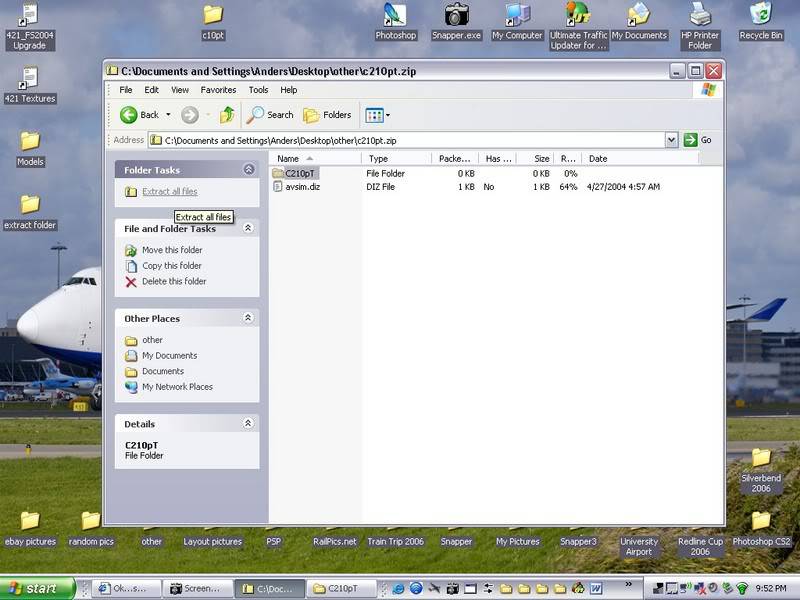 and a box should come up like this: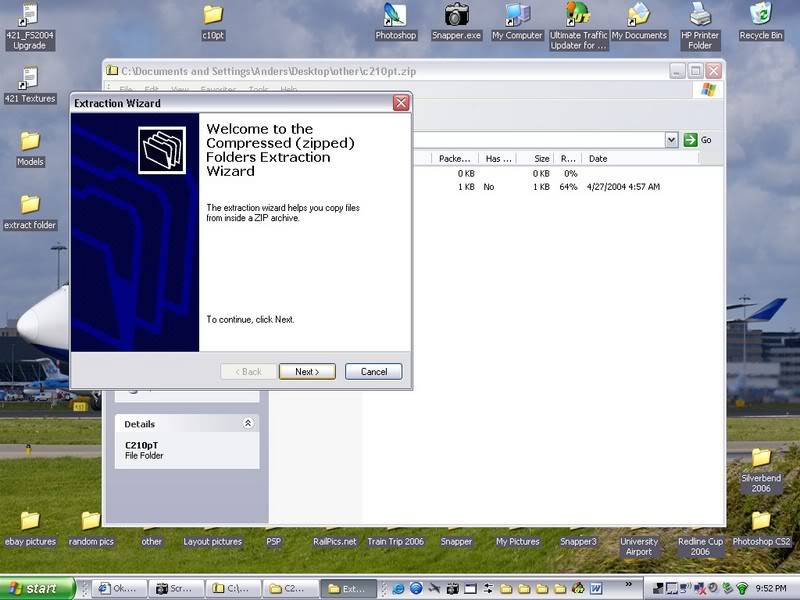 3.Click ''Next'' in the extract box and then on the next screen, press browse. another box should come up like this: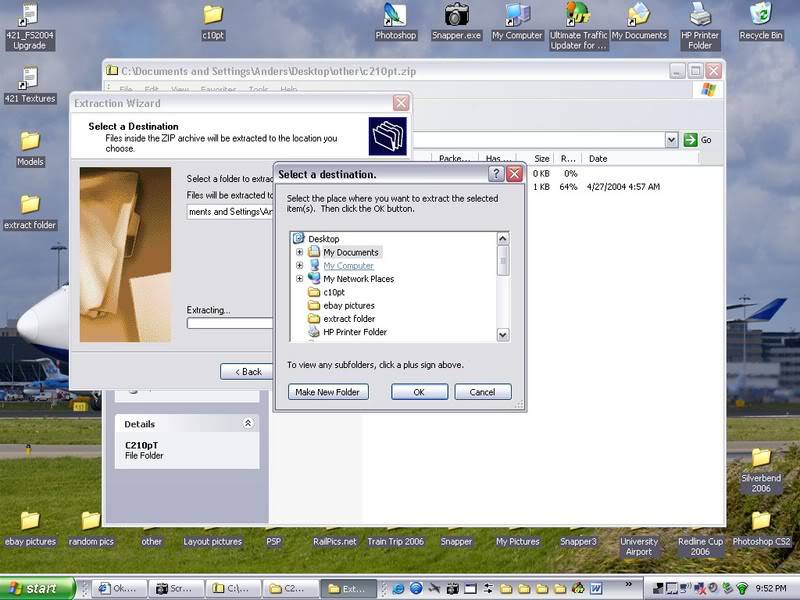 4.then go into ''My Computer''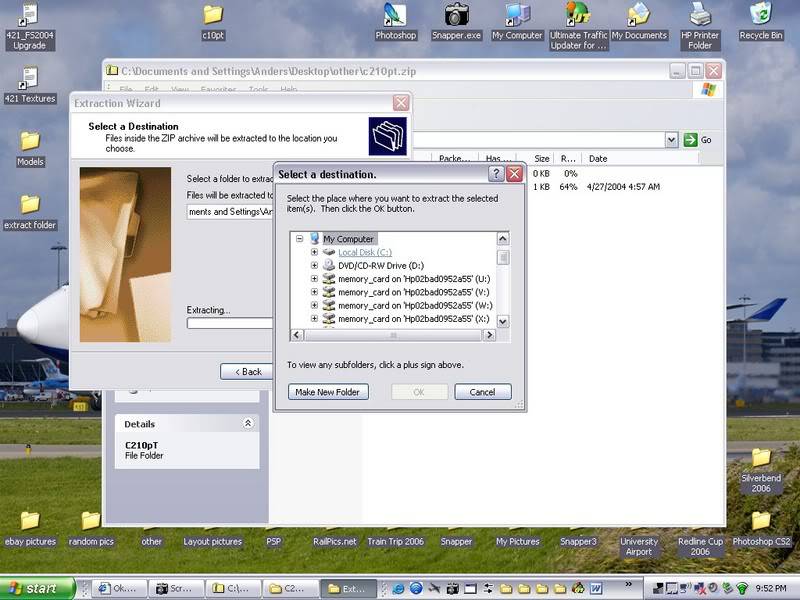 5.Then click ''Local Disk (C: )'' and scroll down to "Program Files"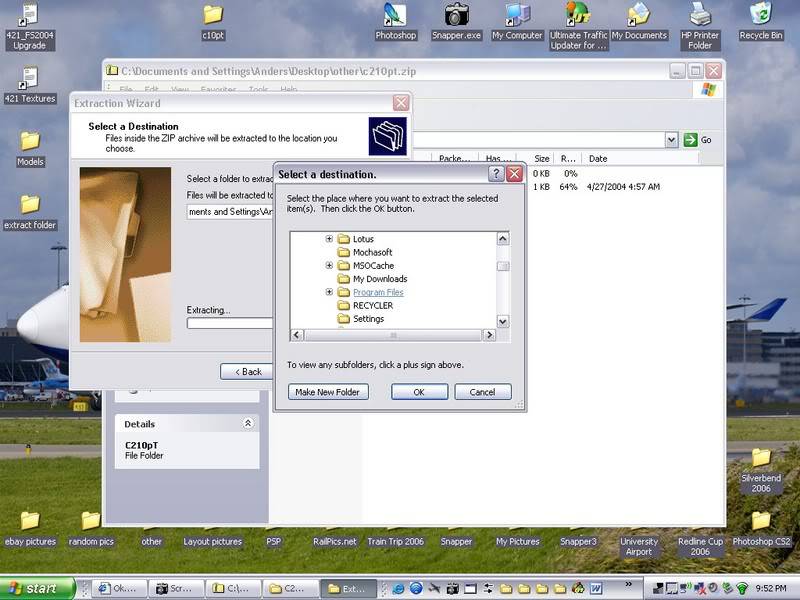 6. after clicking "program files", then look for "Microsoft Games"
the screen should look like this after clicking on "Microsfot Games".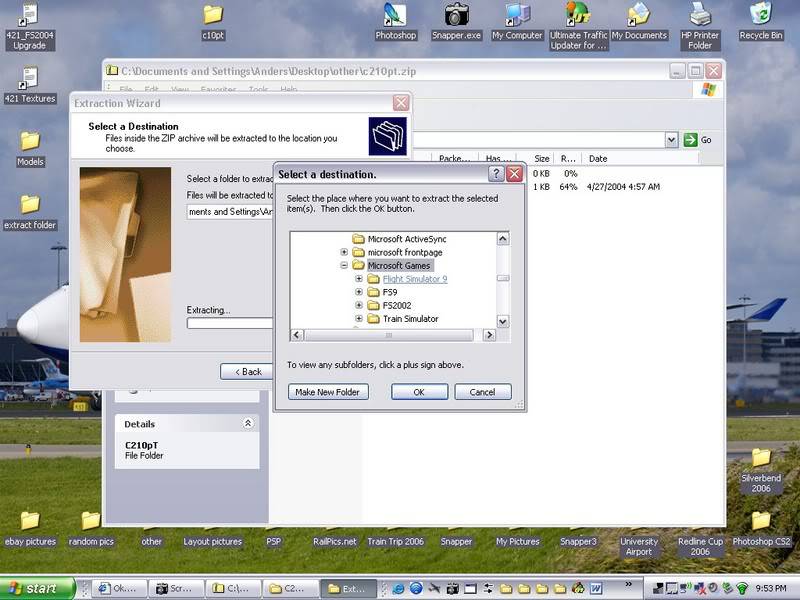 7. then click "Flight Simulator 9" and scroll down and look for the "aircraft" folder.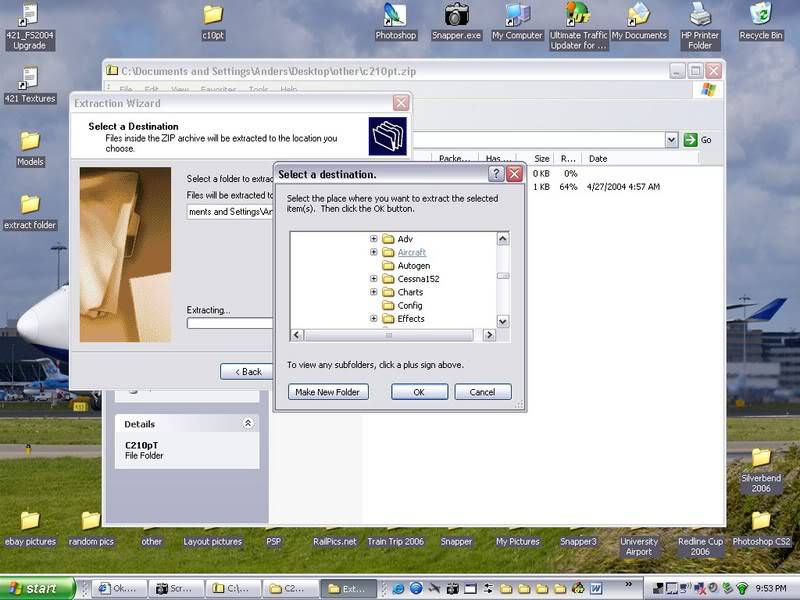 8. Then click "OK" once inside the "aircraft" folder.
this folder is now chosen to have the files you highlighted to be extracted here. then press extract.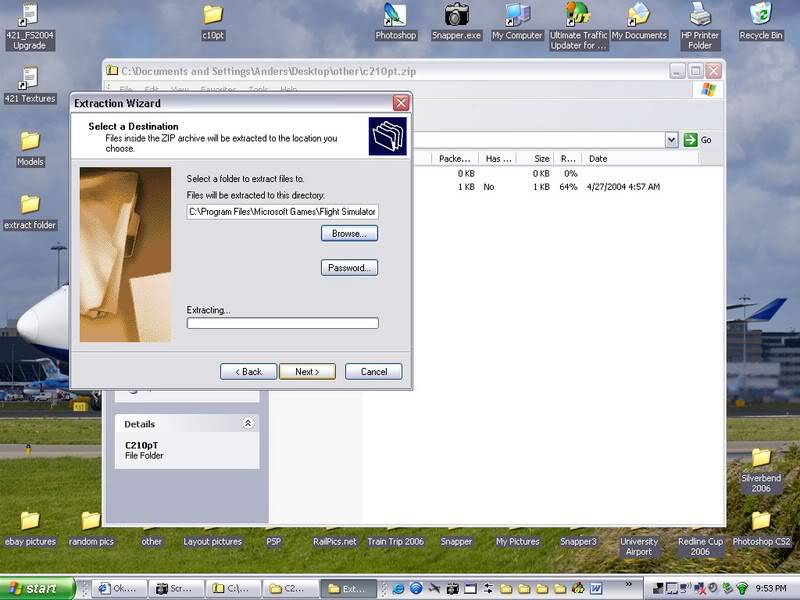 in short press browse, then go into the flies in this order: My computer -> Local disk (C: ) -> Program files -> Microsoft games - > Flight Simulator 9 -> aircraft -> press ok then press extract.
i hope this helps. please note that i am not good at tutorials but i help out as best i can. 😉
No, this seems great thanks! I will give that a go tommorow. I appreciate you both taking the time to help me out.
thanks i help with what i can 😉 .
Okay...I thought I was a genius there for a few seconds...I followed your every step and discovered where I was mixing things up. Then I went in to my flight simulator and hit Boeings, 737s, and I still have the ones that are in the system. Is there some trick to accessing them that I am missing? Would it have anything to do with the fact that I do not have an added Game card to my system my system is pretty High powered on it's own and rarely has problems with Combat Flight sim or MS FS 2004 Century of flight or any other games, although we don't have but a few. Again...I may be missing something that comes naturally to the computer literate. Thanks again and earthqu8kes- Anders- I love your SIA Signature!! 😀
Is there something absolutely obvious I am missing...I downloaded using this exact method, but still I am not finding the new plane when I go to start and choose a plane, I am not seeing it because I am missing a step?? I would appreciate any light someone might be able to shine my way. 😀 TIA
htere are two or three reasons i can think of that might have gone wrong.
1. not all planes should be downloaded into the ''aircraft'' folder. some just into the FS9 folder. for the i need to see the readme. if you could give me a link to the aircraft so i cand download it and have a look a the readme, i would appreciate that.
2.you didnt click on the ''aircraft'' folder to open it. but im pretty sure you did.
3.did you press extract on the extract screen after the ''browse'' box went away?
BTW i didnt make my sig. actually i took the pic and my friend edited it for me.
p.s. this is my 500th post! 😀
https://flyawaysimulation.com/downloads/files/1095/fs2004-boeing-737-800-malaysia-airlines/
Here's one that I would give a whirl lets try this then. Thanks again for the help and congrats on your 500th post!! Great Picture....CAPTAIN!!
okey dokey now! this is what the readme says for this aircraft
Installation:
----------
Just copy the 'MAS 737-800' folder to FS2004's 'Aircraft' folder, and go fly!
so these are the steps.
1. highlight folder 'MAS 737-800'
2. press copy on the left had side of the folder. the copy box will appear.
3. then go into my computer.
4. then go into local disk.
5. then go into program files.
6. then go into Microsoft games.
7. then go into Flight Simulator 9
8. then go into the aircraft folder.
9. after opening the aicraft folder then click ''copy''.
10. the progress of the file being copied should now be visible on the screen within a few seconds.
11. the aircraft should now be installed. 😀
hope this works! thank you for the compliments on the sig BTW! 😉
the aircraft was succesfully loaded for me! 😂
Okay that did the trick!! It was the copy part that I was missing I think!! Thanks very much for all of the help, that was very nice of you to take the time to explain it for the computer illiterate!! 😀