Its been ages since I made an post here, and visiting today I have noticed this forum has been coming along in leaps and bounds!
Today I thought I would revive the virtual airline pilot inside of me and take to the skies of Europe in POSKY's brilliant B737-700 (which I have flown on in real life from London Gatwick to Barcelona and back), taking a short early morning hop from Liverpool (In England) to Aldergrove, Belfast (Northern Ireland).
Here are 12 screenies I took along the way:
1) Pushback from the EGGP airline hub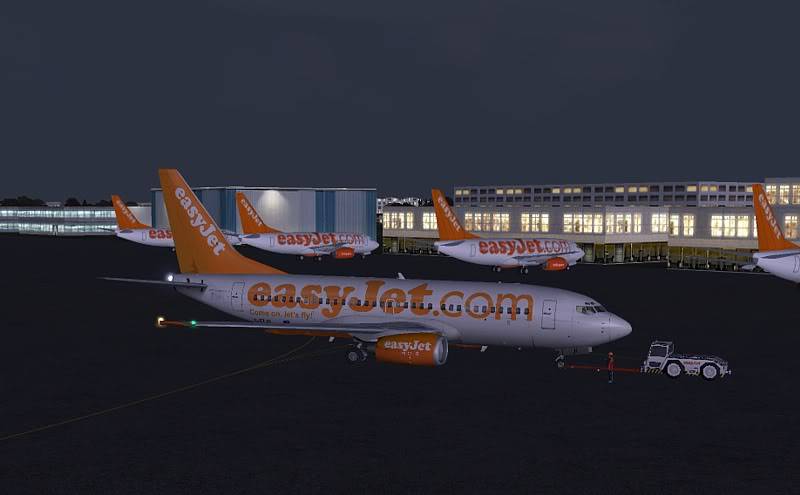 2) Gear up over Liverpool- thats a nice contrast between the orange and grey there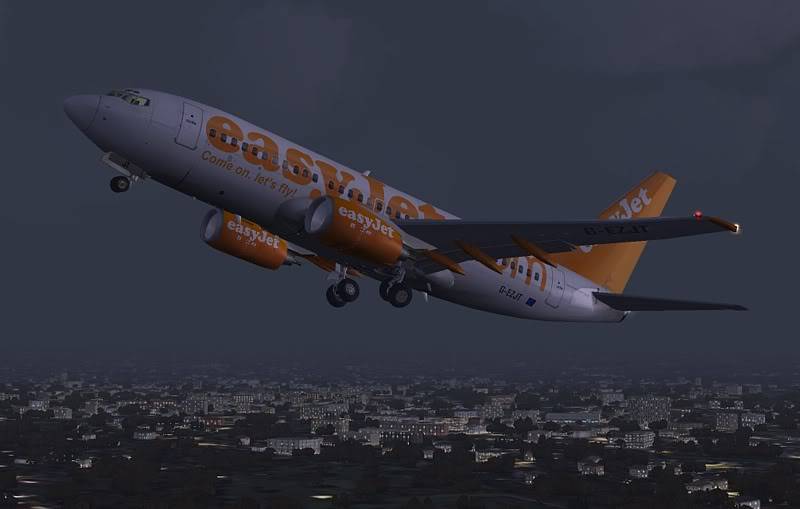 3) Crossing our first enroute VOR overhead the Isle of Man airport (just under the left wing)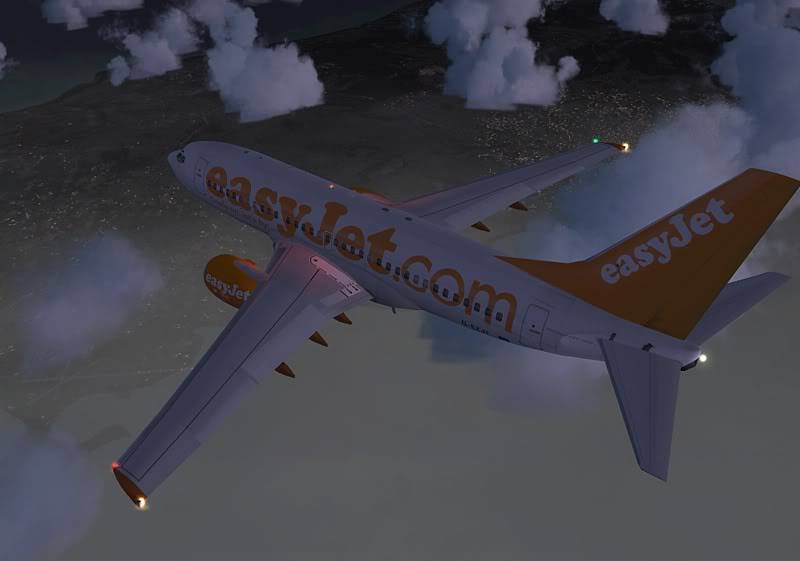 4) Sunrise as we climb to a cruise altitude of FL220. There was so much AI activity over the Irish Sea here!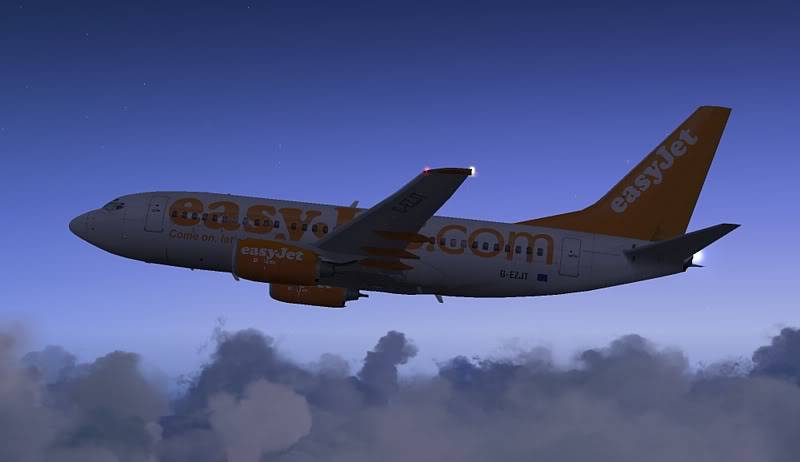 5) Who says the sun don't shine out my arse?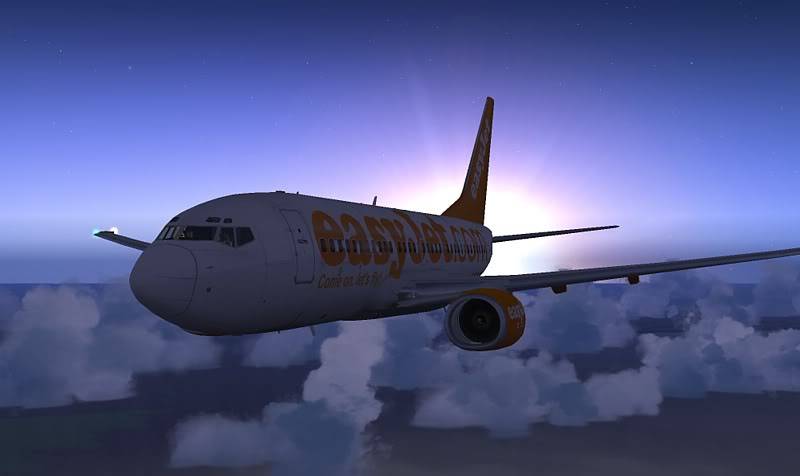 6) Over the Irish coast, and descending over Belfast city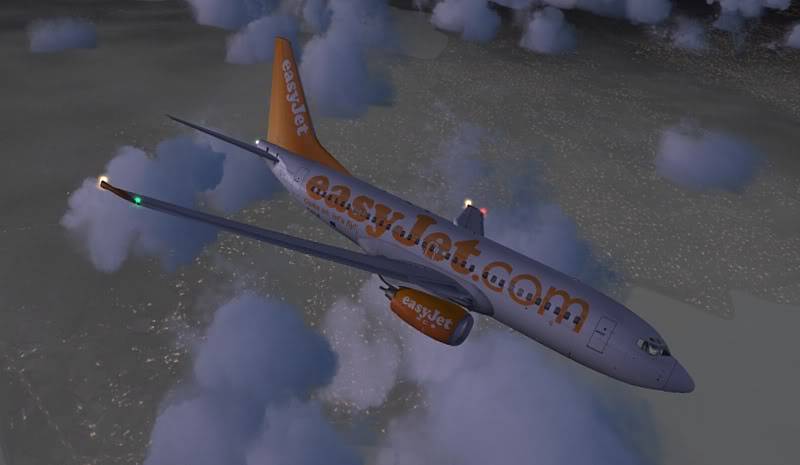 7) Approach number 1...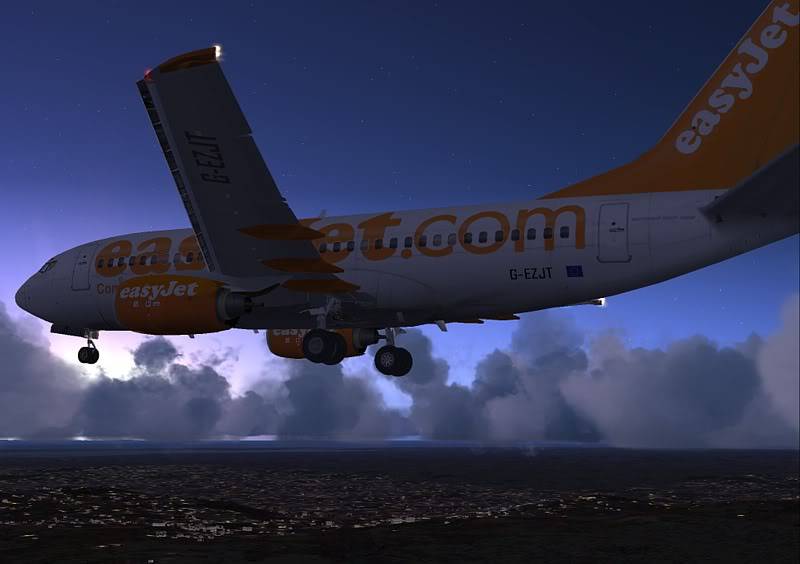 Approach number 2... dam it, the one time I choose to fly IFR, I forget to run 'AI Smooth' in the background and ended up giving way to a "bmibaby" A320 who ATC cleared to land just before me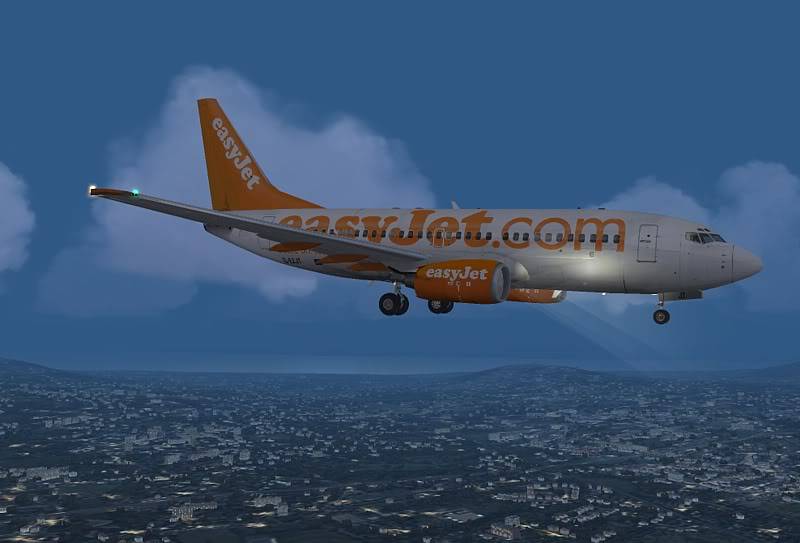 9) Finals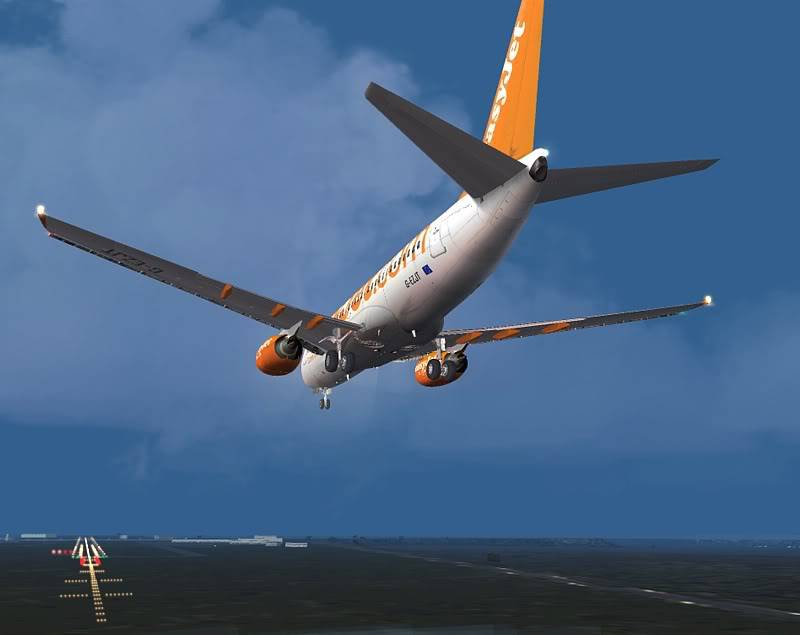 10) Touchdown- yes I know it was a cr@p landing, all three sets of wheels touched down on the right side of the centreline, but my exucse for this was the annoying crosswind blowing from the Real World weather I had downloaded.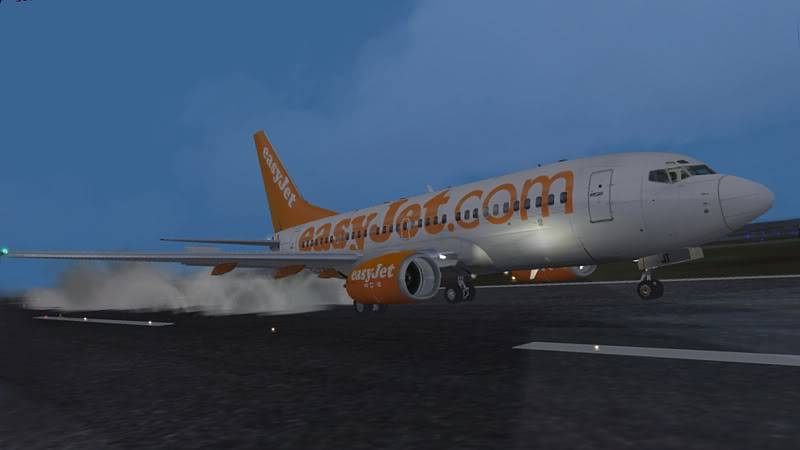 11) Exiting the runway. This airport is actually an RAF Base but shares international flights with civilian traffic.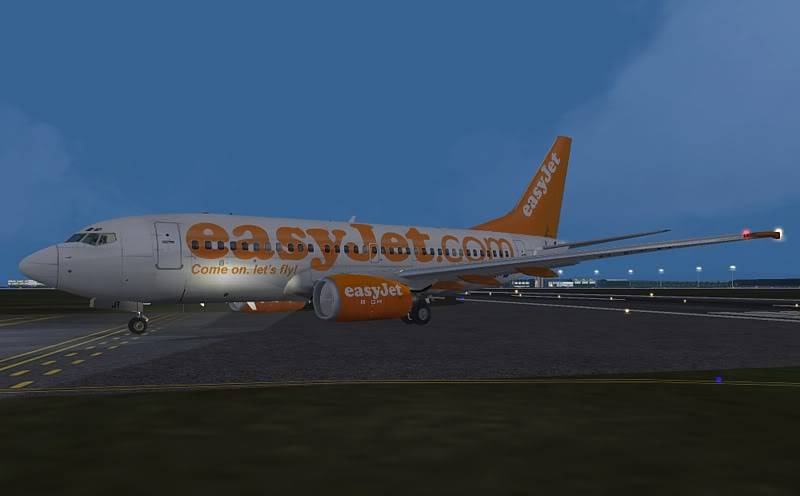 12) All parked up, a very enjoyable flight all in all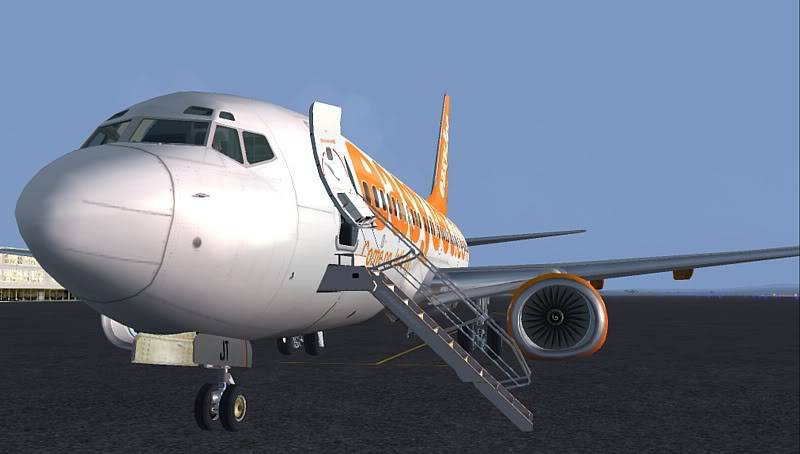 Hope everyone is well, comment if you wish

Great detail, excellent textures!
Well done!

wow those some kick ass pics. Good job
From an Englishman (me!) i must say those shots are superb! I love the EasyJet livery. I must get it for my 737.
Thanks guys, the 737 model and repaint can be found here: http://www.projectopensky.com/downloadfile.php?filename=POSKY%20Easyjet%2073G.zip
And mustangpilot, my name is also Andy and I'm also from England. I used to live in Sussex but moved to New Zealand in 2003.
Nice part of the world Sussex! I have relatives in NZ, in Wellington i think. Why did you move out there?
Just downloaded the 737 and it's brilliant, thanks very much. I'm not into commercial jets much but there's something about the 737. I think it's the flat bottomed engine cowls!!

And i love the easy jet colour scheme!!
Great Stuff!

Cheers Andy, we came out to NZ on holiday one year for my cousin's wedding, and liked it so much we came again the next year. The third year we decided to emmigare cos the warmer weather, our relitives over here, and 1 english pound = $3NZ at the time

By the way, there is some brilliant payware scenery for Wellington airport and city available here: http://windowlight.co.nz/realnzwgtn.html
Nice to hear from you again, superb screenshots by the way! Say hello to my relatives in Wellington for me

!
To make it totally true to life, you need to add a screenie of a group of 14 nut case passangers screaming at the 19 year old girl behind the check in desk because Easy Jet have closed the flight 48 seconds prior to their arrival.

Beautiful shots cheekytrolly!
Holy cow! Those are superb screens!
more great shot from cheekytrolly

I always enjoy yours! I used to live right next to Aldergrove as a kid and I remember all the 737-700 and 300 know there is so many a319s with easyjet