Does anyone know how and were to modify the string to change the atitude at which an aircraft flies? I need to know which file and string to modify and what to adjust in the string. I have a B-24 that, at least by the instruments, claims to be flying level. If I look out the cockpit glass I am flying level. But outside of the aircraft it looks like its flying pitch down, nose down. I've adjusted the CG via the aircraft load, but it still seems nose heavy. Thanks for your help.
Karlw wrote:

Trim ❓
Using the trim makes the aircraft climb or descend. Its flying straight and level, the nose is pitched down...
Perhaps the angle of your view is giving the appearance of a nose down attitude. If you view the tail from a position slightly below the aircraft, it will appear to be nose down (looking at the tail or a side view). Play around with your views and see if that helps.
That's how B-24's fly, it's just the way they were designed.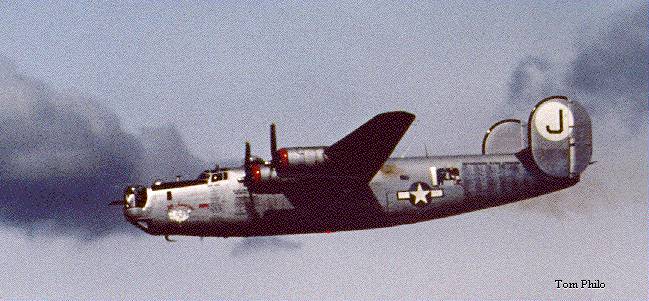 That doesn't look nose down to me, but I guess I'm so used to it I wouldn't have noticed it. That is definetly how the B-24 flies.