Heres my Mustang for you. I'll get some decent in flight shots at some point!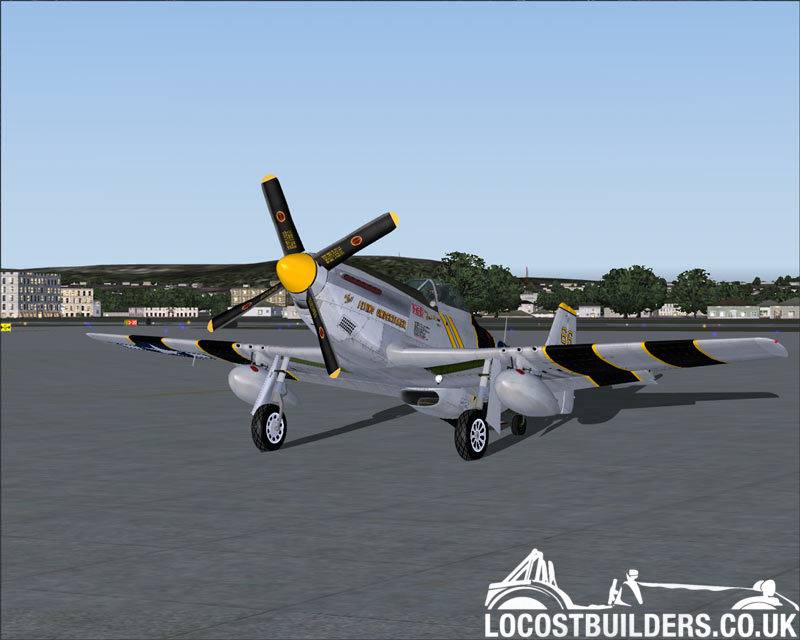 Hey thanks Mustangpilot - I'm quite flattered

Looks like good old 'Snooks' to me 😀
This is a great shot!!
Isnt this from that wwII package. My p51 looks just like it and it rocks.
Yeah it's from Wings of Power II - WWII Fighters from Shockwave. Very nice planes they are!!!
That's a beautiful aircraft and a great shot of it Mustangpilot! 🙂
One of my favorite planes! I've just recently got Wings of Power - Bombers and now this makes me think I need to get the fighters to!
Nice pic! Say, can that mustang really shoot bullets in the simulator u r using, or u just fly around with it?
That is a very nice shot! Say, where could I find that plane?
That's the North American P-51 Mustang "Snooks". It's part of a payware package called WWII fighters by Shockwave. It contains five aircraft and here is one of the many reviews that have dealt with this product
Some of their aircraft can now be purchased idividually, not sure whether the P-51 is one of them.
If you're unfamiliar with this aircraft, you might want to try an excellent freeware by Shigeru Tanaka available here: