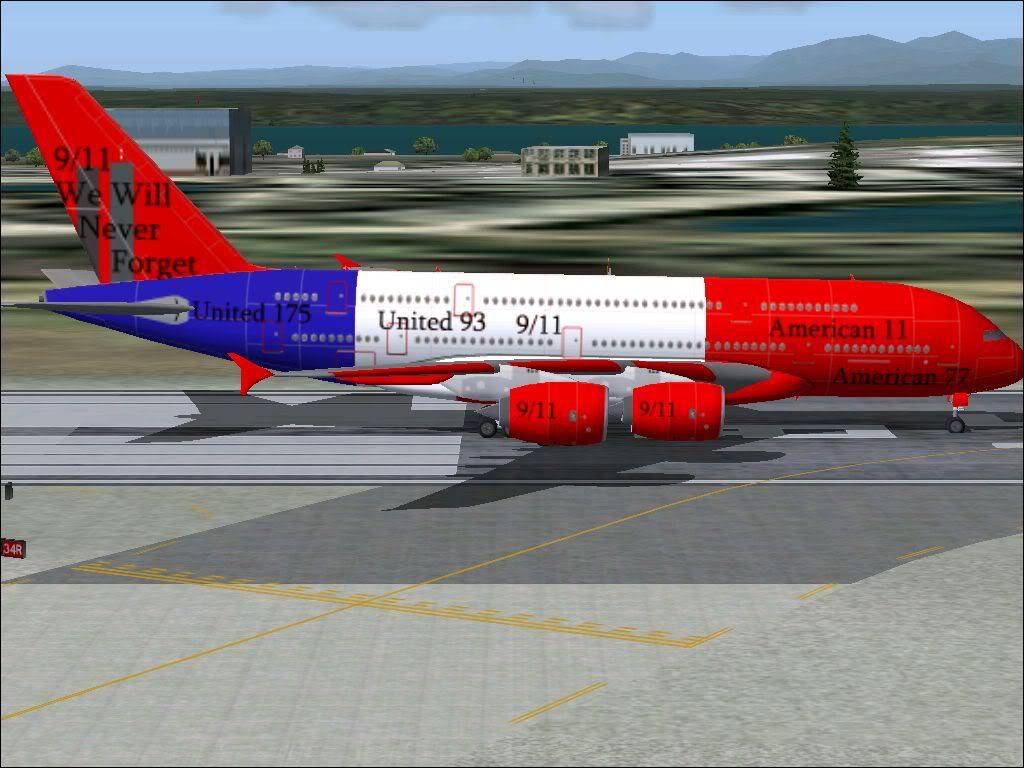 This is my 9/11 airbus a380 i just painted hope u like it leave comments plz
Very original repaint Codey. Excellent shot! 👍
Codey
Apart from the fact that the Americans would never use an Airbus in such a way it is a truly ghastly piece of work..
You need to use AA to get rid of jaggies on the screen shot
you need to remove mips to get rid of fuzzies
the wing LE is never painted like that
The livery shows no imagination and is poorly executed.
Fiction has to be believable to work...this is a joke
Perhaps it's an April fool
You have chosen to be rude to Wombat457 on several posts....you also rudely ignored a reply I made
I have chosen not to be rude but to be honest with you.
I don't normally comment on this sort of thing...but you have asked for comments and so you have them.
ok now hes startin ok first off im limited with painting tools i pait how i want i make the flaps any color i want ok i mean im not the most advanced painter in teh world i know that but cant u accept it as what i can do i mean basicly sayin it sucks thats rude and im not being rude to wombat read our other posts in the other section every word we write is true about him owning the right to that color and font i dont even use that font so he needs to accept that it is not his
Why ask for comment if you can't take criticism?
You are the one who said that you are now a painter.
Good enough in your opinion to offer your services
So no excuses......the AA and the fuzziness have nothing to do with the painting programmes..as a painter would know
When I started painting I learned a fair bit before uploading.
But as I say......don't ask for comment if you can't take it.
End this and take it to email!


LOCKED.