Up First, STL: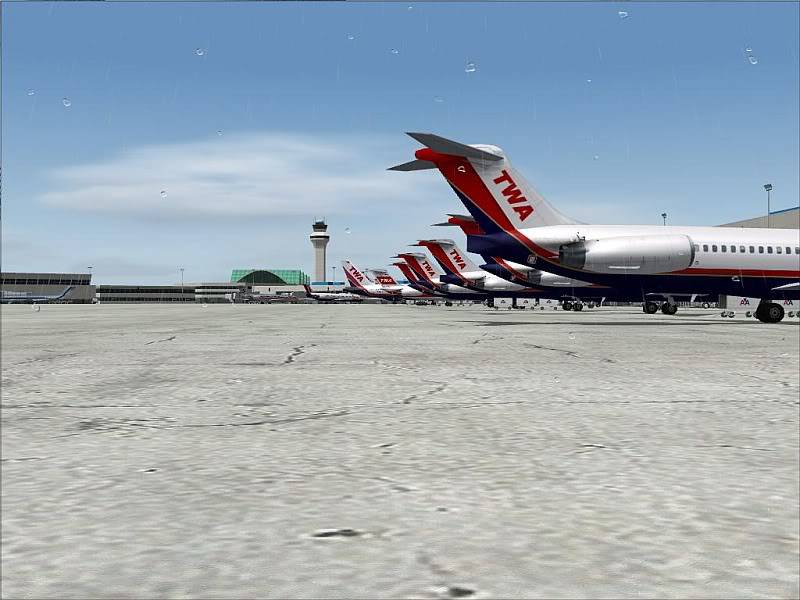 Now for LAS:
St. Louis (STL) Scenery: http://library.avsim.net/search.php?SearchTerm=kstlv1-1.zip&CatID=root&Go=Search
Las Vegas (LAS) Scenery: www.simflyers.net
Thanks for looking.
Great shots and a large assortment of aircraft.
Great shots. Excellent scenery and I just love those raindrops on the first picture. Very realistic! 😀
Those are VERY nice shots. That big Airbus is something else. You have a very nice quality to your shots. Thanks for sharing.