Ok here are 2 of them I'm still working on the other ones since last night


but is kinda hard to make them,
i hope u guys like this 2 and ill put the other ones when they are ready

also im making a brand new video

1-

2 -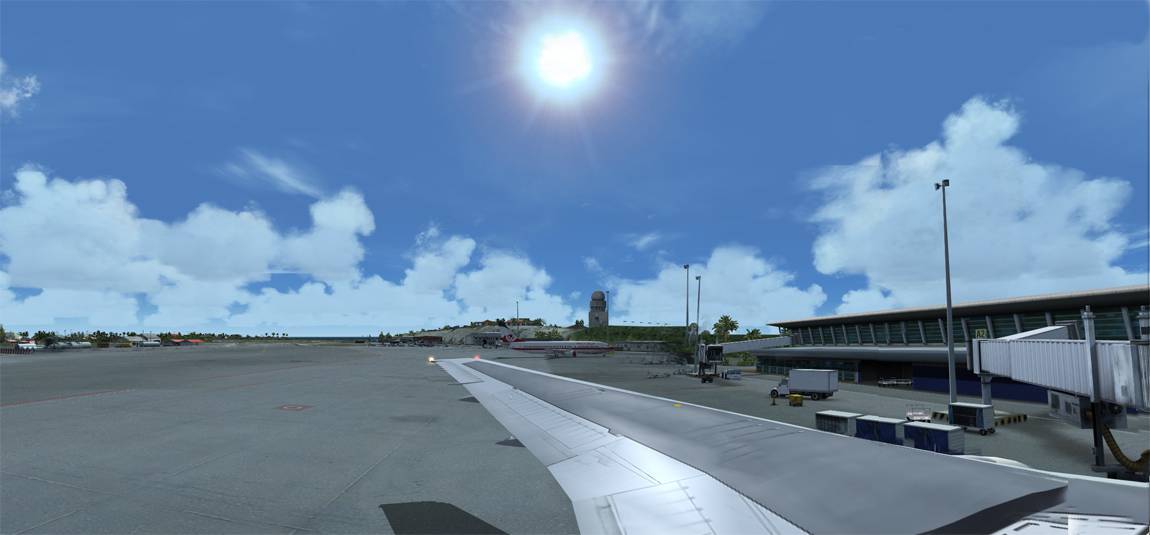 This are 2 have a a resolution of 1280, the original for the fist one is 6355,
i also post the links for the high resolution when im done

Here are a lot of more pictures from this amazing scenery from FlyTampa:
Enjoy!
I love it. Alsome pictures and alsome rig. I loved your video as well. Whats your system specs?
Thank you!


My specs:
Pentium 4 3GHz
GeForce 7800 GC OC 256mb (AGP)
1.5 G in RAM
and thats about it.
Some of the best stuff I seen. I loved the video.
Very clear and realistic shots and a very dynamic video. Well done Punko






ONE OF THE BEST VID AND PICS



wow. amazing shots, i just purchased this scenery.
i've never heard of Vuela Airlines though?
okay... I'm gonna have to come back and have a closer look and watch the video. What I saw quickly look great. I love the wide angle lense effect but wish I had a wider monitor

I've never heard of Vuela Airlines though?
Thats my VA

, its under development, i think this summer will be ready to take off.
I'm working on the web site and almost all the repaints (767, 777,757)are ready just a few details.
All the designs (Website & Paints) are made by me


I'll give more details about it when is all ready

.
Also im making a new video, TNCM landings so stay tuned.
Now these are screenshots!
As i promised here is the new video


The resolution is not the best because of YouTube but I'll post the the link so you can download the High Resolution version. hope you like it!

You can download this video on High Resolution , iPod or PSP


Last edited by punko on Thu Apr 19, 2007 11:55 pm, edited 3 times in total
Nice, BTW I downloaded the TNCM update scenery and its great nothin better and realistic then what i downloaded, I will show my screenshots soon from CYYZ-TNCM flight with Air Canada B767. The airport details are real, life cars liike in FSx and life airport vehicles like in FSX, thx punko, you just made my day.
BTW i am typing this from the library of my school at launch time.
Thanks! and the links for the new video are ready to use

I dont get how to see them. I go and it telling me to like pay to this sign up thing. I cliked all links below and they didnt work for me JUST KIDDING took me 30 min to find the download button hehe. Downloading now and will be finished in 1 hour.
Just finished watching it. Man that is some amazing stuff you got there punko. Check your email as well.
Great scenery and nice shots punko!