Here is a flight in an EVA Air Airbus A380 from Newark, NJ to Taipei, Taiwan.
At the gate.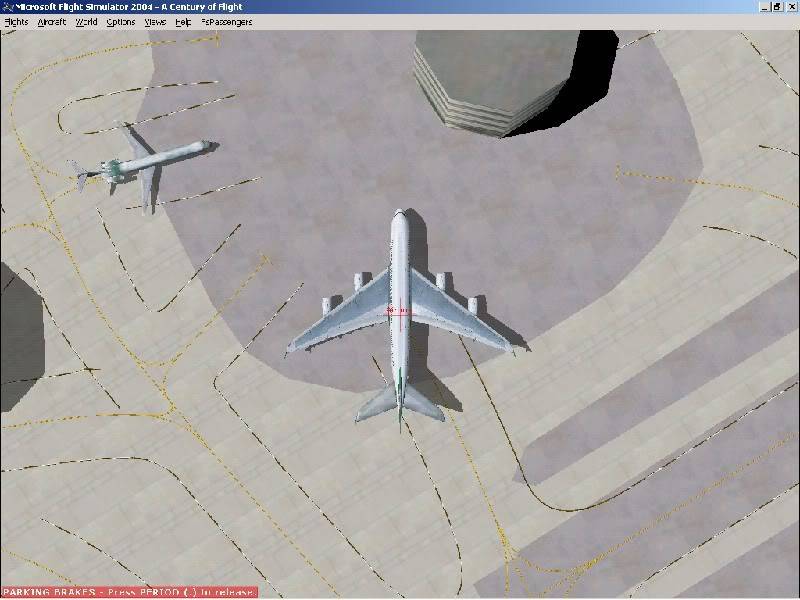 Pushing back.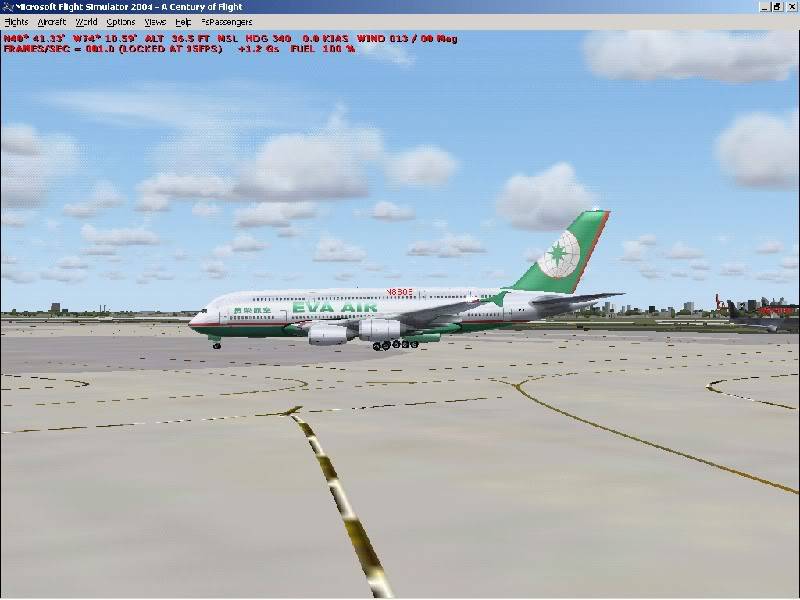 Taxiing to Runway 4L.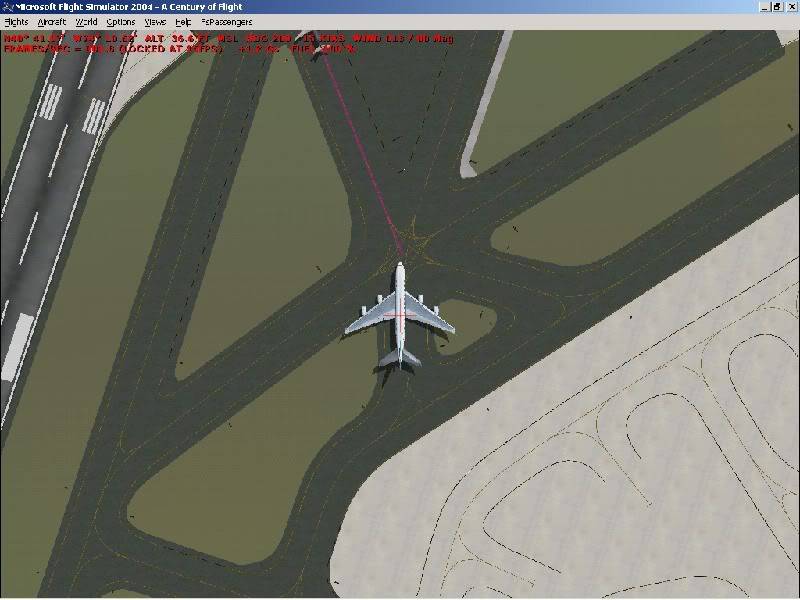 Taking off.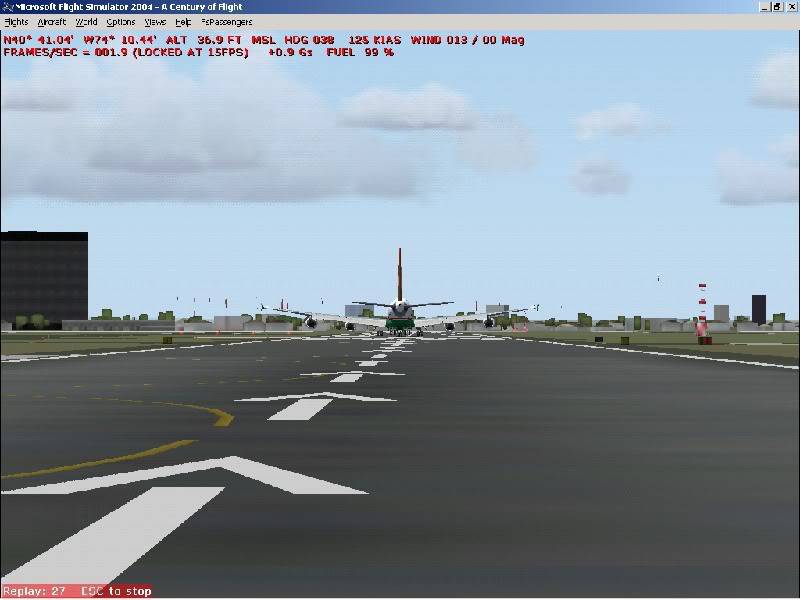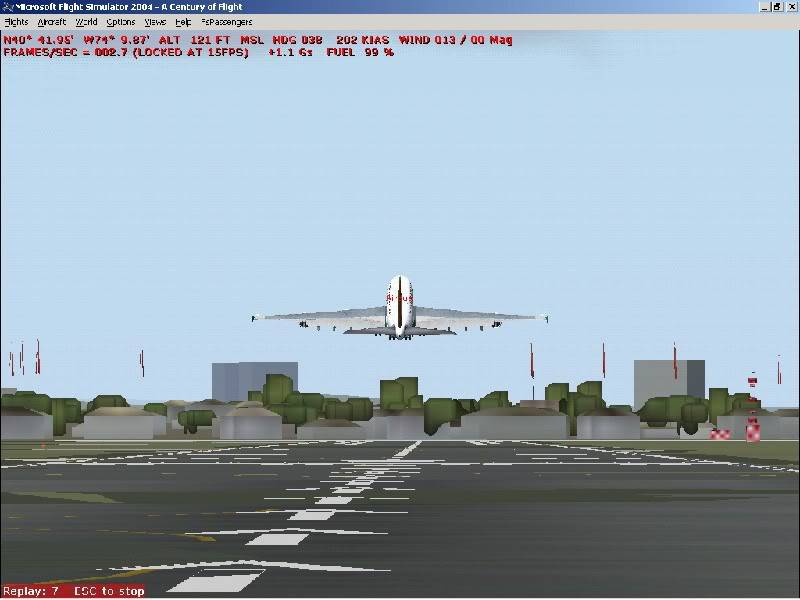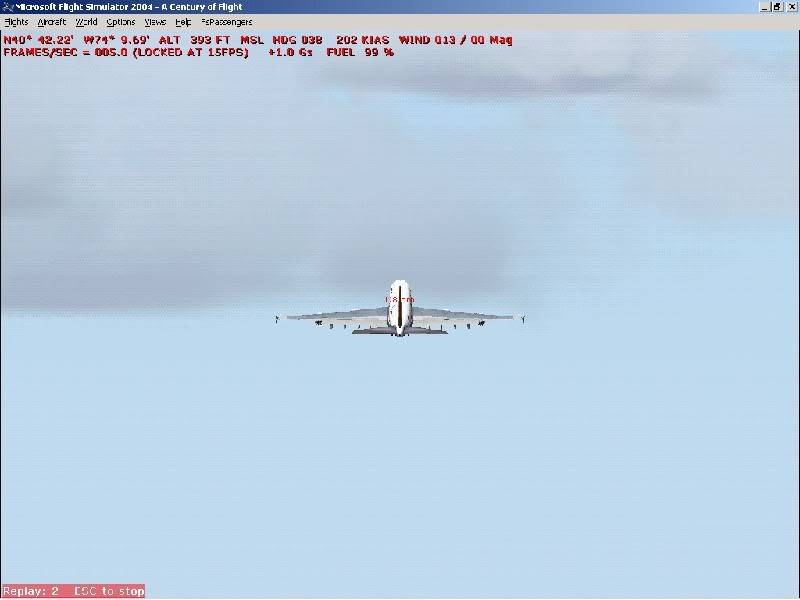 Climbing to my cruising altitude of 40,000 feet.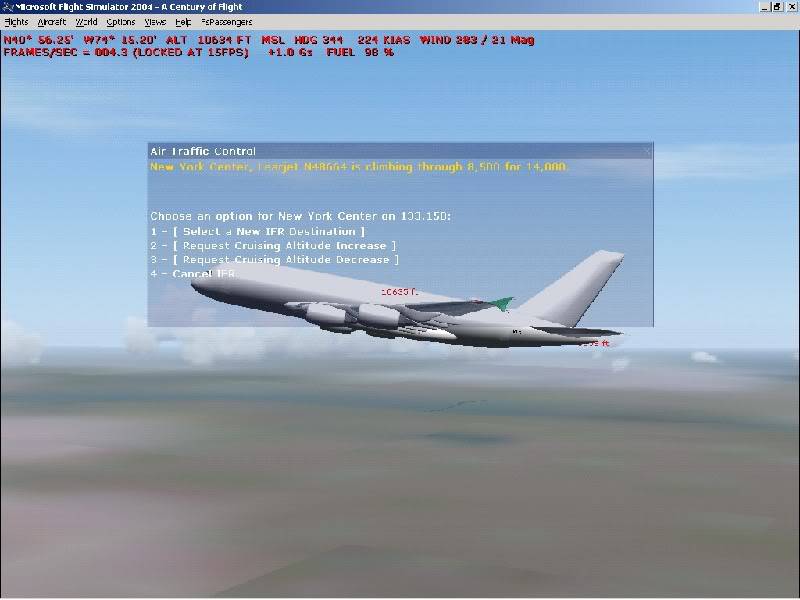 Cruising.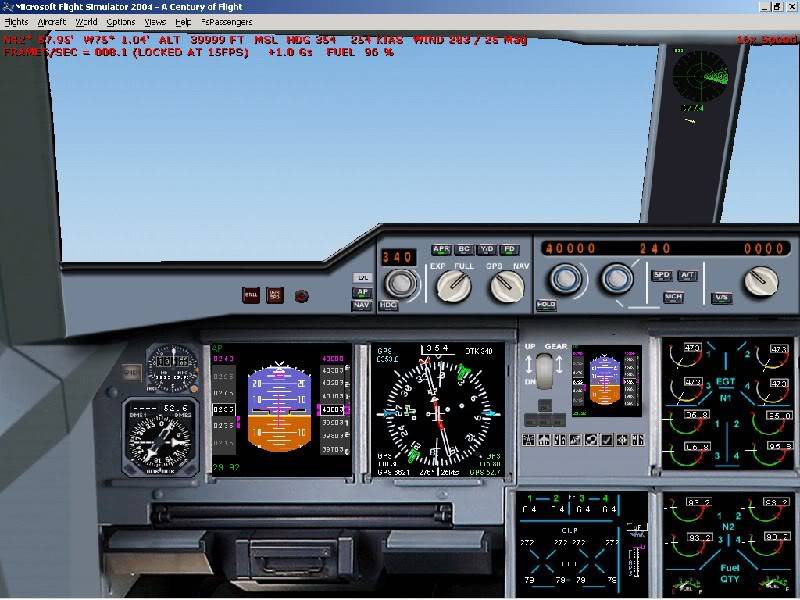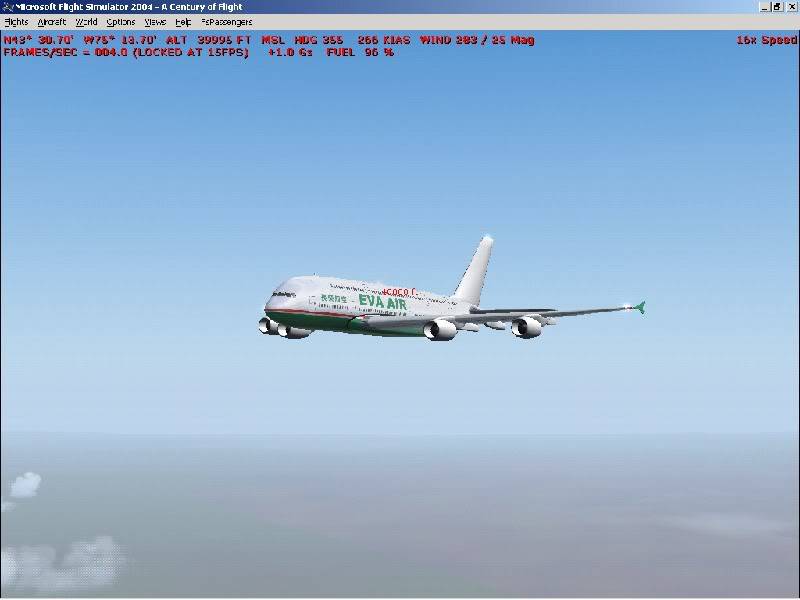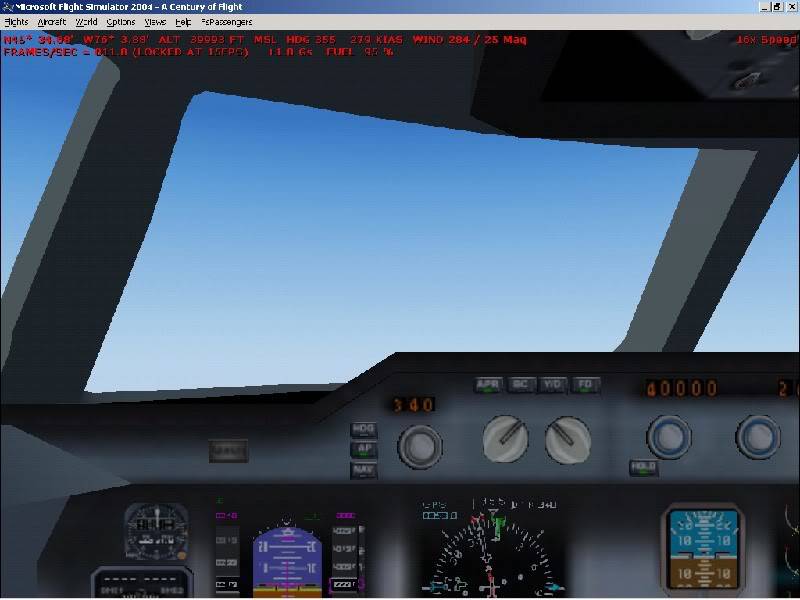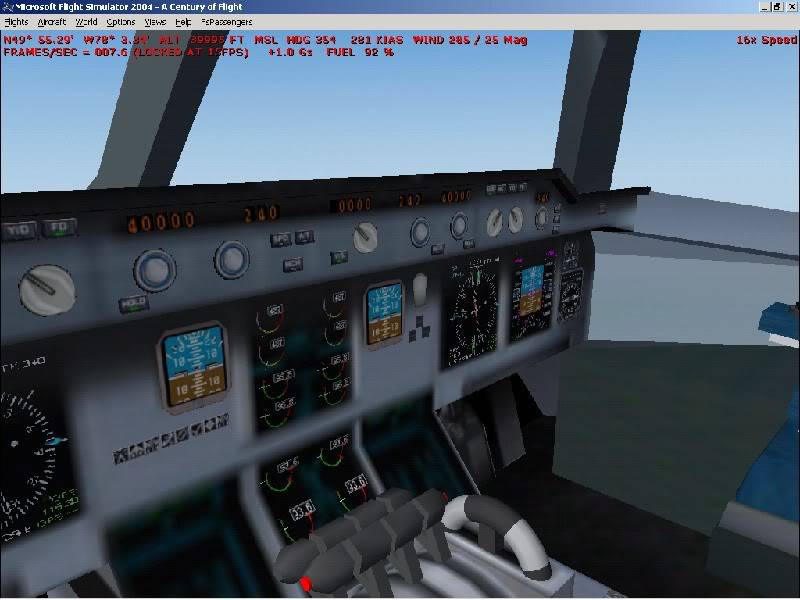 Descending to Taipei.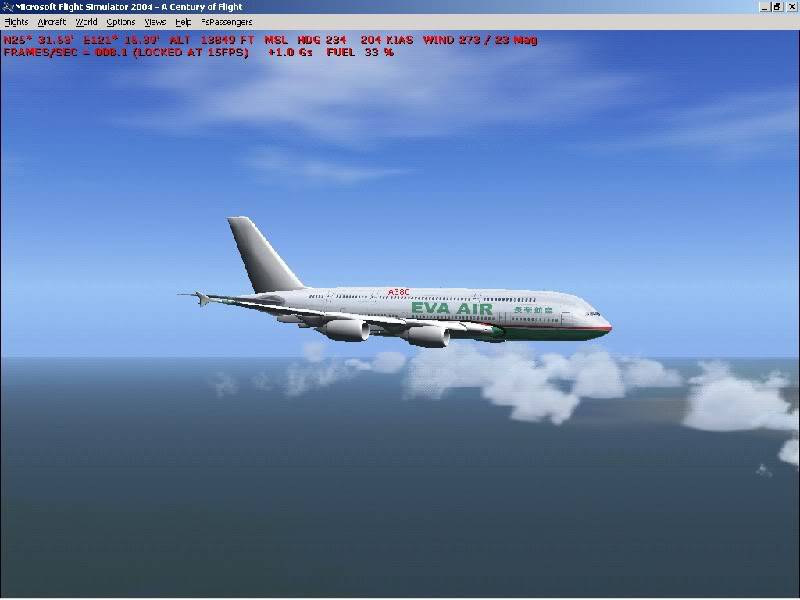 On final approach.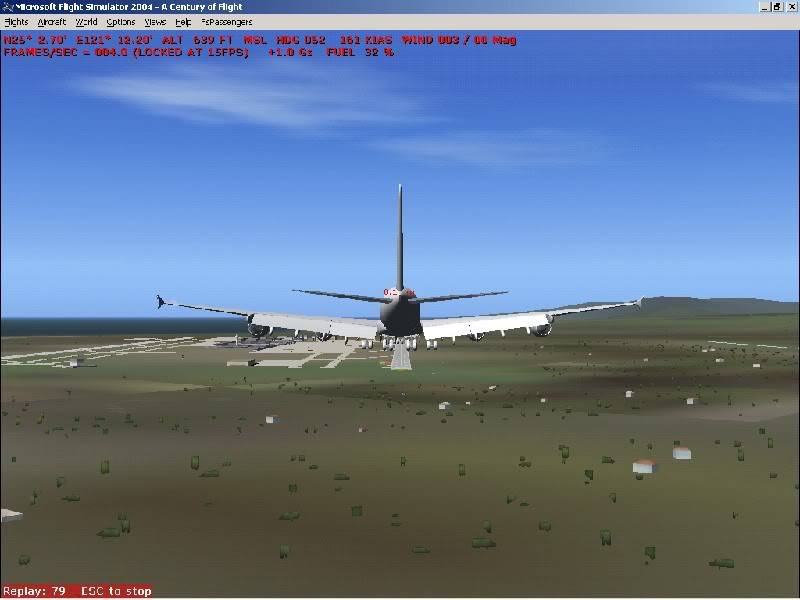 Touchdown!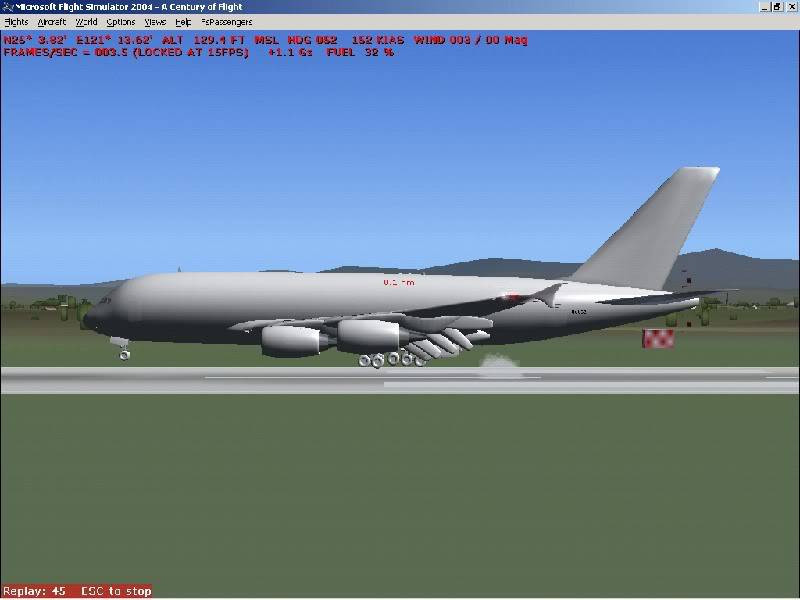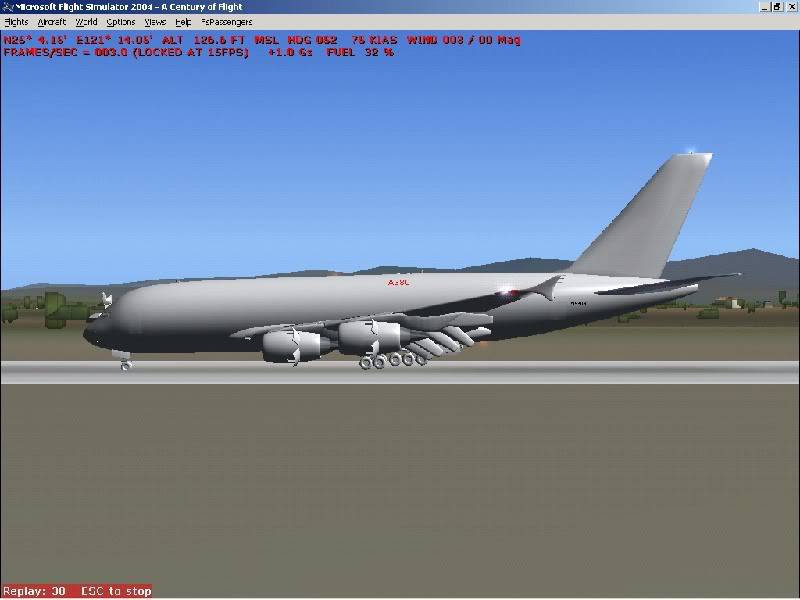 Taxiing to the gate.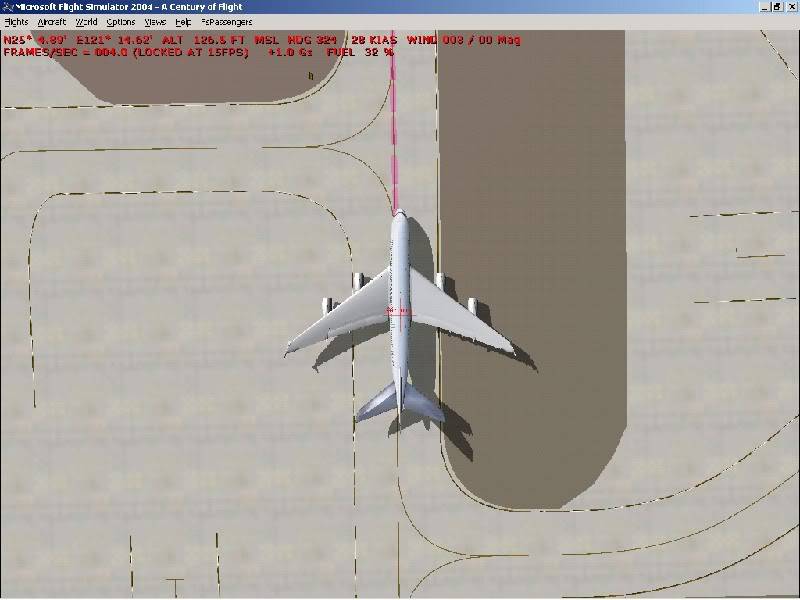 Welcome to Taipei, Taiwan! P.S. I think I parked at the cargo terminal! ATC told me too!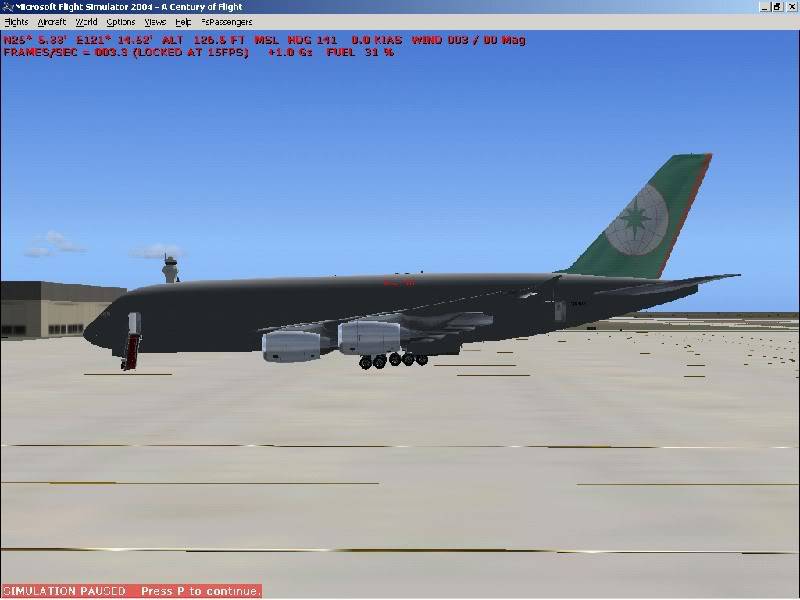 That's my flight. Sorry about the textures because some are dull and gray. This is what I called "Dull, Gray Plane."
Please comment on my flight! 😀
Interesting angles on the birds eye view pics. My remarks are that you didn't wait a bit longer before capturing some of the shots thus capturing the aircraft before the livery was loaded. Also, why didn't you fly in full screen? Oter than this shots are very nice! 😀
I did fly in full screen. I just resized the pics to 800X600. That's why it doesn't look like full screen.
I think what VegasFlyer is refering to is the menu toolbar at the top of the screen,you don't have to have this displayed in FS9. Some nice shots though, and VegasFlyer has given you some good advice such as turning AA on, you also may want to try and experiment with your scenery settings to try and get it a bit clearer.
I like the top down views and think you could even zoom out a bit further and let us see them in greater context to the airports.
I for one also like some screenies with the information on the screen. Hope to see more of yours.
To be honest, the overall quality of the pictures is not that good, its not meant as a insult, but try upping your graphic settings and turning of the plane tracker and traffic tracker and whatever that text blob up the top is 🙂
Im sure they could be alot better than they are.