looking forward to buy a new video card
Two of the best video cards that I know of are the Nvidia GeForce 8800 Ultra and the ATI Radeon HD 2900.
Well best for you will depend on what you want to do with the card, and how much of a beating your wallet can take. If you wanted a superpower gaming computer you could get two ECS n8800gtx-768mx's running together (I am not 100% sure that this is possible but I would guess so.) If you wanted something that would give playable frame rates at mid detail settings you could get the ECS n8800GTS-320mx, or the gigabyte GV-RX195P 256D-RH (the card I have my eye on.) These are just three highly rated cards that i saw in computer shopper mgazine, and there are many other options out there. My advice is do loads of reasearch and buy only when you are 100% sure. I made the mistake of being impatient with buying my computer, and now realised of could have got a better computer for less, had I spent more time.
In my opinion it is dual 8800 ultra's in SLi.
read this though
http://www23.tomshardware.com/graphics_2007.html?modelx=33&model1=740&model2=722&chart=290 they do actual test's.
According to this it is a 7900gs.
8800 ultra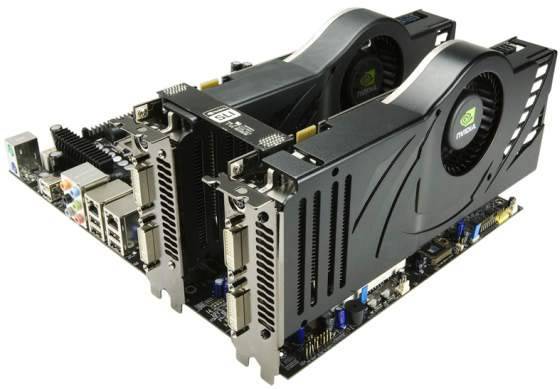 7900gs