All settings maxed out in Las Vegas.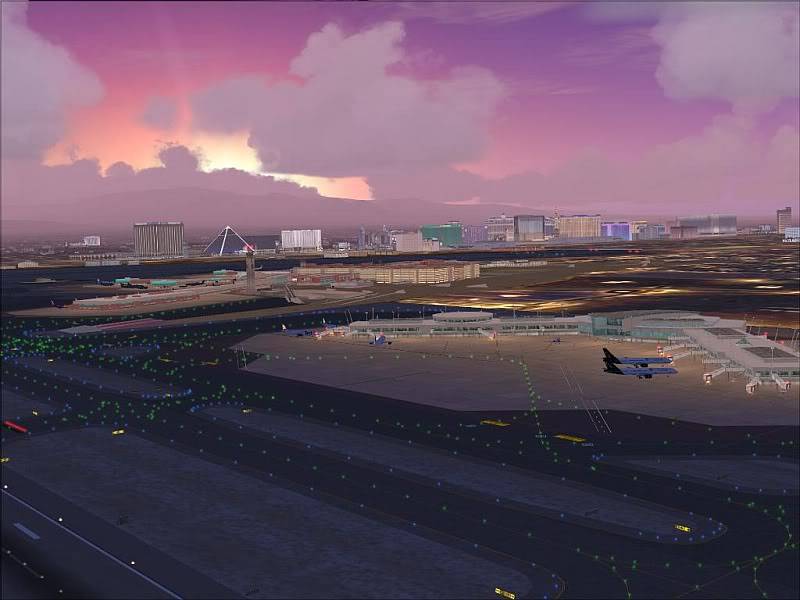 Very nice panoramic shot! 🙂
NICE shots ! looks beutiful las vegas 😉
Sweeeeeeeeeeeeeeeeeet! shots 🍻
Very nice... wow... great colors. Also fun because thats the airport I'm at right now in my own flying.... refueling heading for Santa Monica. Looks much better with your settings!
Las vegas is such an iconic city... even if you were lost and could not navigate worth a crap one look out that window and you know EXACTLY where you are...
What happens in Vegas....