Just by chance on July 3rd my son told me there was an old bomber down at the airport. Since we had a large wild fire nearby, I just figured it was a fire fighting bomber which is cool in its own right. But he said it didn't look like a fire fighter.
So my wife and I went down for a look.... and this is what we saw!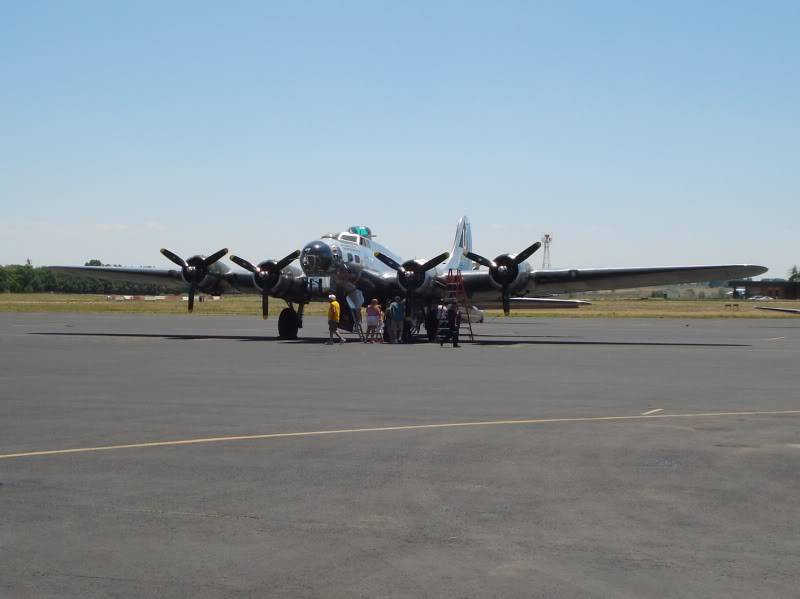 I know this is a sim forum but since the B17 is one of my favorite sim rides so far, I was speechless to see one in person. She was beautiful. We paid $5 each to get to go through. Its much smaller inside than I thought.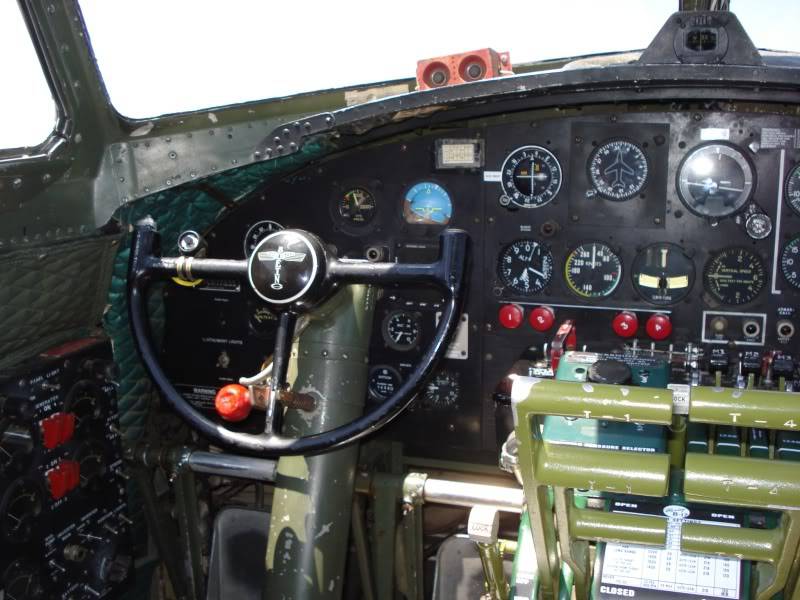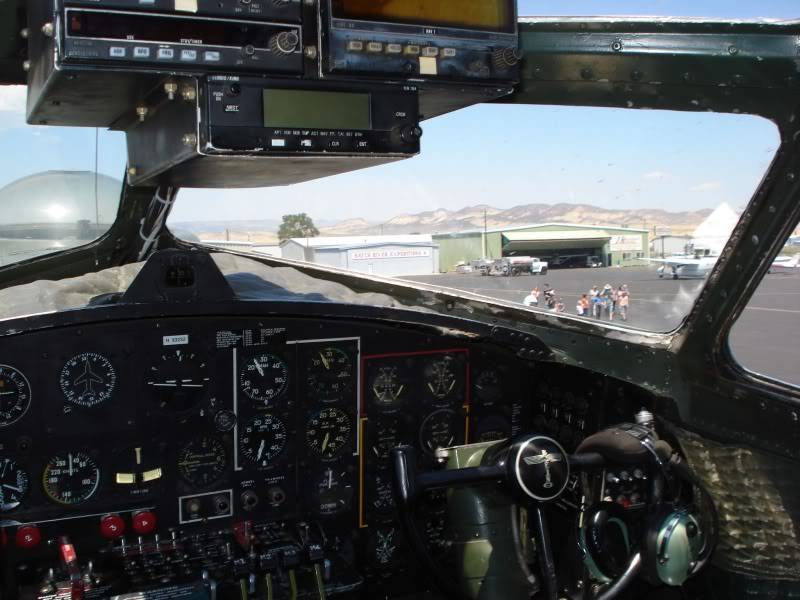 I walked around and around her and took a boat load of pictures. Here's just a few.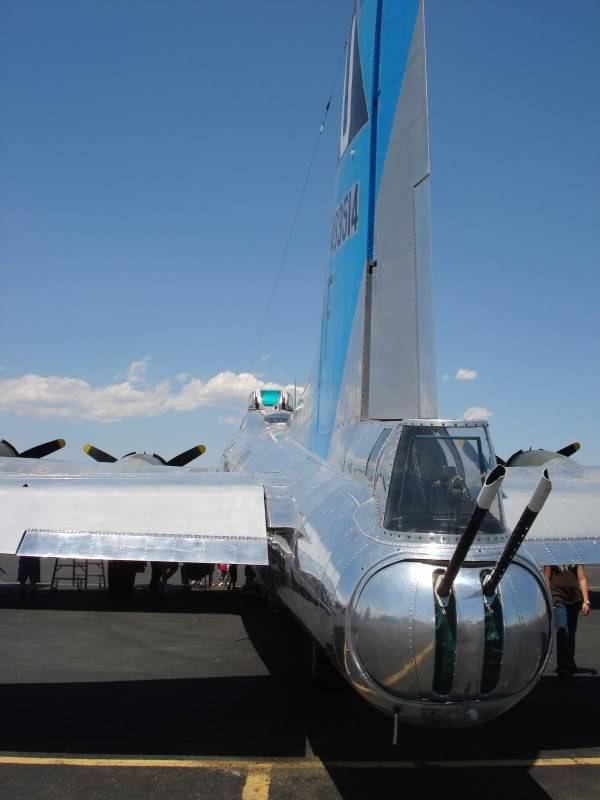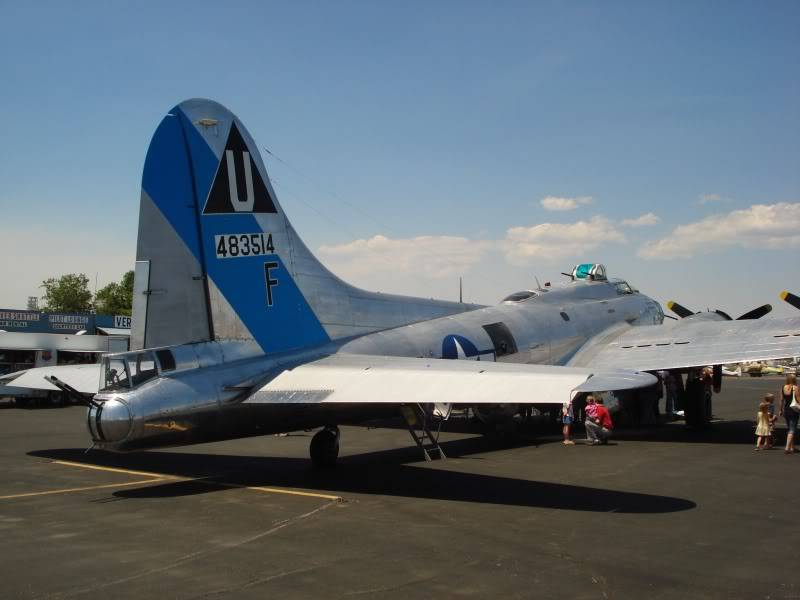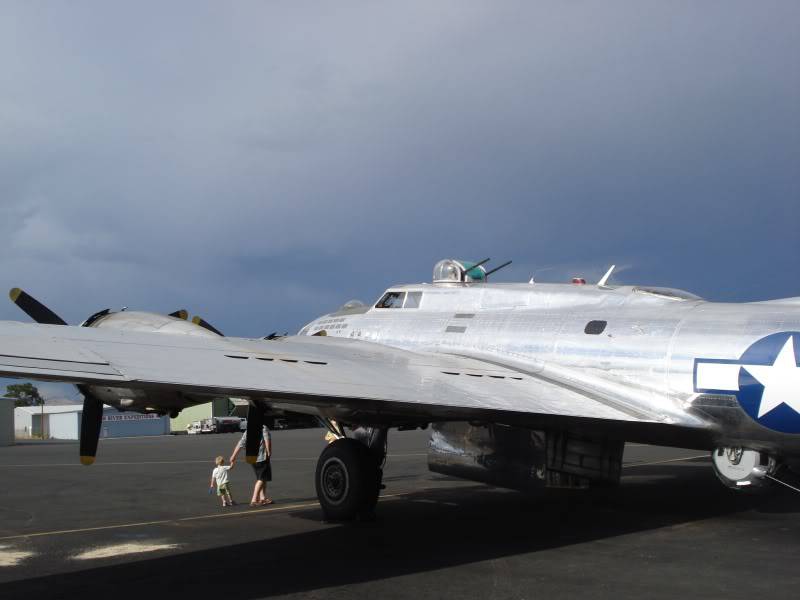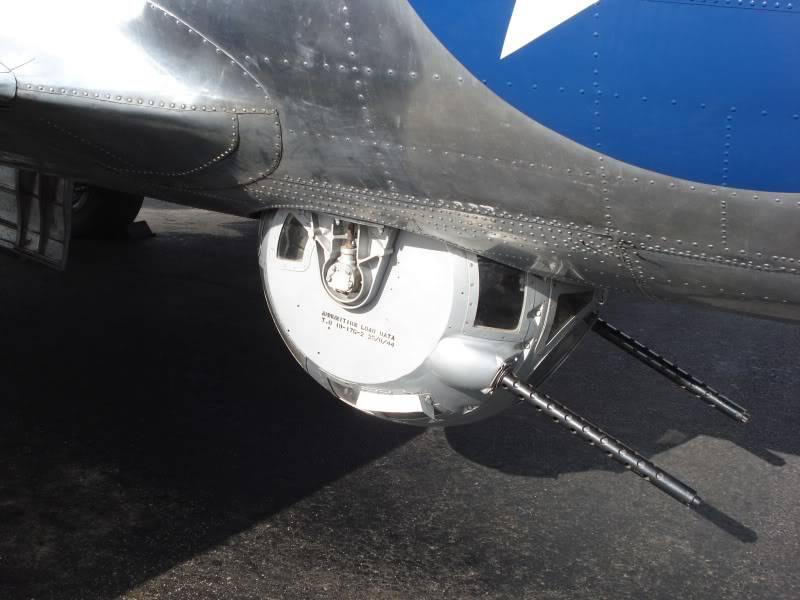 Actually, I went back two days later with my other son... so that is why the weather in several of the pictures is different.
On the 4th of July, we have a parade down Main Street. One of the highlights of my year is when jet fighters (used to be F-18's or 16's.. you'd think I'd know huh)... usually 4 of them fly down Main Street, then make a turn out over the area east of town and then fly back up Main Street.
(I just found the following link with a movie of it... grainy but you get the idea - its from last year).
I was particularly excited this year because the fighters at our nearest airbase are F-22's and I was anxious to see them. And I did... I think.... I am not sure and for the reason that follows, I've not even spent any time zooming in on my photos to see if they were 22's or not. I don't think they had two tails. Sigh.
Right behind them was something new this year. A KC-135 Tanker. That was cool.
They all flew down Main... then a few minutes later... back up... right over our heads.
Then I resigned myself to having to sit through the rest of the parade, which actually isn't all that bad.
After about 10 minutes, I heard a sound, the likes of which will usually have me jumping from my chair at the computer to run outside to see if I can get a glimpse of some older prop aircraft. This rumble was one I'd never heard before and I knew even before turning that it had to be the B-17 from the day before.
It was!
She flew up and down and around and over Main Street and the surrounding neighborhoods for a good 15 or 20 minutes. What a thrill to watch her bank through her approach turn and head toward us!
I took several movies with my little camera and for me they captured the experience quite well. If I was smarter (or just had more time), I'd learn how to put one on youtube... and maybe I might in time. But lacking that here is a picture that I compiled to show the fly over. I do wish I could share the sound of her going over. It was sweeeeet!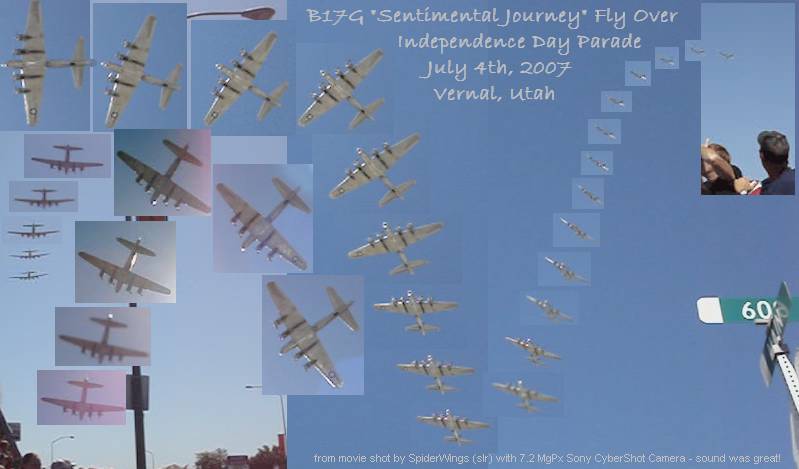 And here is a link I found today that shows some better photos of her.
I hope you'll enjoy hearing of this fun sighting.[/url]