here are the pictures i took at the Rockford airfest 2007 now i know these pictures are late because i joined in july and forgot to post them anyways it was so cool i loved it so much it was the funest airshow iv been to the begining of the airshow wasnt so great because we got hit by rain then afte about 15 minutes we heard the crackling sound of a jet speeding past while we were sitting under a 737-800 i have one pic of that lol dont stand bt the nose of the aircraft the water drips on you so i went by the landing gear in all this was an awesome airshow nad yet agin we almost got hit by another storm right before the blue angels were starting up but luck was on our side and the storm just passed barely and you could see the rain from were i was and also where i was, was clear skies you might be able to see the strom in the backround of the blue angel pictures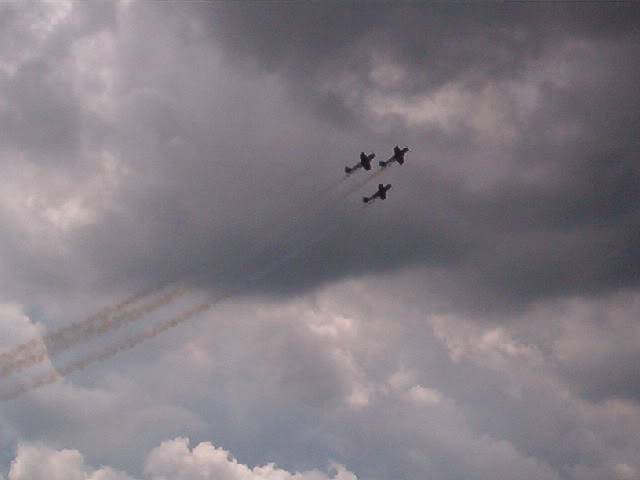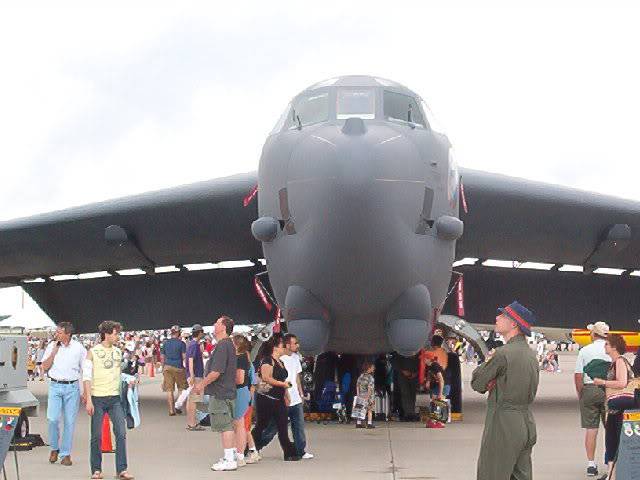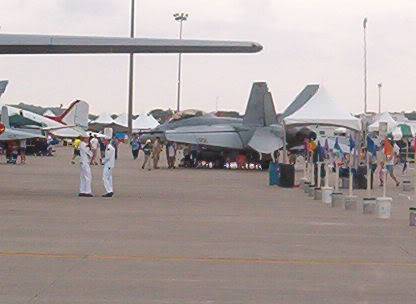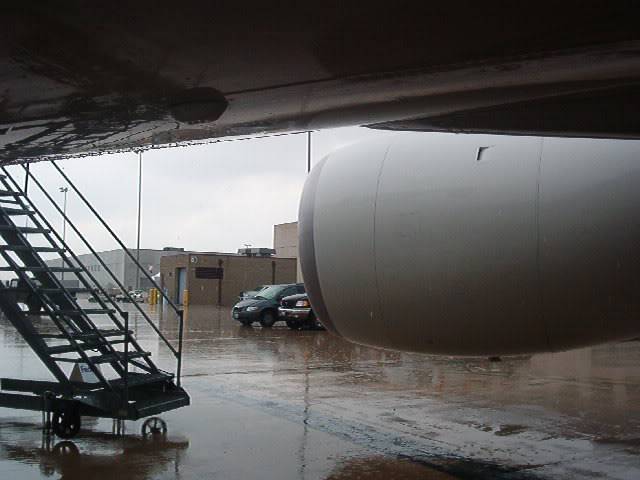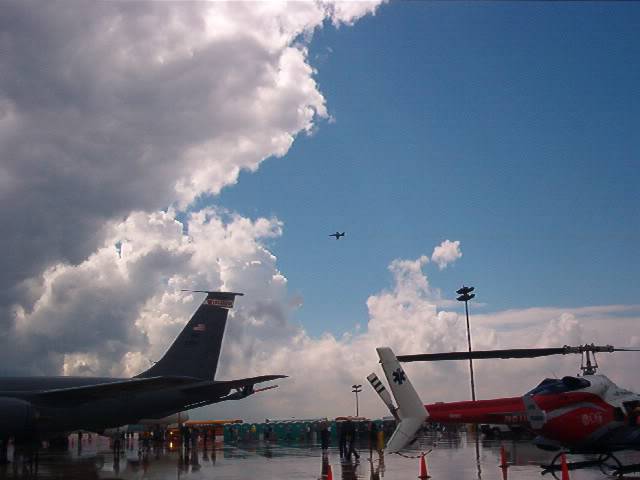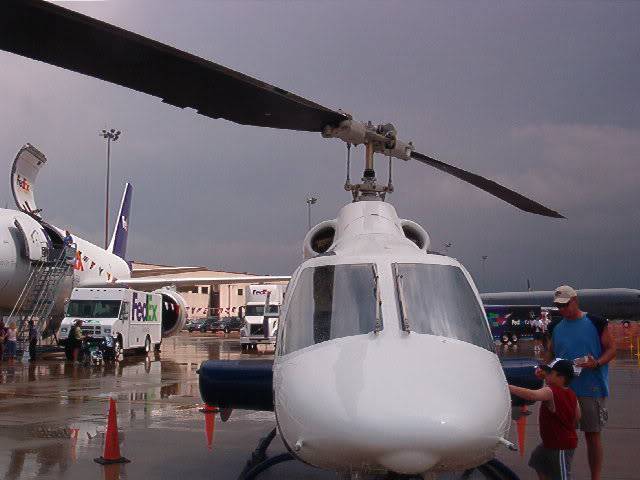 no thats not me by the heli i just noticed that the kid was there

oh an dthe fed ex aircraft was the one that i went under i think it was a 757 and i got to go in the cockpit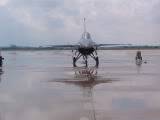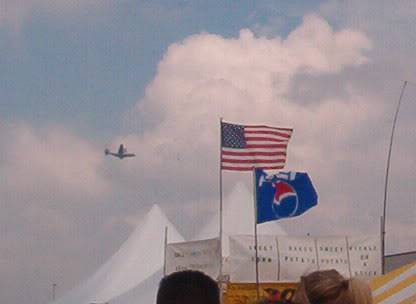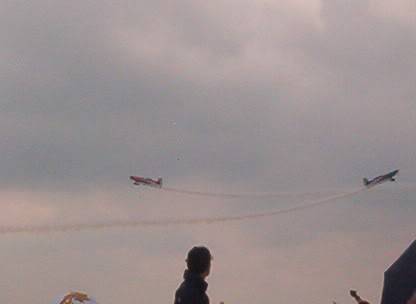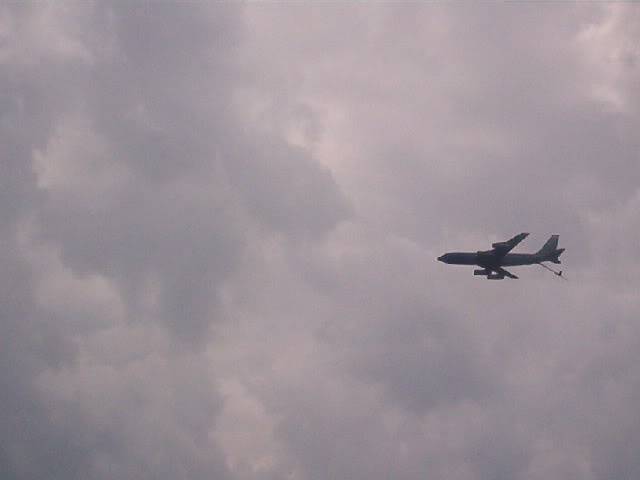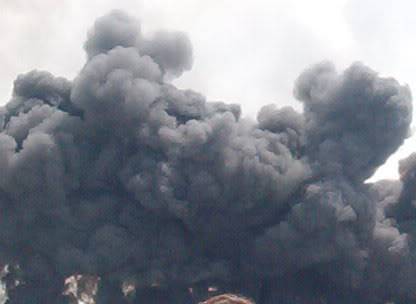 this was some kind of f-15 firepower demo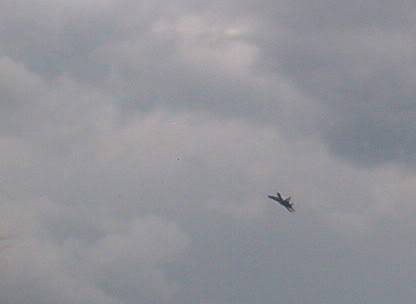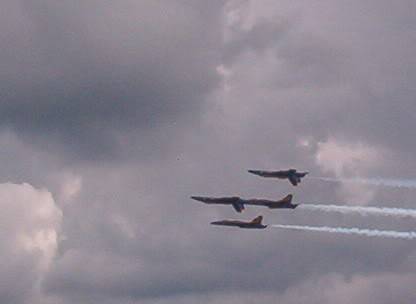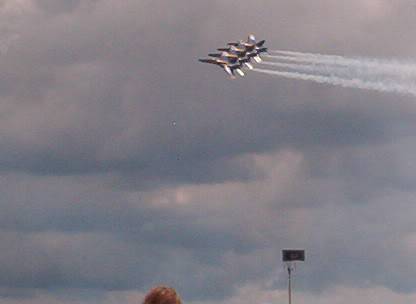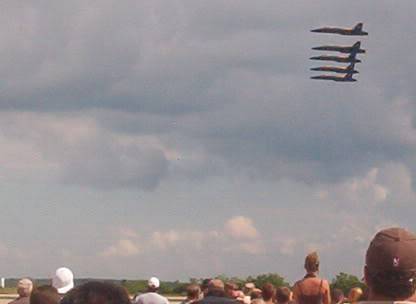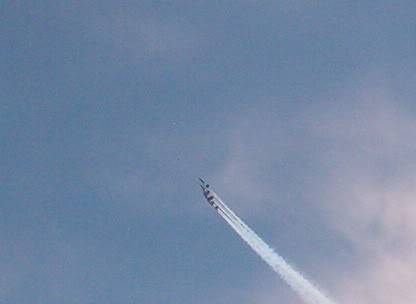 im sorry i didnt get any pics of the blue angels c-130 fat albert becasue i was going to the bathroom and got out just in time to see it takeing off and those engines were puring like a cat it was so cool.


here are two more i forgot to add
ok this one has to be a 1 in a million shot i was lucky to get it.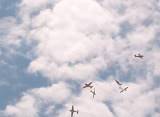 here are the blue angels taxiing down to the runway.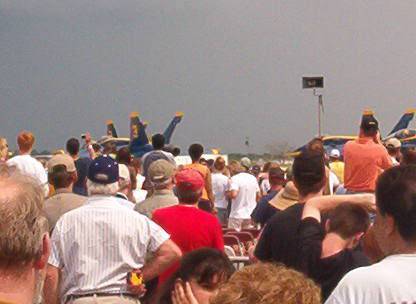 Those are some outstanding photos.
thanks im hopeing im going to rockford airfest 2008
OMG awesome. i love airshow pix. I will have to find my wings over pittsburgh pix to show you!
Great shots Ace, it brings back the memories of Van Nuys, California Air Show back in 1999.

Those area awesome ace


thanks also my mom has a picture of the blue angels flying overhead with the sun above them but she didnt upload the pics yet
Awesome! I went to the atlantic city new jersey devils air show 2007. It was awesome

A harrier was hovering like 90 feet in the air close to a mall near the ocean. Sadly, i didnt get any pics but it was crazy

The fedex plane's is an a310 btw

. Hoping to go to the next oshkosh and avalon(australia) airshows