I thought I would try something a little different, tartan for the tail.
I used Irish tartan for this fictional Irish airline, Tartan Air.
I've uploaded to AVSIM, type my name colin reece in the AVSIM search if you want it.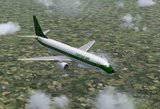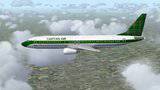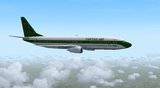 Again I used the defaul B737-400
Col.
Reminds me of a green version of Jetblue. hee hee.. But I like it!
Very nice reapint! I like your simplicity. 😀