Harlequin (semi-fictional) textures for the default Boeing 777-300 (Japan Air System).
Uploaded to AVSIM, as usual type my name colin reece in the file search if you want them.
Because it is the default B777, I couldn't put the reg at the rear of the aircraft, plus the text "Japan Air System" so I altered it slightly, hence the semi-fictional.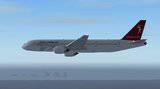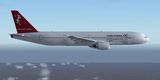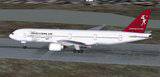 Col.
I like this one, This has to be your best one yet
Very Nice !!!
Thank you Morris, I myself don't think it's my best, it seems to lack something.
May be it is because the 'Japan Air System' text should be mid way or near the rear fuselage and not on the tail plus the reg should be bigger, I don't know.