Hey guys, I'm new to this forum. I just wanted to ask for some help. I installed FSX, pick my plane, starting point, destination, weather, all that stuff. And when i click "FLY NOW", the computer restarts. This happens at like 90% of the time. The other 10% is it loads up to 100%, i get to taxi, take-off and fly and its all working fine. I decide to mess around with the options. BOOM! computer restarts again. I am getting sick and tired of this problem. Could you guys help me please?
List your system specs, that would be fo some help.

RAM: 1024MB
Video card: ASUS EAH2400PRO (This is supposed to be directx10 but it comes up with directx9c @_@)
What else do i need to list. 😕
Your CPU would help. I don't think you have enough RAM. One more 1GB RAM stick and you should be fine
Where do i find my CPU? And I originally had 512 MB of RAM but the comp guy said i need more. So my dad bought 512 MB more RAM for 50 Australian Dollars. And he said that it should be fine now. He also installed that new video card because the other one we had was... lets just say it was bad. And when the comp guy was seeing if FSX works good, he said that te graphics were not at good as he thought it would be and he said that there might be a problem with the disk driver or something like that. And when we took the comp back home i installed FSX again, which screwed up because of the font generator or something so i downloaded a patch thing from the microsoft website. That fixed the installer. I installed. Tried to have a go. And it just wouldn't work. iT Keeps restarting. -_-
Ok, go to Start/Control Panel/Performance and Maintenance/See basic information about your computer/. It should be listed there 😉
AMD athlon(tm) 64 X2 dual
Core Processor 3600+
2.00GHz, 1.00 GB of RAM
Physical adress extention.
Is that it? ?_?
Yes. 2Ghz is no where near what kind of power in the CPU you need.
Damn... so is that the reason my comp is restarting? And if it is, can i get that updated or something?
Hello Walesdragon 😀 , welcome to the forums are you using XP or Vista, as you are going to need at least 2GB of RAM to run FSX on XP and you really should have more for Vista. What cheeks said makes sense but i was using FSX with :-
Windows XP SP2
AMD SEMPRON 3200+
2GB RAM
Nvidia GeForce 7600 GT GRAPHICS
and it ran just fine on high settings, i only uninstalled it because i just don't like it, i much prefer FS9!


Last edited by Welshflyer on Sun Jan 06, 2008 1:29 am, edited 1 time in total
I'm using XP. And it says on the box that i need 1gb to run it and a 1.0GHz processor to run it. Shouldn't that work?
AHHH, don't believe everything they say on the box 😞 , they are the absolute minimum requirements and won't look anything like those wonderful screenshots we see, they are taken from quite high end computers!
Rofl. I guess i will be able to get a part time job in 4 months (YAY!) so i will get a new comp which is MUCH bettars than the one i have now.
Thanks for the help guys. I guess i'll install it once more and keep the graphic settings on low and give it one more shot.
=D
These were taken on my system before i uninstalled it and you have a better processor than me just not enough RAM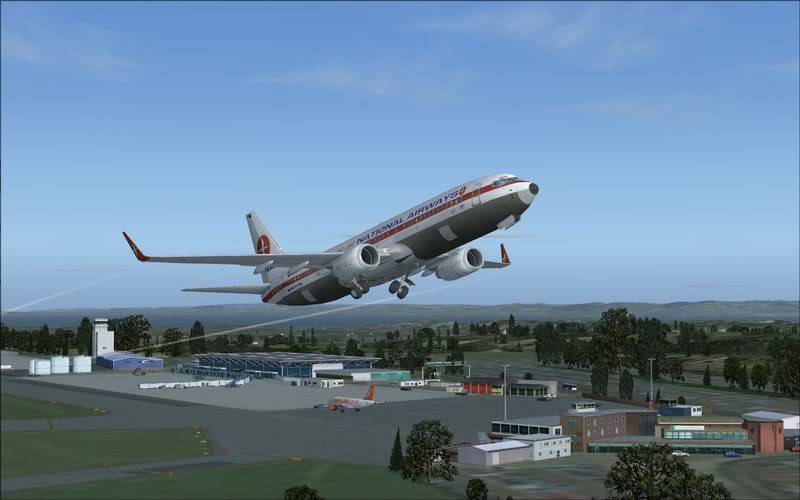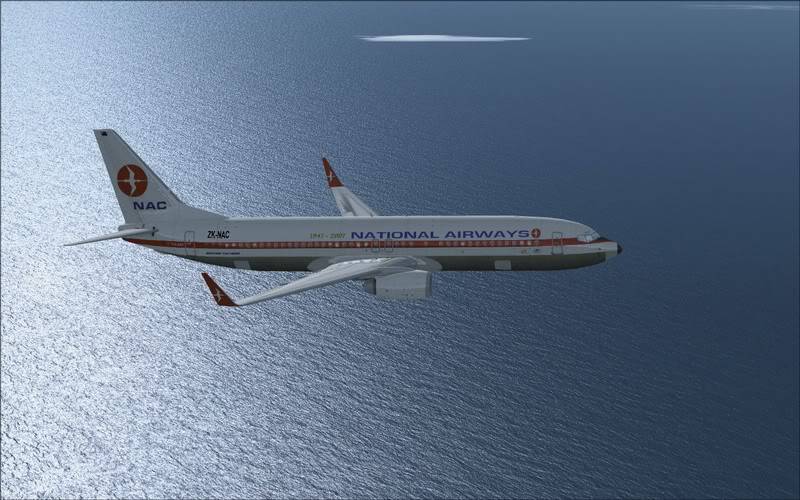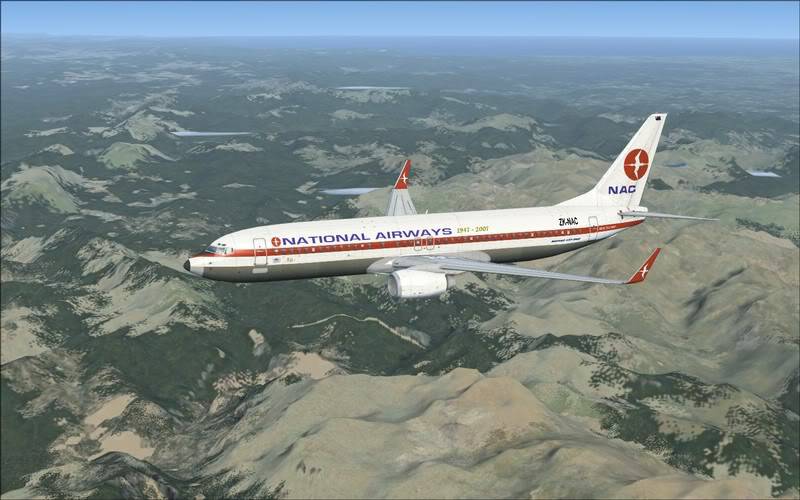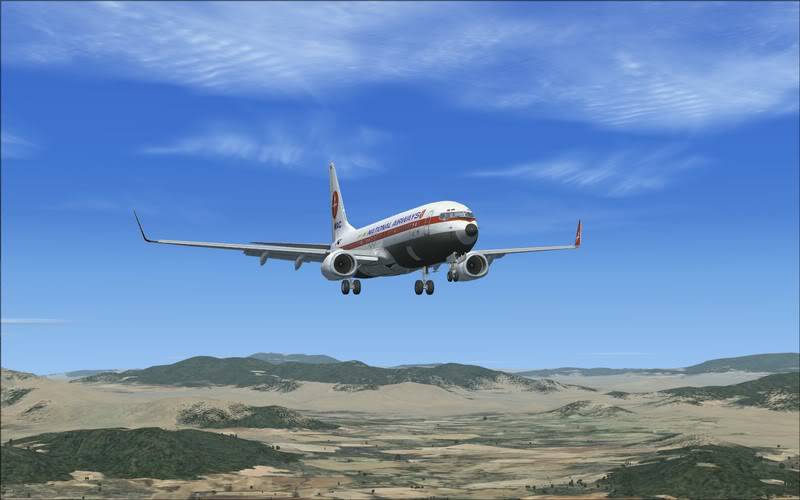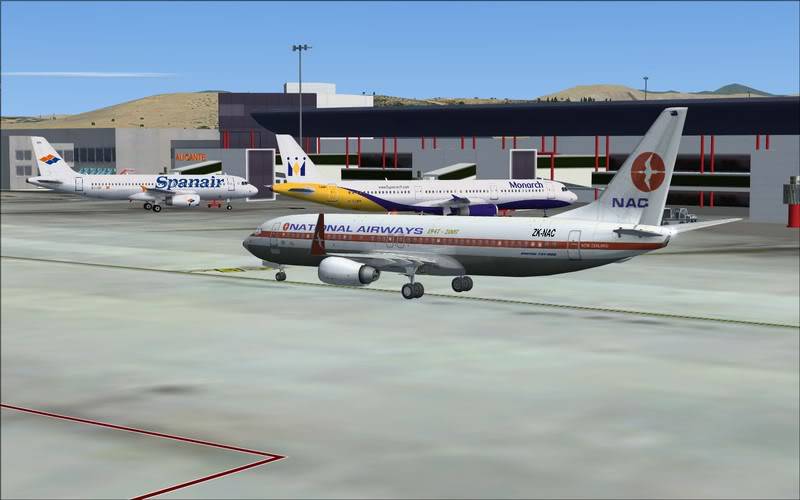 As you can see with a bit more RAM you should be fine 😀 ! You also don't mention what graphics card you have,don't forget to fine tune that, as a lot of people forget to set it up for best performance!
My graphics card is ASUS EAH2400PRO 256mb DDR2
And how do i do this fine tuning?
Press start, then control panel then in there you should see an icon for your graphics card, double click that and begin tuning 😀 !
It should look like this
my graphics card control is the first icon on the second line.
I still can't see it. Also, i just installed FSX again and i tried to play. My comp restarted... Well i'm going to the movies now so i'll be back later. [/img]
walesdragon wrote:

I still can't see it. Also, i just installed FSX again and i tried to play. My comp restarted... Well i'm going to the movies now so i'll be back later. [/img]
Well i'm going to bed as we're 12 hours different! 😳