They're not so bad! Possibly.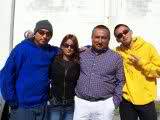 They are great aircraft and you've taken nice shots of them. I like these better than a A340 or B747.
GOD DAMN!

I like your perspective, great shots

WOW man nice shots on Default. The 3rd is my best.
I love em all as each are aircraft I'm very fond of. Not to mention the great work you did with the shots.
Outstanding

This is the fs2004 screen shot forum. #2 doesn't belong this isn't real world aviation