Hey, I've been looking around and cant find any tutorials that show how to paint planes *well*. I know how to add designs and stuff, but any POSKY or other paint kits are pure white and look like a toy or something, and I dont know how to add dirt, grit, grime, whatever. Anyone know were a tut is for anything like that?
A paintkit and a tut on how to repaint a/c are two entirely different affairs okey dokey?
What is it that you actually want?
Sorry if I worded it wrong.. I wanted to know if there was a tut that explained how to make the pure white paint kits into a more realistic metal color. Here is what I mean: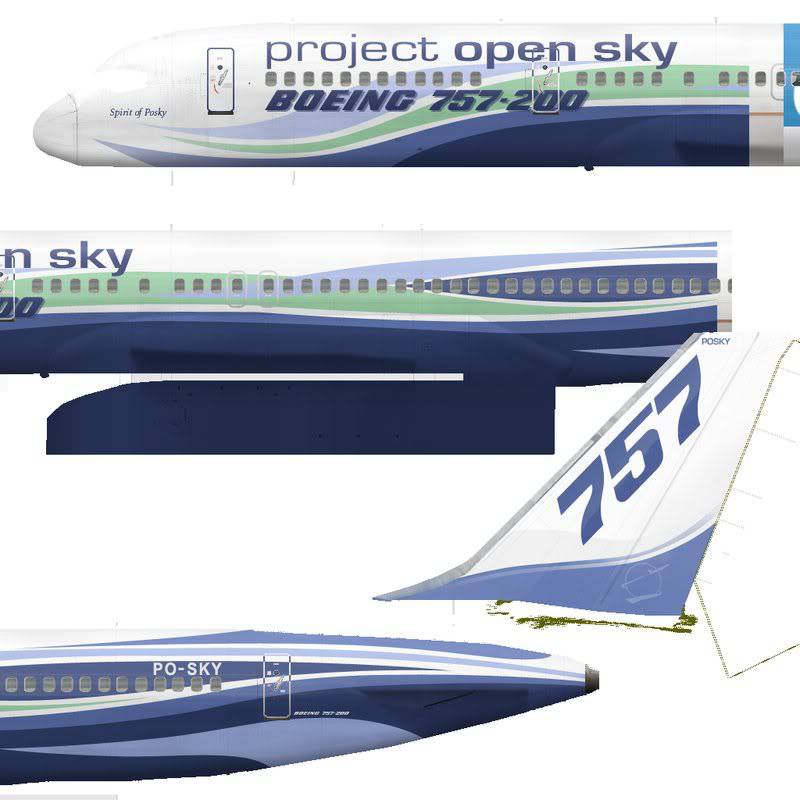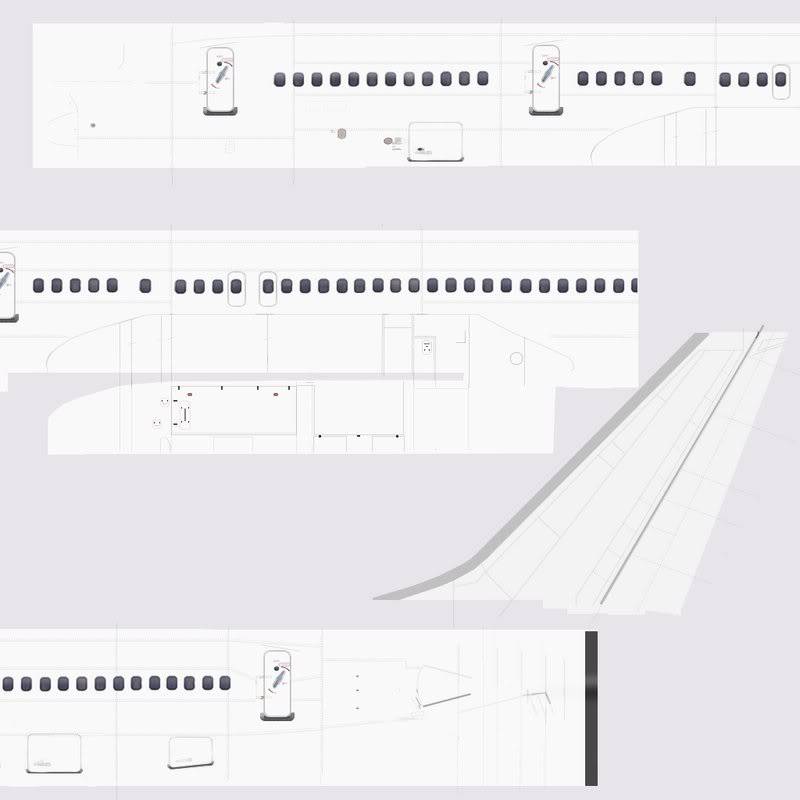 The first one is more realisticly metal colored, and I wan't to find a tut that can do that. I've been looking at the tuts on this site, POSKY, and googled it but found nothing other then how to paint on the design.
For shadow use a gradient, black to transparent, multiply and set 20% opacity.
For dirt use dirt brushes on a new layer to add grime, oil stains etc. Set layer also to multiply.
If you don't know what the above means..
a) look up 'photoshop tutorials' and start the basics
b) if you don't have photoshop download GIMP and look up similar tutorial.
Here's a paint kit I'm working on starting from a plain white canvas and some photos: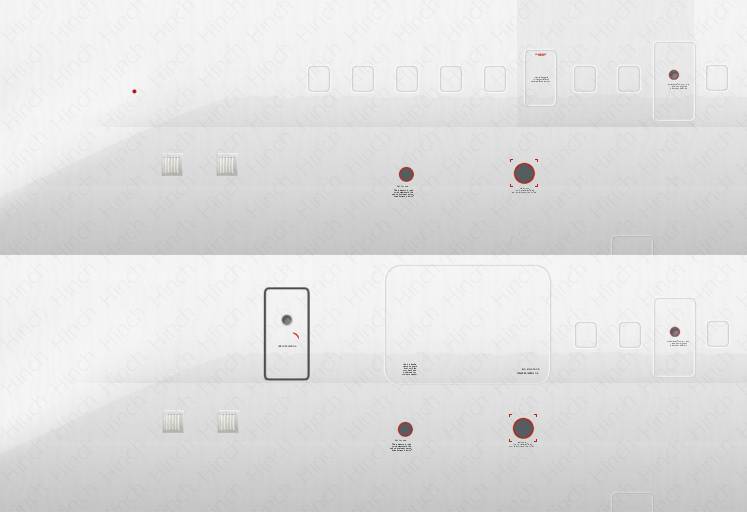 I got photoshop 7. Is there any particular technique to it or just straight-up trial and error?
If you have never done it before it is ALWAYS trial and error... follow your creative instinct but look at pix from airliners.net for reference.
alright, thanks for the help anyways 🙂