I recently purchased an add-on aircraft from, well, I won't say who - yet. It looks great and flies well. However, the tires are not sitting on the runway suface. As far as I can tell, when zoomed in as close as possible, they appear to be just a few inches above the ground. This in itself wouldn't be such a big deal, but still, it isn't right. What's worse is that when I assign it as an AI aircraft, it bounces on it's roll axis as it taxis. The bouncing appears to be due to the fact that the tires are not touching the ground. My question is, does anyone know what might cause this? Other than that, it works just like any other AI plane. Takes off when it's supposed to, cruises at the proper speed, and makes a pretty good landing at the predetermined airport. If anyone know which files deal with these things please let me know. Any ideas would be deeply appreciated.
Thanks in advance ... Art 😕
Well, well, well... guess who's fiddling and tweaking again. 😀
Your tenacity is to be commended Art. My first reaction to your request would be: You show me yours and I'll show you mine... seeing how secretive you are about the aircraft.
On second thought I figure that if none of the almighty FSXers with their turbocharged monster rigs can assist you (makes you wonder, doesn't it... yes, I'm having a dig 😛 ) you can always count on us old fashioned fs9ers with our sorry excuses for computers.
::I am so hoping that I'm not digging myself into a hole here::
I won't touch on the AI issue hoping that it will resolve itself once you've adjusted the contact points in the aircraft.cfg of that aircraft. Tried and tested by the great Tailhook himself - see the two pictures of the Goshawk on this page: https://forum.flyawaysimulation.com/forum/topic/25872/carrier-pack/ - though the credit goes to the even greater Elkinallen without whom none of us would have had a clue how to fix this problem.
Here are his instructions I used: https://forum.flyawaysimulation.com/forum/topic/5779/contact-points-explained-and-some-fixes/
Obviously the adjustments of the contact points don't always work the first time... so it's going back and trying other variables.
Good luck

😀
Thanks for the info Tailhook. It certainly looks like I've got my work cut out for me. As to the secrecy about the aircraft in question, well I'm having a bit of a problem with the people who sold it. I didn't want to mention their name, just in case they came up with an answer to the problem. Well, it's Flight One's Cessna 441 Conquest. Their support isn't. In order to get support one must go to their web site (Flight1.com), click on the banner where it sends you to a forum, A FORUM, "Flight One Product Support", and post your problem. I did. After a day with no answer, I posted again. The third day was the charm, I got a reply. I won't repeat it here, but it was the least reponsive response I've ever seen. So I replied to their post and let them know pretty much what I thought of their support service. Nothing mean or vindictive, just a little advice from me about service. Well guess what, this morning my post was not there and neither was the company's Logo that was on the previous reply. It was posted by Jim Rhoads and within the logo was "Vice President/C.O.O. So much for flight One!

The other day, while eating my lunch in front of the T.V. watching my favorite stool softener commercial, it occured to me that I might spiff up my little airstrip with a fleet of new planes. So after thumbing through the internet I came upon the Cessna. It is perfect for my needs. Still is, providing I can get the tires to touch the ground. So, with the help and advice that you have provided I will proceed to do just that. Thanks again for your thoughtfulness, and you're right about all those FSXers. Where are they? By the way, I caught your remark to Mr. Taylor the other day. It was another one of your gems. Too bad he can only speak in ones and zeroes (mostly zeroes). I can't understand a thing he has to say. 😕
Best regards ... Art
Here's a shot of my floating airplane. It is not AI, it is my selected default plane hovering over a concrete runway!
Later ... Art
Sorry about the huge picture. I forgot to resize it. I promise, it won't happen again.


Art
I'm still workin' on the size thing
Can anyone recommend the proper pixel dimensions? Pleeze!
🙄
Later ... Art
I posted to Flight One again this morning, telling them how great their plane was when used as AI. Then I asked what they intended to do about the "floating" problem. I got another stupid response and got locked out. How's that for service? My post was answered by some clown called
Paul Scott Bartelt, SEL, whatever that means. Maybe it should have been S.O.O.L. 😳
Later ... Art
effieveda wrote:

I'm still workin' on the size thing.

Can anyone recommend the proper pixel dimensions? Pleeze!

🙄

Later ... Art
Sorry Art, been busy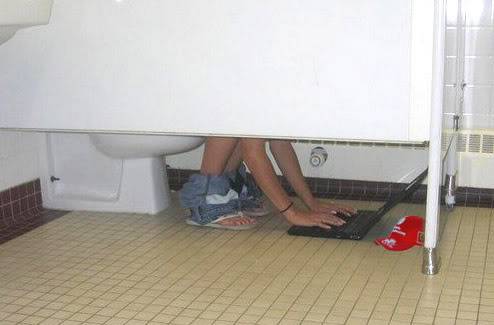 Re the screenie: I see you're at PhotoBucket, top right of the page just above the 3 BROWSE buttons you have 'image size' options. Clicking on 'options' will let you change your size at any time.
Ideally the size should be either '640 x 480' or '800 x 600'. I would suggest you take the pic for this purpose from a 3 o'clock or 9 o'clock angle (depending on the situation of the sun) and focus on the wheels.
Sorry about being so brief...
I'LL BEE BAAACK!

😀
effieveda,
When you spawn on to the runway, pause the sim and go to your map. Take a look at your altitude, and if you can, set it to 0. Once you rest the sim your plane should be on the ground.
Don't be sorry Tailhook...when ya gotta go, ya gotta go. ❗ "PLUNK"
Hi GundamWZero, been there - done that. It's the plane!

Later ... Art
Tailhook, you are the KING! That information you gave me did the trick. I diddled with the gear "vertical position" and the "damping" and now the 441 taxis along on all three wheels and is steady as a rock. Credit should also go to Elkinallen for explaining in simple terms exactly how the landing sytem works.
Do you think I should let those folks at Flight One know what I did to get their product to work? Or better yet, tell them to go fly a kite, although I doubt if they could get one off the ground.
🍻
Best regards ... Art
I knew you'd work it out Art, so glad to know who to send my .cfg files to when I need the wheels on my aircraft fixed... I've got a huuuuge fleet 😀
I always thought that Elkinallen's post would make a great Sticky - unique - I have never seen it at any other flightsim portal.
I've been thinking about your affair with Flight One. What initially surprised me was the inferiority of your aircraft as I've owned their ATR 72 for a number of years and it is simply excellent. The LDS 767 I bought from Flight 1 as well, another much loved add-on within the community, though not made by Flight1. They managed to establish a good reputation because of such quality products.
What happened?
It's a sad trend within the community which seems to worsen by the day. Everybody's in for the money and quality flies out the window. Quality of products, service and support. What most folks (including us victims) don't realize is that most 'positions' such as CEOs, Administrators, Vice Presidents and anything else you can think of have gradually been taken by inexperienced wannabes. They're in it for two reasons: Prestigiousness and money if there's any to be had.
Too many of those wannabes are still teenagers who in my mind still need supervision yet courtesy of the anonymity of cyberspace can pretend to be anyone and anything and cheat their ways into those coveted positions.
The exuberance and fleeting enthusiasm of youth, what can I tell you. Multitasking 24/7, being cool, uneducated, rude and out of control at the same time. Because they can't get away with their immature behavior in the real world, they look for and find a parallel universe in cyberspace.
I've seen eleven year old kids just starting out with the sim and two years later they'd become 'developers' - total noobs who within the first three days had turned into master repainters and upload new textures every day - 16 year olds who couldn't put a single complete sentence together, yet a year down the track had become 'official' reviewers at long established sites - 14 year old beginners who after two years were still struggling with the very basics of any aspect of the sim yet managed to open, run and maintain flightsimportals... the list goes on. It's all about ego and pretense these days.
Sure, there are still some old hands around who, over the years have been giving most of their free time to us and pretty much made it all happen. Sadly those selfless enthusiasts are a dying breed.
Where is it all going to end...? ...will it really be the choice between an X-Box and a Playstation in a few years time?
On this cheerful note I shall leave you for now...
...I just had this flash of a vision of Art sitting in front of his computer, staring at the monitor, his Cessna 441 Conquest idly sitting at the gate, the wheels firmly on the tarmac and in no hurry to go anywhere soon... what a sight to behold 😀
Keep us posted and don't keep your adventures all to yourself 🍻