Took my latest download out for a short hop. I love this plane, the flight dynamics, the sound, and so much more are just awesome.
1. Sitting at the Janet Terminal, next to a DC-3 & 737-200.
2. A Gulfstreem and a 727 get ready to drag down the 19's:
3.
4. A F-22 on short final for 19L:
5. Here we go: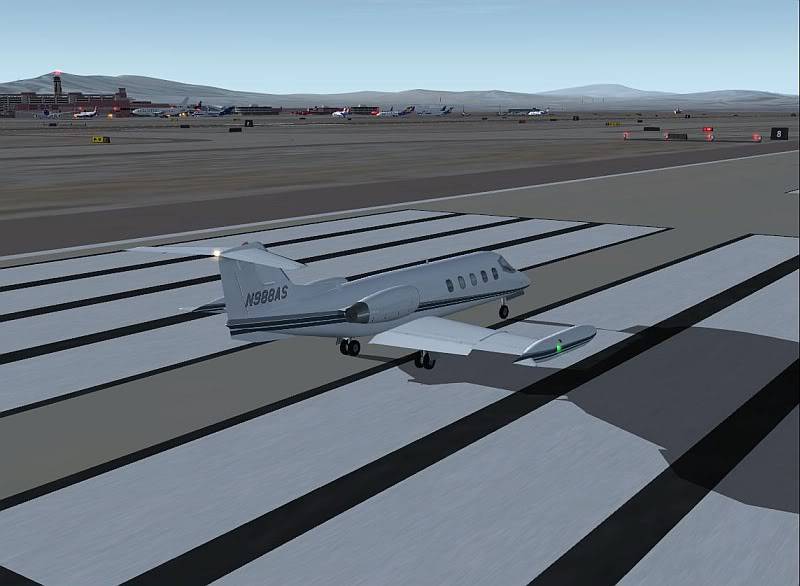 6. Looking down at a golf course and a few G-V's:
7. Good bye, Vegas:
8. My favorite shot: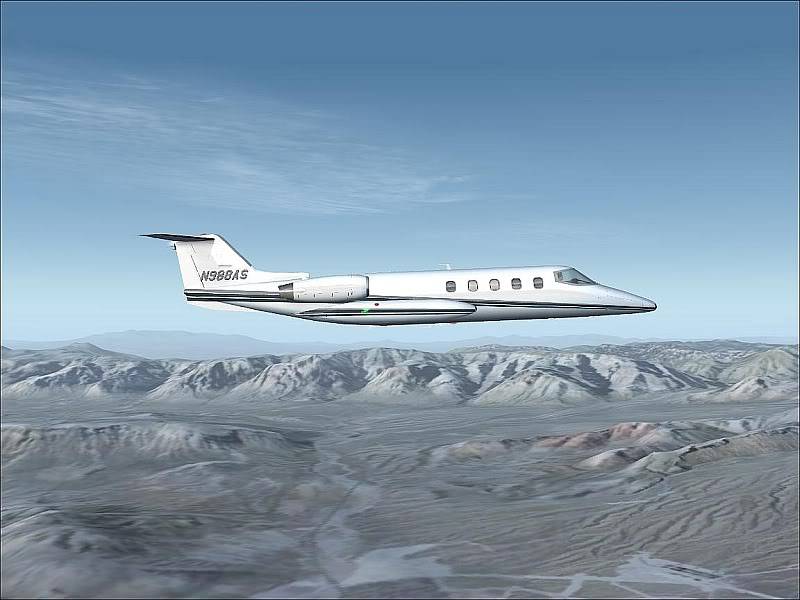 9. Our destination:
10. Turning final:
11. Very gusty on approach:
12. BRAKES:
13. All parked up:
Thanks for viewing.
Looks great, I've always loved the Learjet. 👍
I've always looked for that model Learjet, I'm pretty sure that its a 31. Mind telling me where you got that ❓
Cheeks wrote:

I've always looked for that model Learjet, I'm pretty sure that its a 31. Mind telling me where you got that ❓
Its a Learjet 25, and you can download it here:
http://library.avsim.net/esearch.php?CatID=fs2004ac&DLID=117756