If you want to see opulence and splendor this is it...............
$220,000,000.00 FOR (1) AIRPLANE. AIRFORCE ONE CAN'T HOLD A CANDLE TO THIS ONE.
Sultan of Brunei's Private Airplane
An Air Force Lt. General wrote. . .'I toured this aircraft as it was being 'remodeled' in Waco.
Yes, the sinks are solid gold and one of them of Lalique crystal. The Sulton bought the aircraft
brand new for roughly $100M. He had it flown to Waco from the Boeing factory and had the&n bsp;
interior completely removed. Then, he had the folks at E-Systems install $120M work of
improvements inside and outside.
I have gained entrance to nuclear weapons storage areas much easier than gaining entrance
to see this airplane. While there it struck me . Maybe the rich really are different
than the rest of us.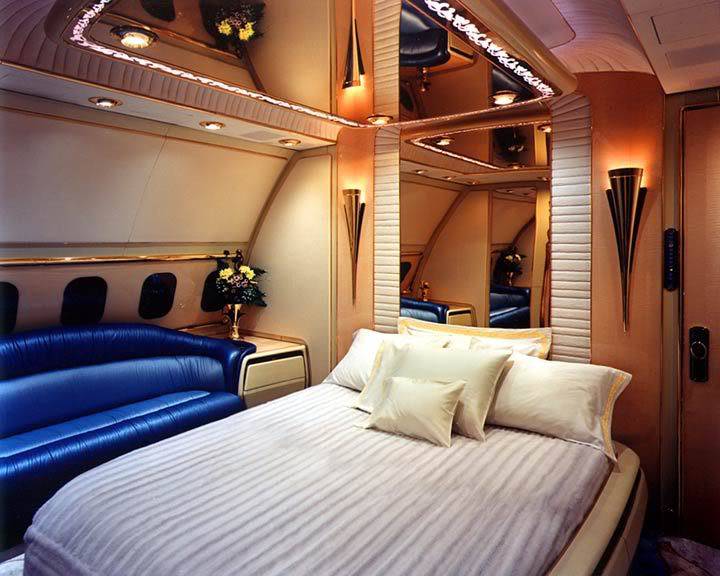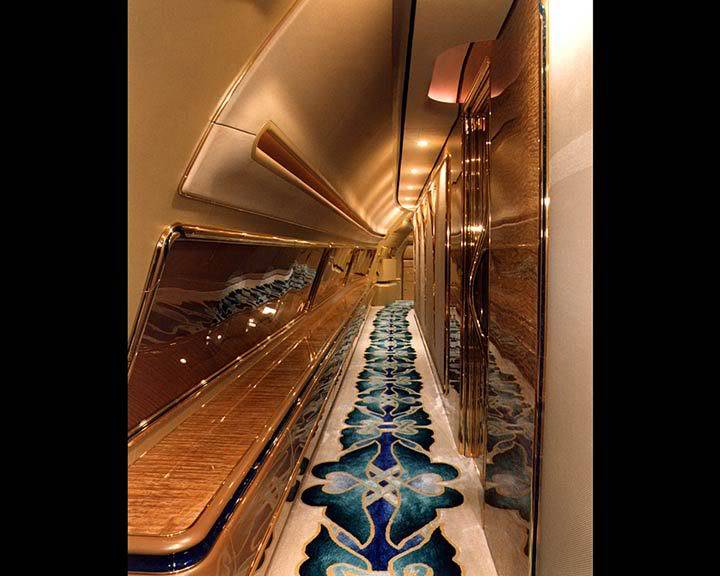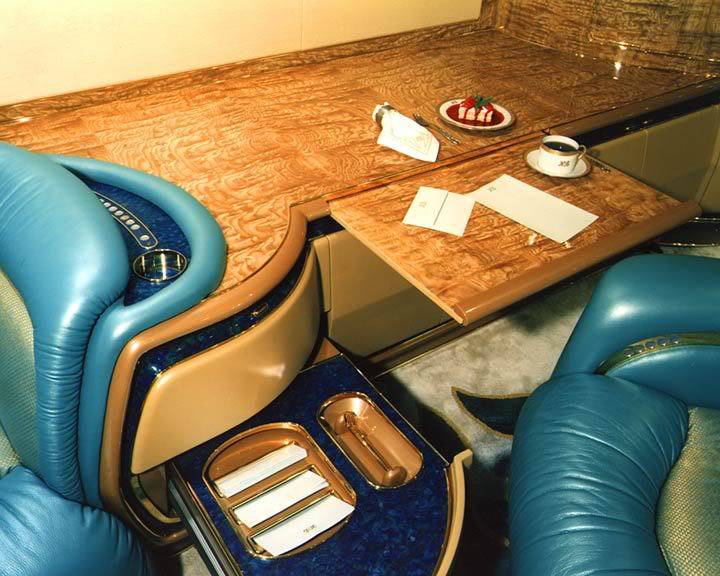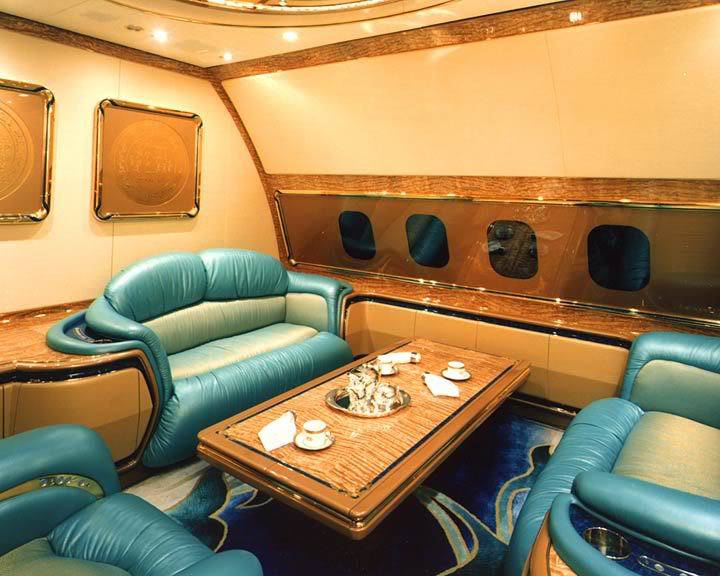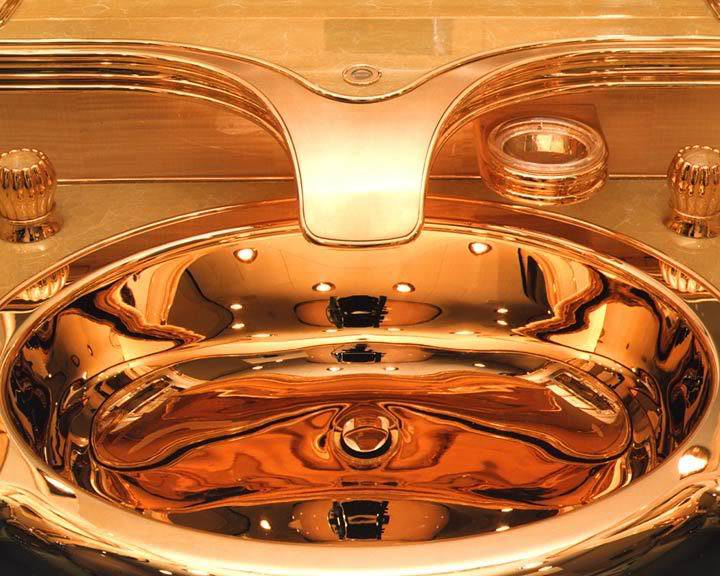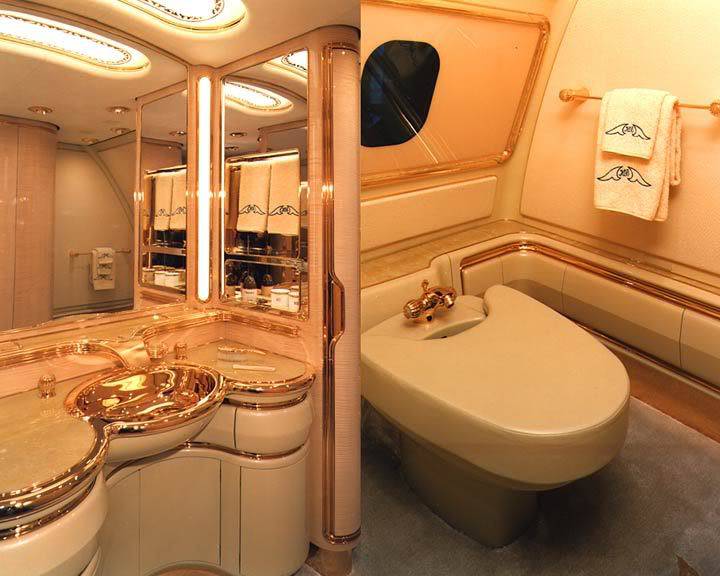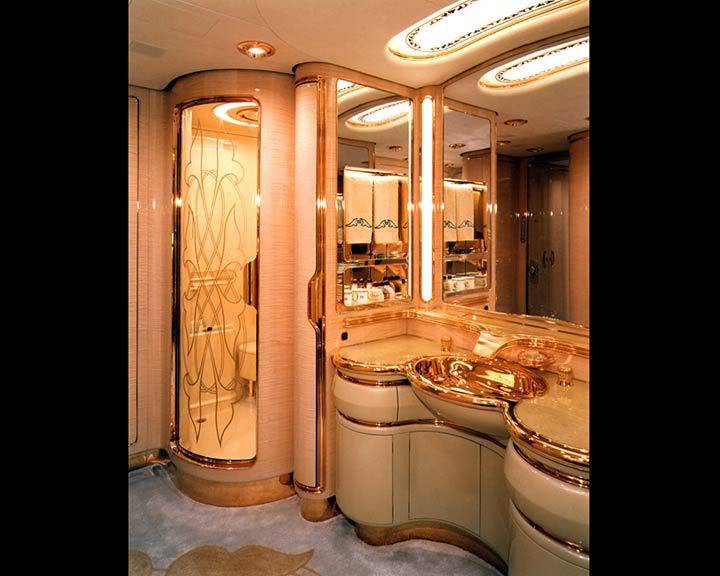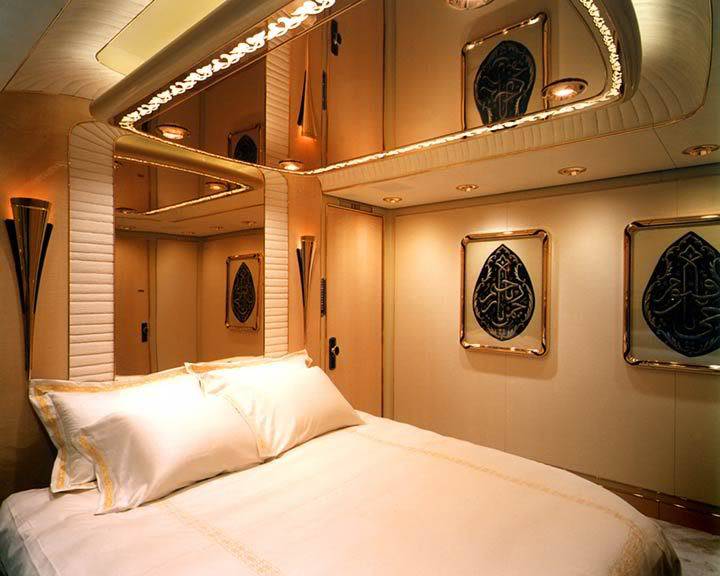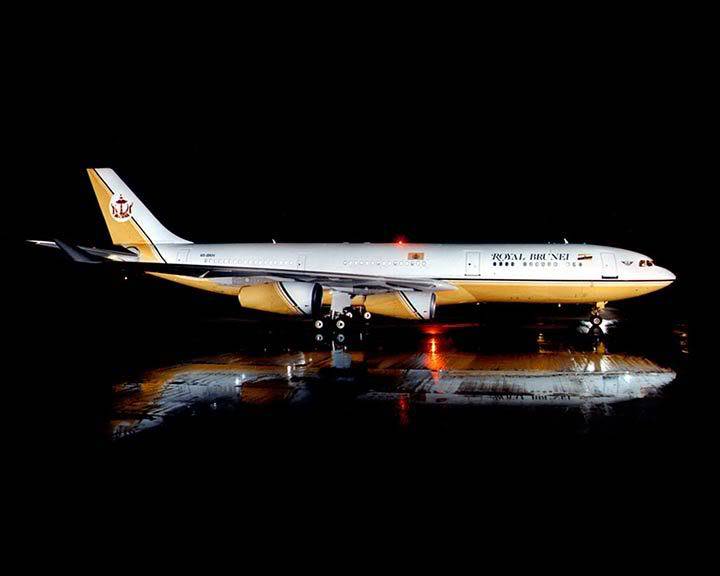 And we're paying for this through
the price of oil!
What aircraft is this? Airbus a340-300?
some people have too much money than they know what to do with
Indeed... one way of solving this dilemma is by flaunting it.
It is a human trait and if you and I had those kind of funds I find it hard to believe that you and I could resist the temptation to partake in these squandering excesses... hey, we're human after all 😀
By the size of it I would guess A340-200 but then again it could be an Airbus A340-300
Definitely an A340.
And that is the epitome of bling bling.
Wonder how often he flies in that bird?
its missing a nice set of mags, and side skirts...
Spinners, neon lights and fuzzy dice too...
*Is Jealous* 😳
That really is a crazy interior........
BTW psychodellic (is dat how u spell it 😳 ) rules! 😀